John Cena Just Revealed This Shocking Fact About His Past
John Cena is one of the WWE's wealthiest stars. He's been featured in films, television shows, and even reality shows. But that wasn't always the case. In fact, he just revealed a shocking truth about his past.
John Cena is one of the WWE's most popular alumni, outside of Dwayne "The Rock" Johnson. Known for his appearances on reality shows, films, and game shows, Cena has also used his celebrity status to help veterans through such organizations as FitOps. He's also the author of the popular children's book series Elbow Grease.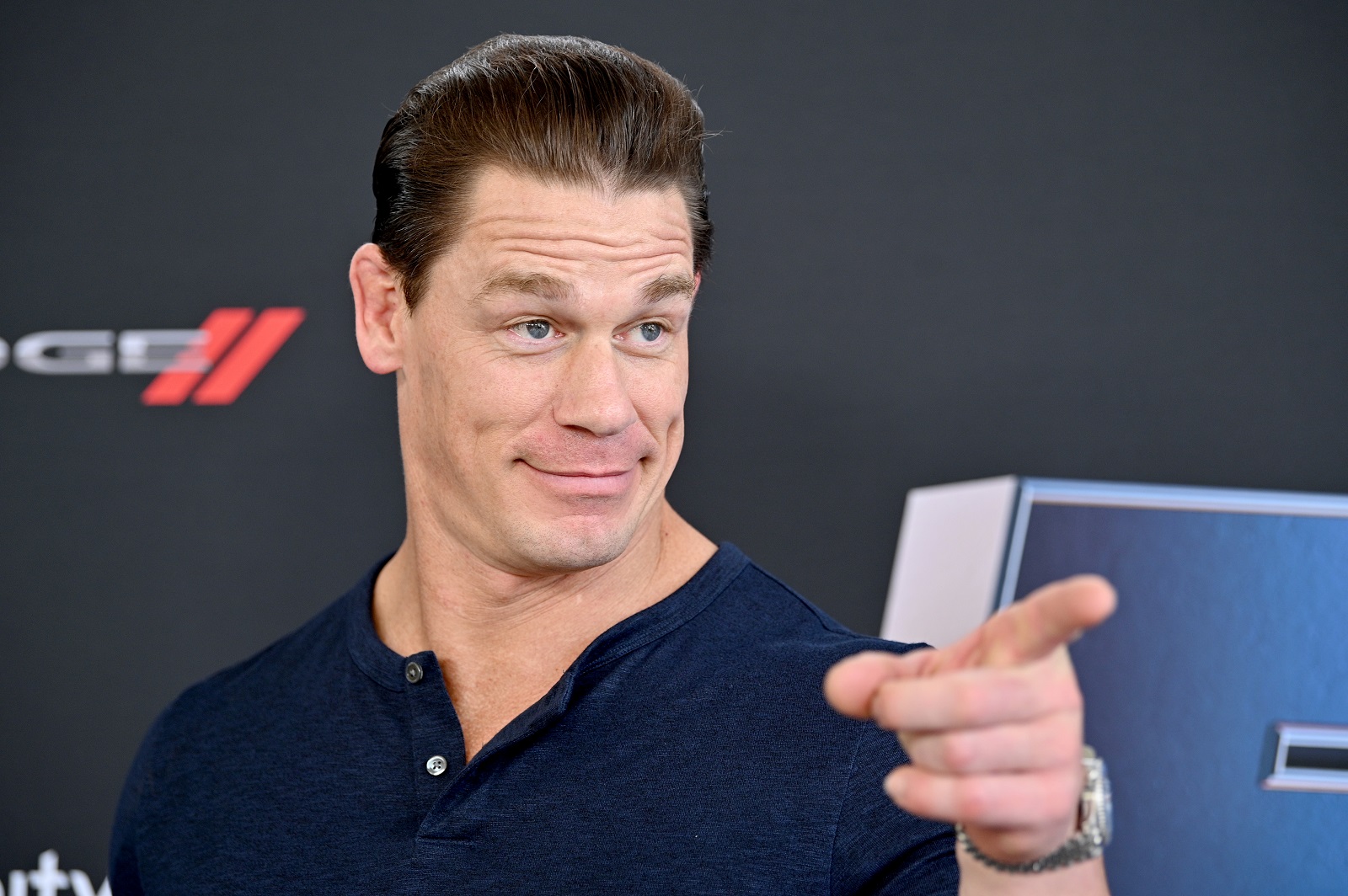 In short, the former WWE superstar seems to have it all. But in a recent interview, he revealed a shocking fact about his past.
John Cena revealed he was homeless before his WWE fame
In an exclusive interview with The Sun, Cena revealed that before he got his big break in the WWE, he was homeless.
"I slept in my car for a while, which happened to be a very roomy 1991 Lincoln Town Car," he told the outlet. "I had my clothes in the trunk and I slept in the back seat. I'd wake up, use the locker rooms and the shower and repeat the process all over again."
The wrestler-turned-actor first moved to Los Angeles in 1999, and his parents — natives of Massachusetts — weren't supportive of the move. To make ends meet, he got a job at a gym — but it wasn't enough to cover all his bills, which is why he was living in his car for a time. But no matter how devastating things were for him, he didn't want to return back home. Cena revealed that it was a matter of pride.
"Dad told me I would be home with my tail between my legs in two weeks," he said. "Sure enough, I went through my resources quickly and had to think on my feet. I didn't want to go home crying."
He confirmed he's coming back to the WWE
Cena is certainly a long way away from his days of sleeping in his car. He's had hit roles in films like Bumblebee and has been paid handsomely for his endorsement of such products as Hefty garbage bags, Gillette razors, and Crocs shoes. And according to WrestlingNewsNow, he has an estimated net worth of $75 million as of 2020 — so hopefully, his parents are proud of him now.
But as he recently told The Tonight Show with Jimmy Fallon, he'll soon be returning to the place where it all began: the WWE. The only issue is, he doesn't quite know when his "official" return will be.
"I'll definitely be back to the WWE, I just don't know when," he told Fallon. "I haven't had my last match, and I can't wait to have my next one."
Cena's last appearance on the WWE was during Wrestlemania 36, where he lost a well-publicized match to Bray Wyatt. But while wrestling fans will have to wait a little while before they'll see Cena step back in the ring, they can content themselves with seeing the superstar on the big screen.
"I'm very fortunate, F9 is this week, I'm very excited about that," he told Fallon. "Suicide Squad, I'm currently filming Peacemaker, a comedy called Vacation Friends is coming out. All these opportunities have led to more opportunities, and as I've said before, once you do one of these things, the insurance doesn't let you go wrestle on the weekends. So we'll see what happens."
John Cena vs. Roman Reigns?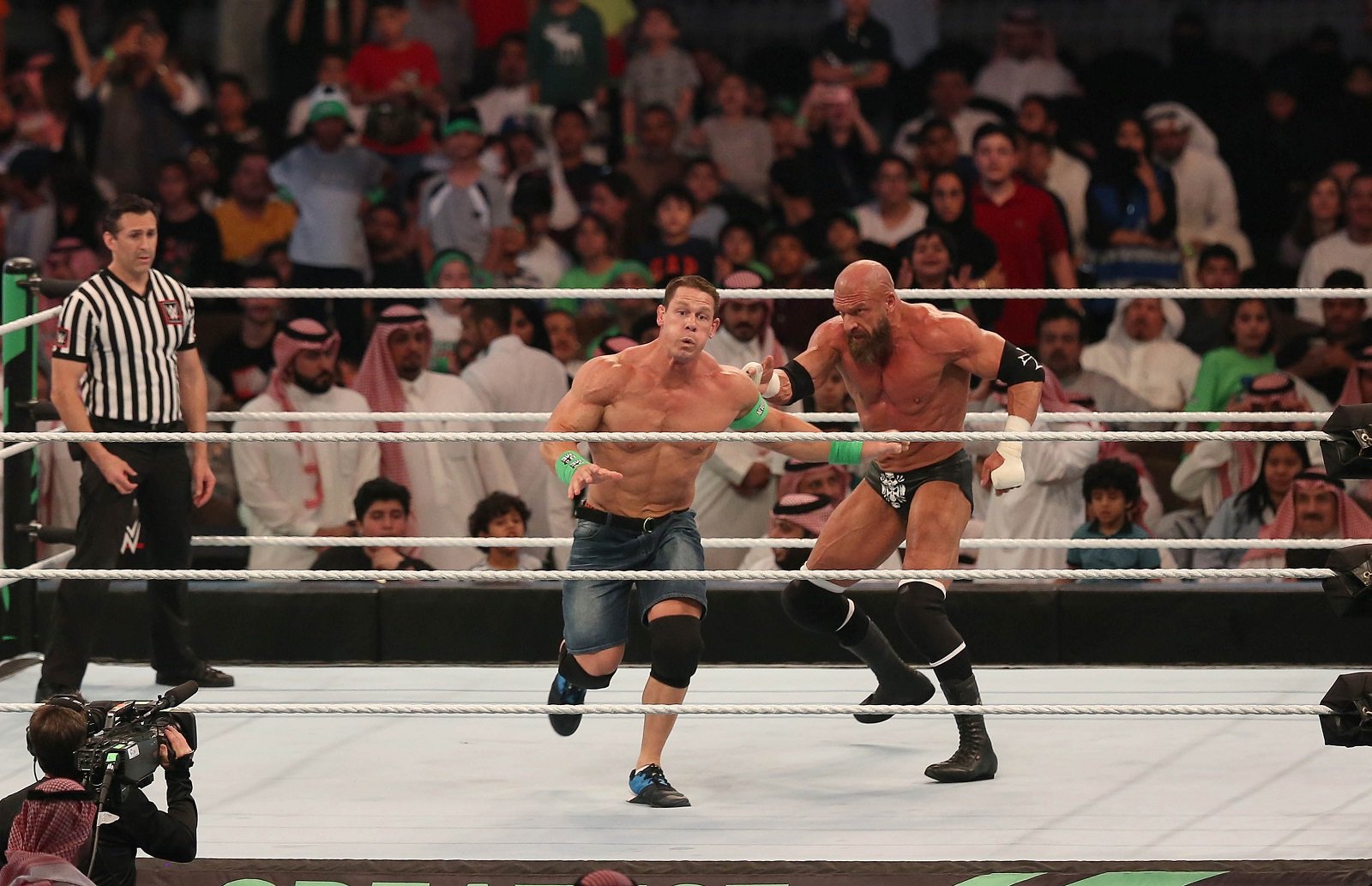 If Cena does return to the ring in 2021, there's one wrestler in particular that fans would love to see him face off against: Roman Reigns.
In his respected Wrestling Observer newsletter, Dave Meltzer revealed that the chances of a Cena vs. Reigns face-off are high, especially since the WWE recognizes that the financial payoff would be second-to-none.
"They are playing long-term. They believe the three highest-grossing matches they have for Reigns are with Dwayne Johnson, Cena, and Brock Lesnar," he wrote. "There is no reason to have Reigns always winning, and those matches would continue to generate money if he lost and later won."
But only time will tell if, indeed, there will be a Cena-Reigns face-off.