John Cho Opens Up About 'Cowboy Bebop' Cancellation: 'I Was Bummed'
Netflix's live-action Cowboy Bebop was canceled back in December, but series star John Cho is just now sharing his thoughts about its untimely end. The actor, who played Spike Spiegel in the anime adaptation, admits he was disappointed about the cancellation — especially after putting so much of himself into the show and character.
'Cowboy Bebop' creators planned for a season 2
RELATED: John Cho Worried About the Comparisons Between the Live-Action 'Cowboy Bebop' and the Anime
Just watching the initial 10 episodes of Cowboy Bebop, viewers can piece together the fact that the creators were gunning for a season 2. The adaptation ends in a very different place than the anime. It also introduces a key character in the last five minutes, a development it likely would have expanded on in future installments.
Unfortunately, the show was canceled just weeks after it debuted. When the news broke, Cowboy Bebop's cast and crew shared feelings of disappointment. In a now-deleted tweet, co-executive producer Javier Grillo-Marxuach even lamented that their season 2 plans would never see the light of day.
But despite being saddened by the cancellation, the series' stars didn't dive too deeply into their thoughts online. John Cho only recently addressed his thoughts about Cowboy Bebop ending. And they're likely to make fans even sadder that he won't play Spike Spiegel again.
John Cho 'was bummed' about Netflix's cancellation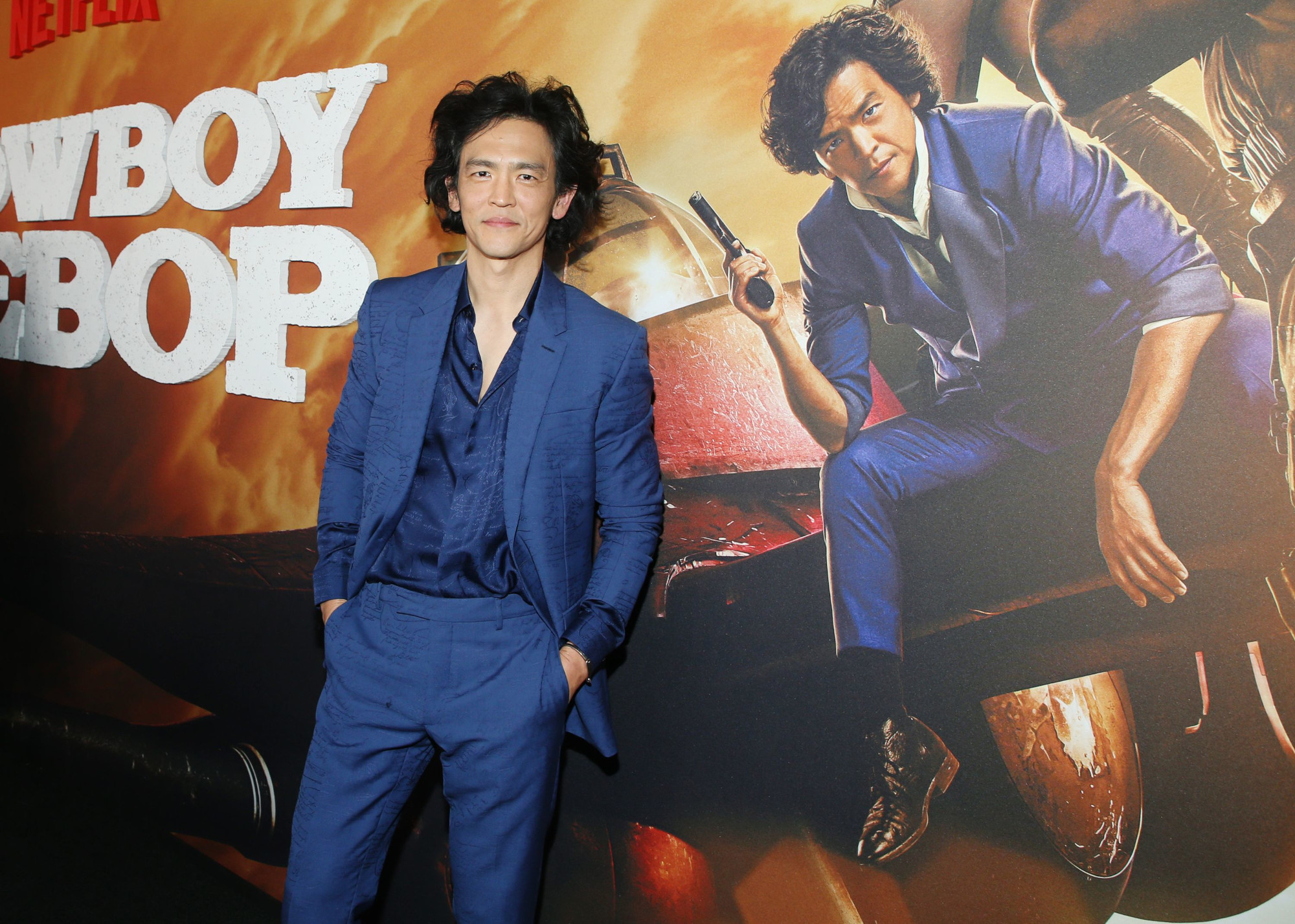 RELATED: 'Cowboy Bebop' Showrunner Reveals Why Radical Ed Didn't Appear Much in the Live-Action Series
Although Cowboy Bebop's cancellation spurred statements from members of the cast and crew, John Cho initially reacted to the news with a simple GIF saying, "I'm fine."
The actor never expanded on his thoughts about the decision. However, a new interview with The Hollywood Reporter sees him opening up about it. He emphasized how much work went into playing Spike, highlighting that he received an injury while filming the Netflix series.
"I put a lot of my life into it," Cho explained. "I'd gotten injured shooting that show and so I took a year off because of the surgery and devoted myself to rehab, came back, and finished the show. It was this huge mountain for me to climb, healing from that injury."
Naturally, after throwing so much time and energy into Spike, Cho felt let down that he wouldn't see the character's story through to the end. He was pleasantly surprised by the outpouring of support following the cancellation, though. He told THR:
"It was very shocking and I was bummed. But I was very warmed by the response. I wish I could have contacted everybody and gotten hugs. You can't do that now, but … I don't know what this is. I'm mystified a little bit about how you can connect with people that you don't know doing your work, but I won't question it. I will value it and treasure it."
And that support continues as fans rally for Netflix to revive its live-action Cowboy Bebop. It seems Cho wasn't the only one disappointed by its end. Viewers hoping to see season 2 are doing everything they can to make their voices heard.
John Cho isn't the only one who's disappointed
Although Cowboy Bebop received negative reviews, John Cho isn't the only one disappointed in its cancellation. In fact, fans who did enjoy the live-action series recently petitioned Netflix to bring it back. Using Change.org, they collected more than 140,000 signatures in support of reviving the show — and the petition is still running.
As of now, the fan campaign hasn't impacted Netflix's decision to cancel Cowboy Bebop. However, similar movements have worked for series like Manifest and Lucifer. Perhaps there's still hope we'll see Cho as Spike again. And even if we won't, we'll always have 10 episodes of his antics on the Bebop.
Cowboy Bebop is currently streaming on Netflix.
RELATED: 'Cowboy Bebop': 5 Noteworthy Differences Between the Anime and Netflix's Live-Action Series