John Corbett Apologized to Sarah Jessica Parker Over 'And Just Like That…' Joke
And Just Like That… wrapped its first season on February 3. While fans eagerly await news of a renewal from HBO Max, there is still plenty to dissect about the series. John Corbett's absence from the reboot, after he announced he would be in several episodes, struck Sex and the City fans as particularly strange. Sarah Jessica Parker just set the record straight and revealed that Corbett called her to apologize. 
John Corbett announced he would appear in And Just Like That… before production began
HBO Max announced And Just Like That… in January 2021, but they worked tirelessly to keep everything from the storyline to the returning cast a secret. Slowly, HBO Max began revealing cast members, but Corbett wasn't waiting on the streaming platform. Page Six caught up with the Sex and the City alum in April 2021, and he said he would appear in "several" episodes.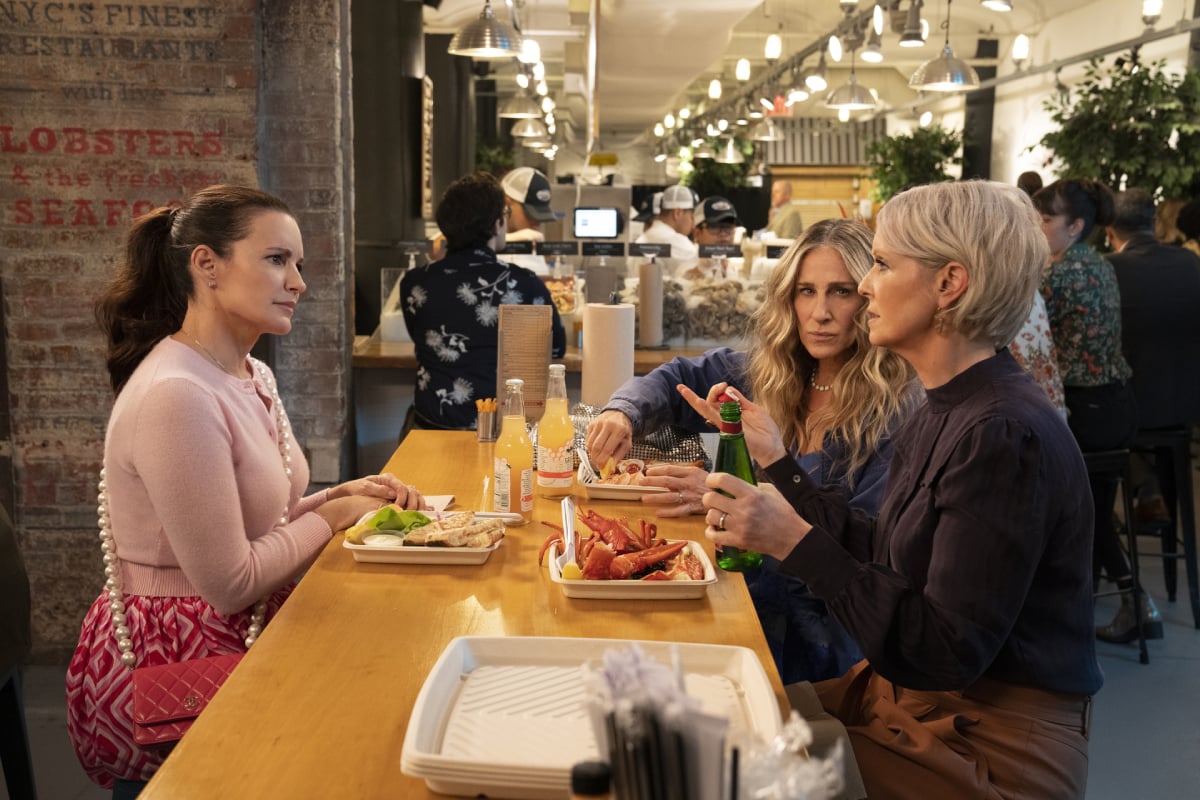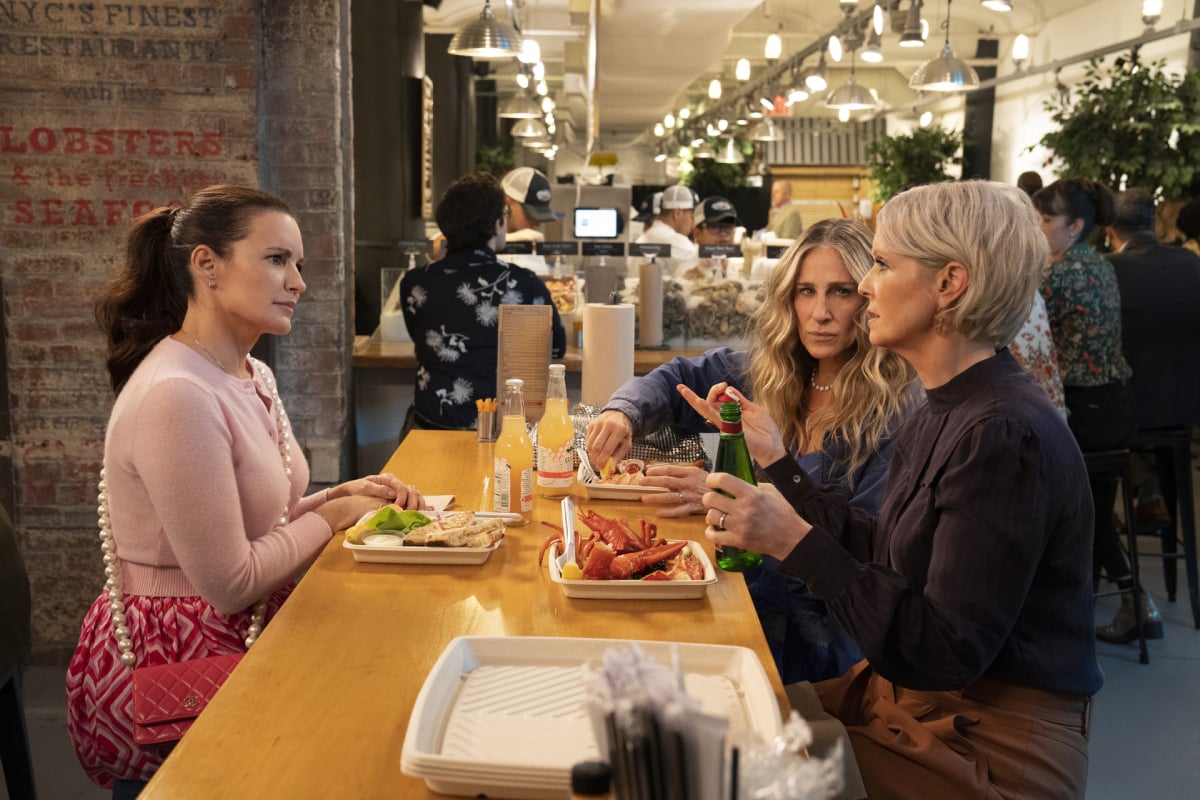 Fans had mixed emotions regarding the news but quickly got to work theorizing about potential storylines for Aidan. There was one major problem, though. While HBO Max slowly started announcing cast members, the production team never mentioned John Corbett's name. Parker even went out of her way to avoid confirming his involvement. In the end, it never happened. 
The famed actor called Sarah Jessica Parker to apologize for his joke about appearing in 'And Just Like That…'
Fans patiently awaited Aidan's arrival in And Just Like That.., but it never happened. The entire team was pretty quiet about why he didn't show up until the series aired its finale. Afterward, a writer revealed that Aidan was never a part of the story. As it turns out, Corbett's statement to Page Six about appearing in the show was all a joke. 
Sarah Jessica Parker sat down for an interview on Watch What Happens Live with Andy Cohen on February 14 and revealed that Corbett had called her up to apologize for the joke. She said that John Corbett, "ever the gentleman," was incredibly kind about the whole thing. Still, Parker insists she thought the stunt was "delightful and fun." It certainly got fans talking, that's for sure.
Could John Corbett appear in a second season?
While Corbett's character didn't appear in the show's 10-episode first season, fans don't need to count Aidan completely out. According to People, Parker seems to have some hope about Aidan appearing in a Sex and the City project again. 
In fact, she told Cohen that "all of it is possible" when quizzed about John Corbett's future involvement. That future involvement would first require HBO Max to order a second season. According to Chief Content Officer Casey Bloys, it's pretty much a done deal as long as Michael Patrick King and the cast want to continue. He told TV Line that the streaming platform is just waiting on everyone's buy-in. Parker's sentiments on Watch What Happens Live With Andy Cohen indicate that she is into the idea. 
RELATED: 'And Just Like That…': 6 Episodes in and Fans Want to Know Where Aidan Shaw Is