John-David and Abbie Duggar Are All Smiles After Leaving Arkansas Amidst Josh Duggar Arrest
Josh Duggar's arrest shocked Duggar family fans and critics. Police arrested Josh in April 2021 on suspicion of obtaining child sexual abuse content. And the family from TLC's Counting On has stayed relatively quiet for weeks as fans anxiously await to hear Josh's fate. In the midst of the chaos, it seems John-David Duggar, Josh's younger brother, and his wife, Abbie Duggar, went on vacation and left the state of Arkansas — and it looks like they had a blast. Here's what's going on.
When is Josh Duggar's trial? He was arrested in April 2021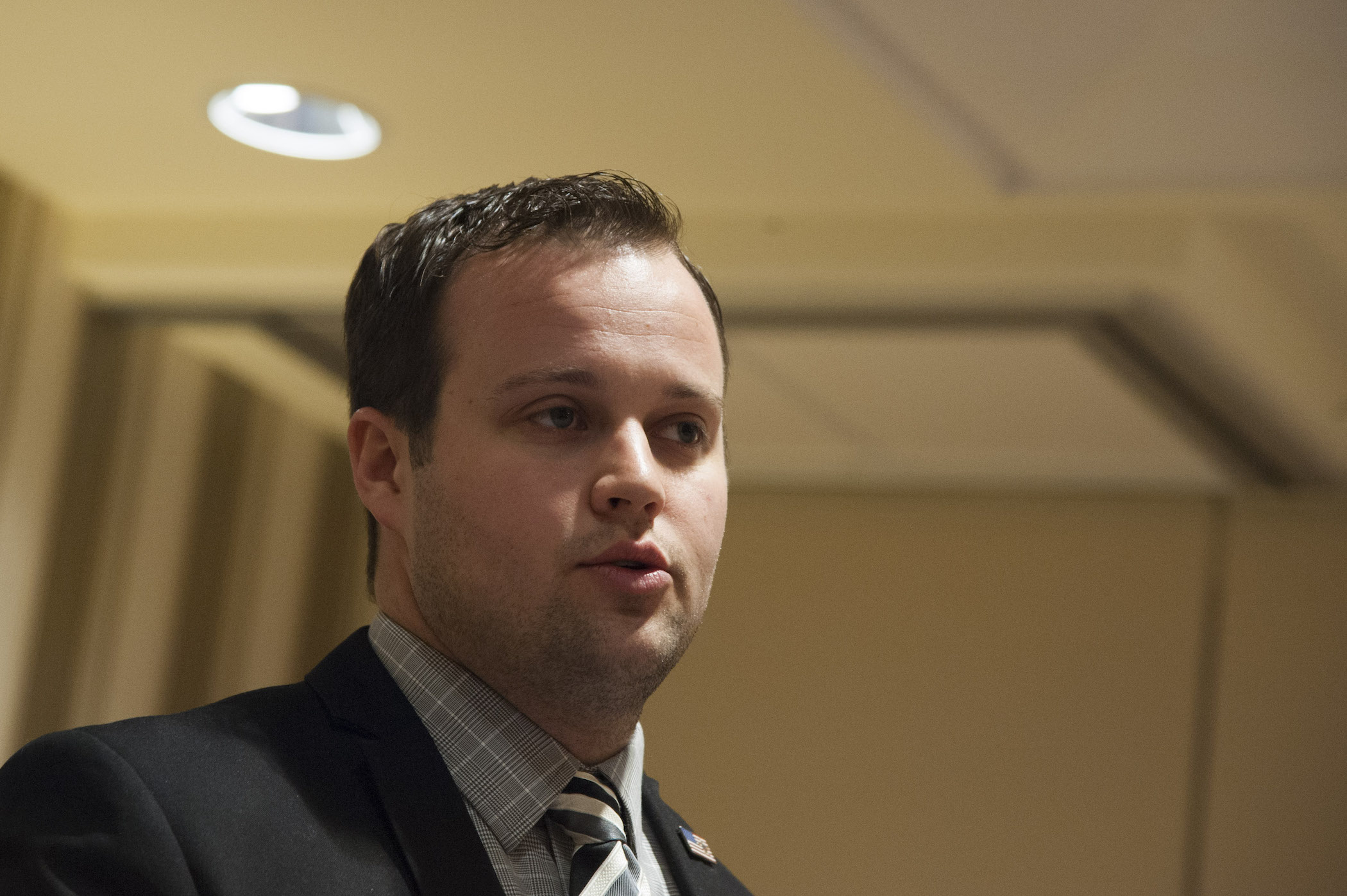 Police arrested Josh in April 2021 after allegedly finding child sexual abuse content downloaded on a computer at his workplace. Josh pleads not guilty to the crimes. But the Duggar family's lives have been turned upside down regardless. Initially, TLC defended their choice to keep filming Counting On, as Josh was never involved with the show. But the network soon went back on this decision.
"TLC will not be producing additional seasons of Counting On," the network stated. "TLC feels it is important to give the Duggar family the opportunity to address their situation privately."
A few of the Duggars have made statements of their own following the news. Jinger Duggar mentioned she "wholeheartedly agrees" with TLC canceling the show. And Jim Bob and Michelle Duggar also made a statement.
So, when is Josh's trial? It was pushed back to November 2021, though Josh's lawyers initially requested the date get pushed even further into 2022.
John-David and Abbie Duggar left Arkansas for a trip to Wisconsin
While the Duggar family doesn't have Counting On as their main platform anymore, a few members of the family continue to post about their lives to YouTube, Instagram, and other social media. And it seems John-David and Abbie are having a blast getting out of Arkansas for a bit with their young daughter.
On July 31, 2021, the couple posted photos from EAA Airventure Oshkosh, a celebration of aviation. The event happens in Wisconsin and certainly seems perfect for John and Abbie, as they both adore planes.
The couple posted photos of their huge grins as they attended the event. Many of the photos also contained their daughter, Grace, who seemed to love the show.
"Love how you guys are exposing sweet little Gracie to all sorts of things and creating fun-filled family adventures!" a fan commented on Instagram. "Such special times!"
John-David Duggar on Josh Duggar: What does the younger Duggar family member think?
We're sure John-David is struggling with everything going on with Josh. In the past, the Duggar family brother expressed he didn't even recognize Josh after Josh's cheating scandals and pornography addiction came to light.
"One of the toughest things I ever had to tell my older brother was, 'I don't want to be like you anymore,'" John-David said.
With that in mind, it seems John-David is doing his best to set an example for his daughter and the rest of his younger siblings by getting out, enjoying the world, and leaving Josh to deal with whatever's to come. We look forward to seeing what else John-David and Abbie get up to. And, we're curious to see if they post anything about Josh's upcoming trial.
How to get help: If you or someone you know has been sexually abused, text HOME to the Crisis Text Line at 741741 for free and confidential support
Check out Showbiz Cheat Sheet on Facebook!
RELATED: Duggar News: Anna Duggar 'Pretty Much Moved in' With Josh Duggar Away From Their 6 Kids