What Was John Denver's Net Worth at the Time of His Death?
John Denver was one of the biggest names in the country music industry throughout the 1970s and 1980s, and he created several famous and recognizable songs that are still loved to this day. Over his career, Denver released about 300 songs, earning him a hearty salary throughout his career.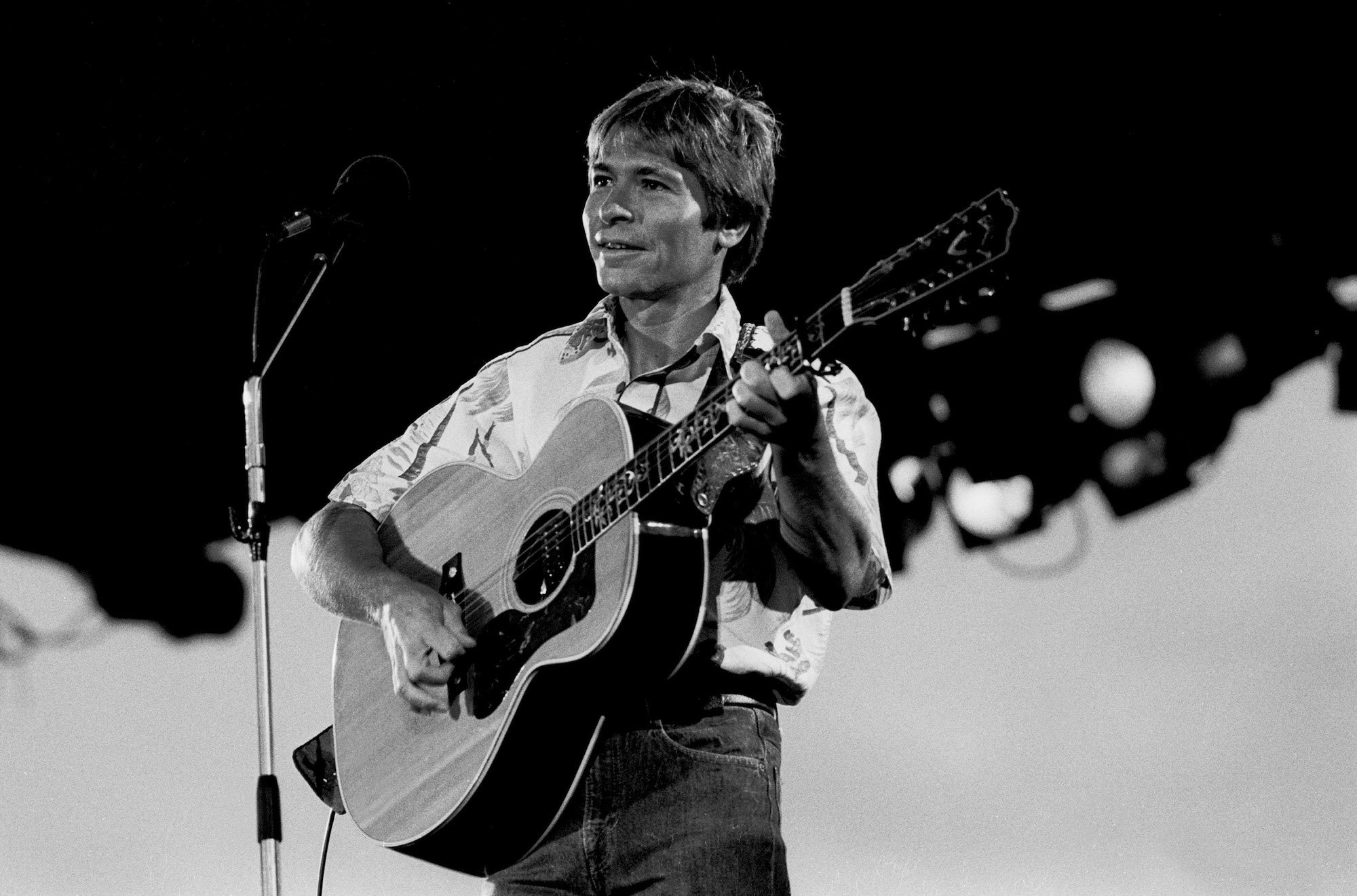 Learn more about Denver's net worth, where his money went after he died, and more about how he came to be in the spotlight. 
What was John Denver's net worth?
According to Celebrity Net Worth, Denver's net worth was an estimated $60 million at the time of his death. Most of those earnings came from hundreds of songs he released, the 33 albums he created, and the tours he went on throughout his career.
Denver famously spent his money on all kinds of fun and luxury items, including fancy cars, mansions, airplanes, and more. His mansion in Aspen, Colorado was custom-built in the early 1970s, and it's over 7,700 square feet on 2.61 rural acres. Denver Post reports that the home went up for sale in 1997, 2016, and again in 2019, when it was valued at $11 million. 
He also prioritized giving to charity, and he founded The Hunger Project with the goal of eradicating chronic hunger. He also helped establish The Windstar Foundation, a non-profit that focuses on environmental education and research, and created another environmental foundation called Plant-It 2020 that encouraged people to plant trees when possible. Other projects he supported include Save the Children, Friends of the Earth, and The National Wildlife Federation, according to JohnDenver.com. 
How did John Denver die?
Denver was an avid private aircraft pilot, and he had over 2,700 hours of flight experience according to History. On October 12th, 1997, took off from Pacific Grove airfield by himself and had fantastic weather for a flight.
Unfortunately, Denver was less familiar with the aircraft he was flying at the time, a Long-EZ aircraft that had control problems in the past. He lost control, and the plane crashed over Monterey Bay. 
After Denver died unexpectedly at the age of 53, it was discovered that he did not have a will to distribute his assets. He had originally wanted his property to be made into an animal or environmental sanctuary, but because he didn't have his wishes outlined in a legal document, his ex-wife was named executor of his assets according to AmoMama. His ex-wife, Annie Martell divided his assets among his three children equally.
How did John Denver become famous?
After receiving an acoustic guitar from his grandmother when he turned 11, Denver practiced guitar enough to play at some local clubs in Texas while he was at Texas Tech University. He eventually dropped out of college and moved to Los Angeles where History Colorado reports that he joined the Mitchell Trio, a folk band, that was later called Denver, Boise, and Johnson.
In 1969, Denver went solo and released Rhymes & Reasons, his first album. He began touring on his own without the support of a record company, often playing free shows at coffee houses, colleges, and other such venues. He also went to various radio stations with his guitar and offered interviews and live performances, which helped him gain recognition. 
His career peaked in the early 1970s with the release of his album Poems, Prayers & Promises, which featured the ever-popular single "Take Me Home, Country Roads". This song skyrocketed to number two on the charts, and it gave Denver momentum for the next four years with his chart-topping hits "Sunshine on my Shoulders", "I'm Sorry", and "Annie's Song".
RELATED: 'The Incredible Dr. Pol': The Vet's Summer Playlist Will Make You Say 'Holy Moses!'