John Krasinski Confirms He's Quietly Thinking About 'A Quiet Place Part III'
A near-silent horror film doesn't feel like an easy sell nowadays. Yet, director/star John Krasinski's A Quiet Place became a massive success when it hit theaters back in 2018. Lauded by fans and critics, the film went on to earn $340 million worldwide against a $17 million production budget.
So, of course, a sequel is on the way after that profit margin. Still, Krasinski never approached the first film with a franchise in mind. He even had to persuade co-star and real-life wife Emily Blunt that A Quiet Place Part II was worth pursuing. Now he is already looking ahead to what comes next.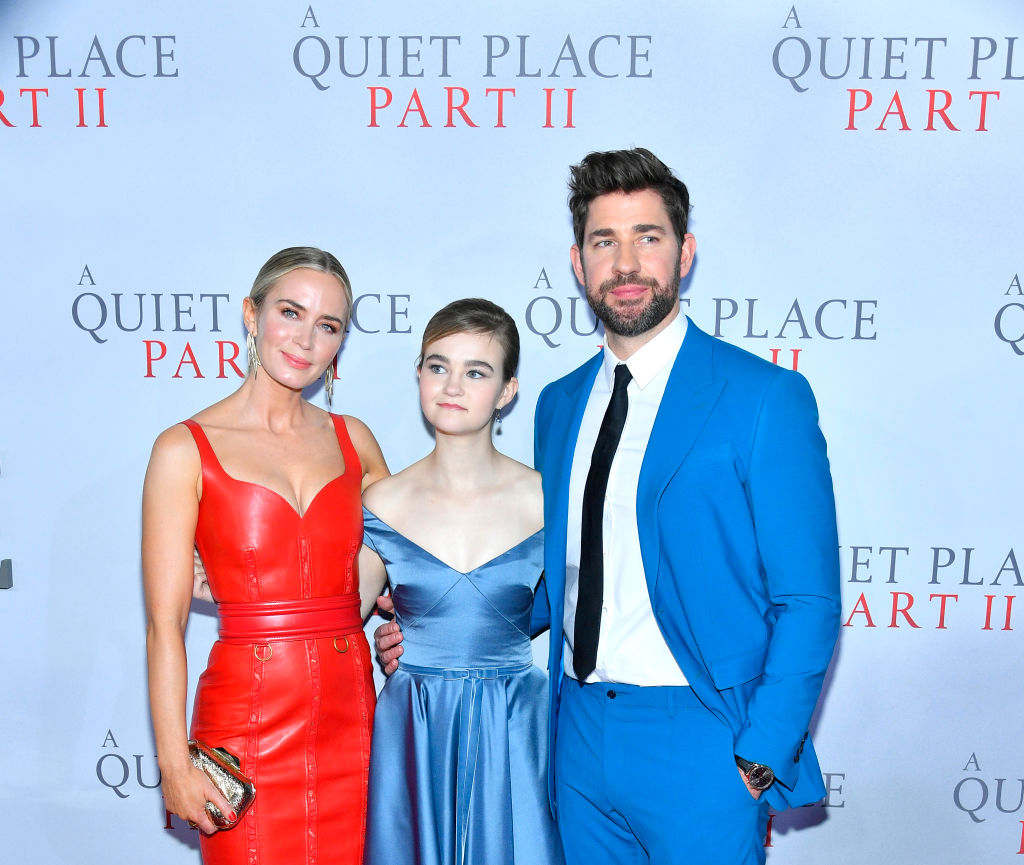 Fans have to wait to see 'A Quiet Place Part II'
As A Quiet Place fans have probably heard by now, the franchise has hit a speed bump of sorts. Due to concerns over the coronavirus pandemic, A Quiet Place II has been pulled from its planned March 21, 2020 release date. Krasinski himself confirmed the film's international release was being put on hold indefinitely.
Given the circumstances, it's hard to argue with this decision. From a healthcare standpoint, gathering hundreds of fans in auditoriums across the nation isn't the best idea right now. And from a business perspective, the justifiable worry and trepidation out there would probably cut into the movie's profits. So it makes sense why Paramount would choose to hold on to the film until a later date.
John Krasinski is already mulling the third chapter
Even though A Quiet Place Part II currently has no release date, Krasinski is already developing a plan going forward. In a recent chat with Collider, he shared a bit of his creative process, which includes identifying potential story threads for a third film.
It's interesting, I genuinely hadn't thought about a second one when I was doing the first one. However, I really had these questions while I was doing it. I put the fires out in the distance in the first one, and I always thought to myself, "Wouldn't it be cool if we got to explore where those fires lead to? Who's on the other end of those fires?" But I never thought that there would be a sequel. So then when I actually came around to writing the sequel, I started with the fires. And so this time, I think when my brain started wandering to questions of what would this mean later on, I started to write down notes in case I could prepare myself for a third one.
Granted, Krasinski doesn't offer any details about how A Quiet Place Part II might naturally lead to a second sequel. However, it's clear he doesn't consider the story necessarily finished either. Given the films' post-apocalyptic setting, we can only imagine what challenges the Abbott family will face if A Quiet Place Part III does come together.
An uncertain future for 'A Quiet Place'
Of course, any chance of Paramount green-lighting a third film will depend largely on how A Quiet Place Part II is received. If the film performs even remotely like the first one, then it shouldn't be long before Krasinski and Blunt are meeting with studio heads for another entry. After all, moviegoers do love a trilogy.
Yet, like so much right now, the franchise's future is completely up in the air. Krasinski remains optimistic that the Abbott family saga could extend to a third film. But we'll have to wait for A Quiet Place Part II to hit theaters — and, in fact, land a new release date — before we get too excited about what might happen next.