John Krasinski Says He Would Spend All His Time With Jenna Fischer if He Could
John Krasinski and Jenna Fischer had an incredibly close bond while starring on The Office. Although Krasinski and Fischer were never romantically involved in real life, they still share a fantastic friendship that has remained strong over the years.
In fact, the actors love hanging out with each other so much, that Krasinski said that he would spend all his time with Fischer if he could.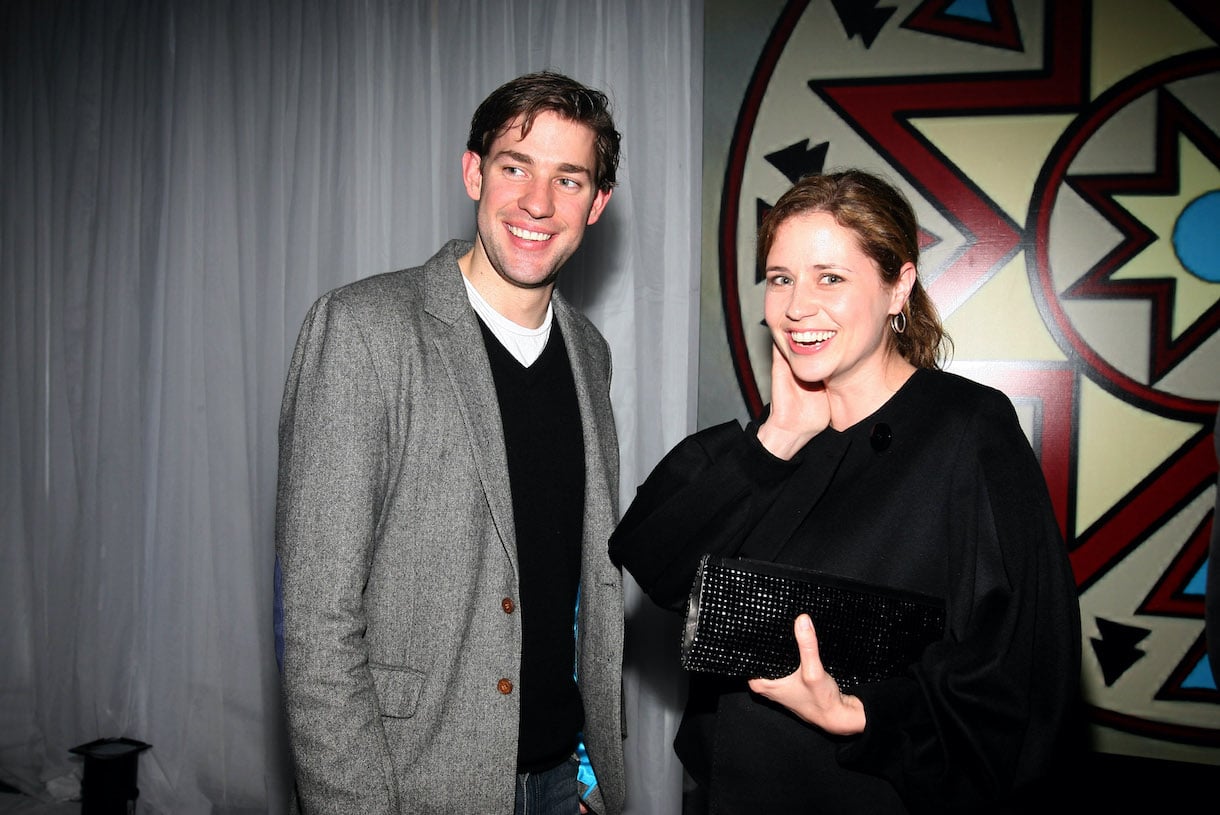 John Krasinski and Jenna Fischer had incredible chemistry before playing Jim and Pam on 'The Office'
According to Fischer's memoir, The Actor's Life: A Survival Guide, she knew at once that Krasinski was meant to play Jim Halpert.
"[John Krasinski] wasn't just the best Jim — he was Jim," Fischer writes, referring to their audition process. "I remember the day we met. As I was being shown to the actor's holding room, he was just being called in to read with another potential Pam… As he passed by, he introduced himself, and we shook hands. It was as if lightning struck through the center of the room."
Meanwhile, Krasinski told Fischer during the audition process that she was his "favorite Pam."
"John and I were walking out of an audition scene, and he suddenly turned to me and whispered, 'You're my favorite Pam. I hope you get this job,'" Fischer writes. "It was exactly as sweet and cute and supportive as anything Jim would say to Pam. I smiled really big and said, 'I'm so glad you said that because you're my favorite Jim, and I don't think anyone could do it except for you.'"
John Krasinski says he would love to spend all his time with Jenna Fischer if he could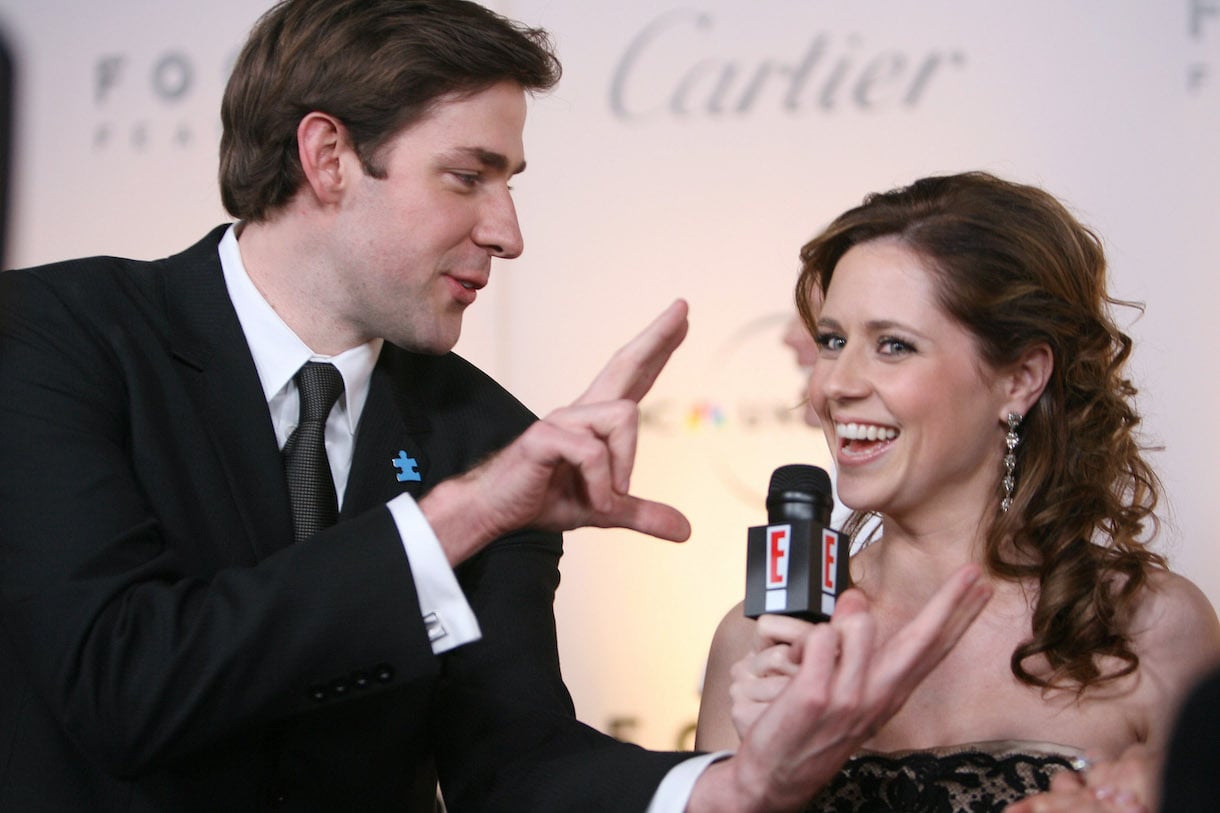 While promoting his TV series Jack Ryan, Krasinski was asked by an interviewer from ET Canada whether he thinks Jim and Pam would still be married.
"We have to still be together!" he said enthusiastically.
And when Krasinski was asked if he'd be willing to do more projects with Fischer, he said, "I would love to work on anything with Jenna. She is the absolute greatest actress. But also more than that, she's the most amazing person… So I would love to spend all my time with her if I could."
Jenna Fischer still has to explain to fans that she and John Krasinski are not a couple
As much as we'd love to see Jim and Pam together in real life, Fischer says that she and Krasinski aren't the same people as the characters they play on-screen. This should be obvious, yet their chemistry on The Office is so magnetic and fiery that it feels as though they must be in love in real life!
Yet sadly, this ceases to be the case.
"People don't know how John and I are not a couple in real life," Fischer revealed, according to People Magazine. "They don't understand it. I don't know how to explain it because it's a little bit like telling kids there's no Santa," she said.