John Krasinski Warns 'A Quiet Place Part II' Audiences to Be Careful at the Concession Stand
With the advent of digital media and sophisticated home theaters, many fans have begun to lose interest in the traditional movie theater experience. Of course, one big reason — in addition to the cost involved — is the inconsiderate behavior of some moviegoers. In particular, making extra noise can distract from getting fully immersed in the images on-screen.
Rarely has this been truer than in the case of A Quiet Place. The 2018 breakout hit made headlines for its delicate sound design. After all, the film's very premise — as its title suggests — relies on palpable silence to propel the tension forward. Now that A Quiet Place Part II is en route to theaters, it's time for a reminder of the best way to enjoy the film.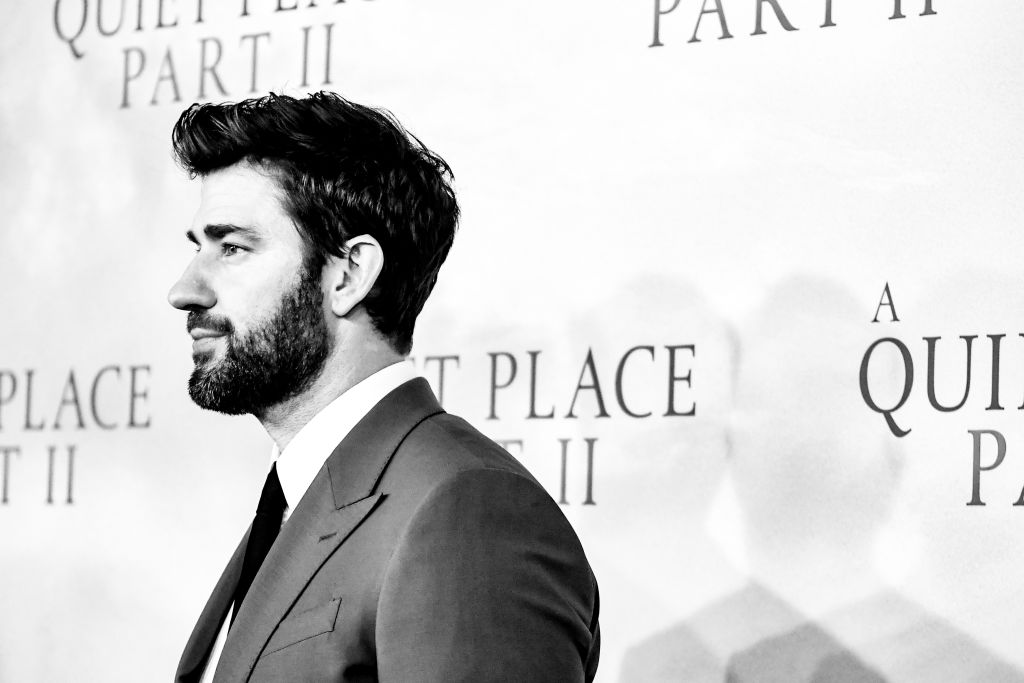 'A Quiet Place' almost didn't get a sequel
The novelty of a horror movie nearly devoid of sound could have easily been a one-off idea. In fact, director/star John Krasinski approached the film that way. But that, of course, was before A Quiet Place soared to a worldwide box office gross of $340 million. Once its success was apparent, Krasinski and real-life wife/co-star Emily Blunt faced demand for a sequel, a prospect they initially rejected.
"We were both really reluctant and unnerved at the idea of trying to do another one," Blunt told Variety. "A lot of people came into the studio and tried to pitch ideas and we were both like, 'We're not going to do it.'"
Horror sequels have a reputation for being particularly lackluster. But the "Part II" in the sequel's title implies it would pick up the story of the Abbott family right from where the first one ended. Even so, Krasinski wanted to find a thematic way in to A Quiet Place Part II.
The idea that changed director John Krasinski's mind
Ultimately, he cracked the code to the sequel. Just as the first film used its horror and sci-fi premise as a metaphor for parenthood, A Quiet Place Part II would build on that concept by flipping the focus on its head.
"If the first movie is from the parents to the kids, this is the love letter from the kids to the parents," Krasinski told Variety. "It's a letter of dreams and hopes. I hope [my children are] this brave, and I hope they're this courageous. And I hope they're the ones that, when time gets dark, they're cool enough to light the candle."
Without spoiling A Quiet Place, the way the story ended did imply a shift in perspective. But it isn't Blunt's character who inspired Krasinski to pursue a sequel but rather he and Blunt's on-screen daughter Regan, played by Millicent Simmonds.
"I had this small idea, which was to make Millie the lead of the movie," Krasinski said. "Not only did I think she would give an amazing performance, which I knew she could do. [But] her character opens the door to all the themes I was dealing with in the first movie."
John Krasinski learned the hard way which snacks to avoid
Fans of A Quiet Place might be excited to see how the Abbott family continues to survive in the sequel. However, as was the case with the first film, Krasinski cautions moviegoers to be aware of what snacks they choose to bring into the theater with them. After all, A Quiet Place Part II features the same emphasis on silence as its predecessor.
Popcorn is perhaps the most obvious culprit for noisy movie theater snack food. But today's theaters often carry much more than crunchy popcorn and candy. In particular, Krasinski singles out a surprising concession item audiences should avoid going into A Quiet Place Part II.
"I just found out recently — soda with ice [is a problem]. Get your soda without ice," Krasinski said to Variety. "I found out that the pickup, it'll get you."
Sound advice from the film's director. We'll find out if fans heed Krasinski's warning when A Quiet Place Part II arrives in theaters.