John Legend and Chrissy Teigen's Son Is Obsessed With His Dad's Music
Like father, like son. John Legend's kids love music, but Miles Stephens, in particular, loves his dad's owns tunes. In a recent interview on The Tonight Show, the "All of Me" singer dished on his kids' taste in music, revealing which of his songs little Miles likes the most.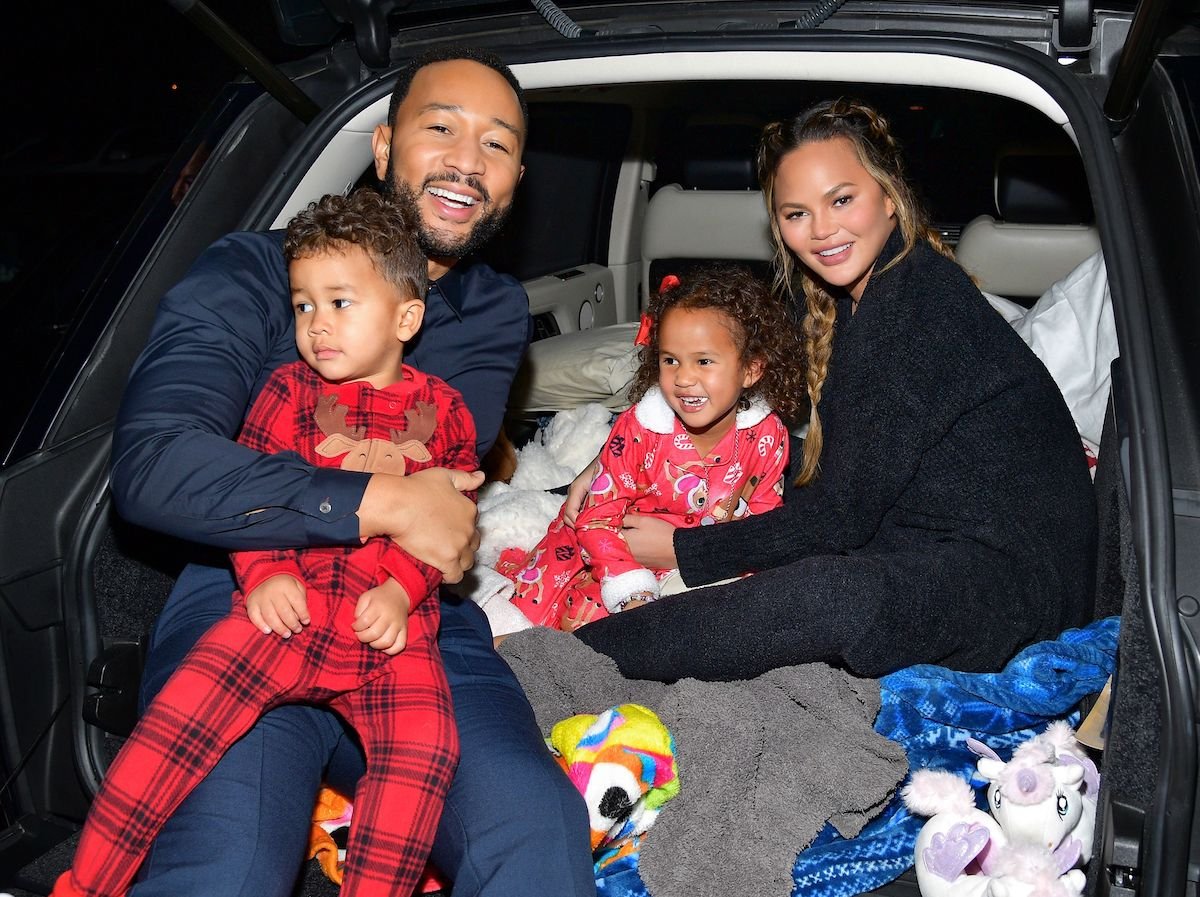 How long have John Legend and Chrissy Teigen been married?
Legend and Chrissy Teigen are one of Hollywood's most favorite couples. Teigen's Twitter has been entertaining the masses for years now, and the two graciously share information about their family life because they enjoy connecting with fans.
The singer and Cravings author first met when Teigen co-starred in Legend's "Stereo" music video. They both have talked about how their relationship took a while to build—it wasn't anything like love at first sight. But build, it did. They got married in Lake Como, Italy on Sept. 14, 2013.
The "All of Me" music video dropped on Oct. 2, 2013, just a few weeks after they said "I do." The video included footage from their wedding day.
What is John Legend's real name?
Luna Stephens, their first child, was born on April 14, 2016, and Miles was born on May 17, 2018. Teigen and Legend announced the former model was pregnant with their third child in Legend's "Wild" music video released in August 2020. But in October 2020, Teigen shared the heartbreaking news that she had experienced a pregnancy loss. They had named their son Jack.
If you're wondering why Luna and Miles' last names are Stephens, that's because Stephens is Legend's actual last name! The E.G.O.T. winner told Jimmy Fallon on The Tonight Show on March 1 how he came up with the name John Legend. He said:
"Well, it was a nickname that some friends started calling me in the studio, just guys that I was collaborating with. The first guy to call me that was J. Ivy. He's a spoken word artist from Chicago. I met him through Kanye (West). We were all in the studio together. He just started calling me 'The Legend' because he thought I sounded like one of our old school soul legends. And it just caught on with our little group of friends, and then they were like, 'We should call you John Legend.' And it just really was in our little circle."
West then referred to him as John Legend on a mixtape, prompting the singer to decide whether or not he wanted to take the leap and officially call himself a legend. The rest is history.
John Legend's kids share his love of music
In the same interview with Fallon, Legend opened up about the music his kids like to listen to. While Luna prefers female pop singers, Miles can't get enough of his dad's songs.
"Luna's main choices are either Ariana Grande or Selena Gomez," he said. "And Miles' main pics are the Frozen soundtrack and daddy! So, Miles is still requesting my albums. He really likes 'I Do' from my Bigger Love album, and he also loves the Christmas album. So, he'll listen to my Christmas album all year round."
Earlier in the coronavirus (COVID-19) quarantine, Legend and Teigen shared adorable videos of their kids bopping along to Legend's music from Bigger Love. In one video, Luna sings "I Do" on a karaoke machine while Miles dances around the room. In another, Legend plays at a piano while his kiddos "interpretive dance."
Suffice it to say they both love dad's music.