John Lennon and Yoko Ono Were a Controversial Couple — Here's Why
So many people see John Lennon and Yoko Ono as the perfect couple, but in real life their relationship was far from ideal.
When most people picture John Lennon and Yoko Ono, they imagine the pair ensconced in bed together as part of their "Bed-In for Peace" during the Vietnam war. Or they envision the couple's iconic wedding picture where they stand together in matching white outfits looking every bit the part of young, in love, and full of hope for the future.
There's no denying that John Lennon and Yoko Ono had an intense and epic love story. But their union was also plagued by controversy stemming from the opinions of friends, family members, and strangers alike. Maybe love isn't enough to conquer all.
Why was Lennon's and Ono's romance so controversial? There are several reasons.
Their relationship began as an affair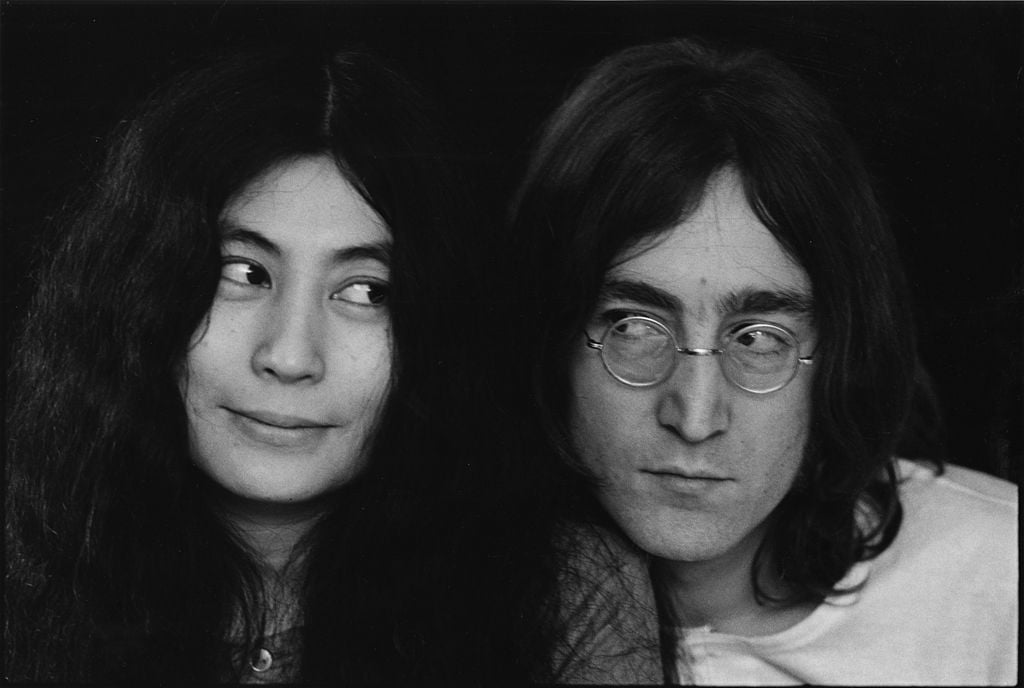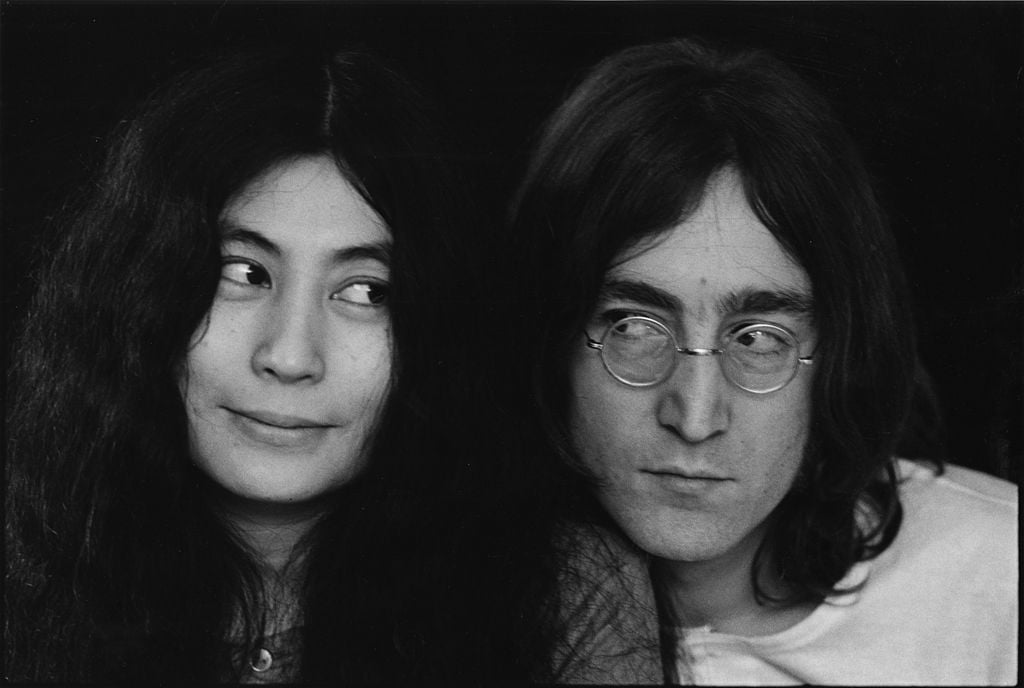 John Lennon met Yoko Ono in November 1966 at a London gallery where she was exhibiting her work. Their attraction was instant and their love affair began shortly after that first meeting.
Famously, Yoko Ono had no idea who John Lennon was and wasn't impressed by his fame in the least, even though by this point The Beatles were international superstars. But one thing that isn't discussed as often is how their coupling tore apart not one, but two marriages. Both Ono and Lennon were married when they met on that fateful night.
"I was very attracted to him. It was a really strange situation," Yoko Ono explained in a 2002 interview. Lennon sponsored one of her art shows and started dropping coded sexual references about Yoko Ono into his music.
The heart wants what it wants, and eventually, Lennon's wife Cynthia caught the two of them in bed together. The pair divorced, and Oko became pregnant shortly after but lost their first son in a miscarriage.
Did Yoko Ono ruin the Beatles?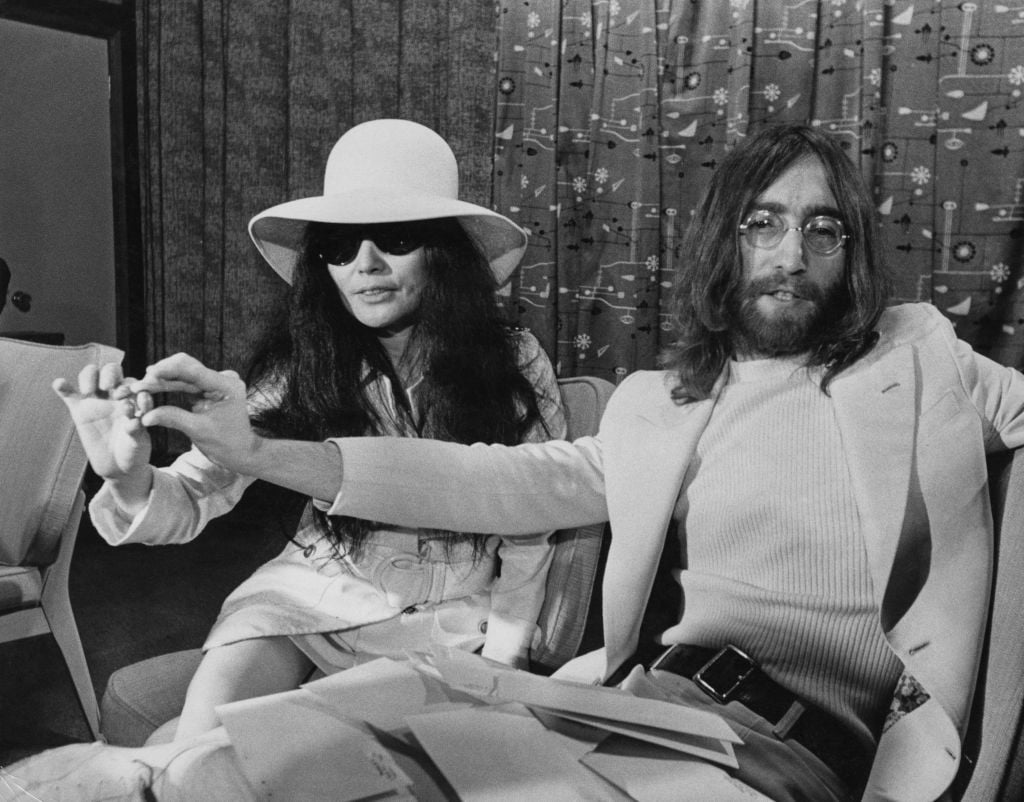 No one can deny Yoko Ono's dramatic influence over John Lennon's entire life. The pair wed on March 20, 1969 and less than a year later, the Beatles broke up. Coincidence? Many fans say it's not. "In a way both John and I ruined our careers by getting together," Yoko Ono explains. "Although we weren't aware of it at the time." 
How did they do that? Well, for one thing Ono, an avant-garde artist, is responsible for encouraging Lennon to try more experimental music rather than sticking with mainstream hits. Unsurprisingly, this didn't go over well with the fans.
Then there was the time commitment. Yoko Ono claims Lennon was obsessed with spending every minute with her, even following her to the bathroom so they wouldn't be apart for a minute. This new obsession left less time to work with the band. When the other Beatles confronted him about it, Lennon became furious and defensive.
They didn't have a perfect marriage
John Lennon may have loved Yoko Ono, but that doesn't mean he was faithful to her. Though Ono later admitted to setting up the relationship between her personal assistant May Pang and her husband, that doesn't mean their 18-month love affair was accepted by the public.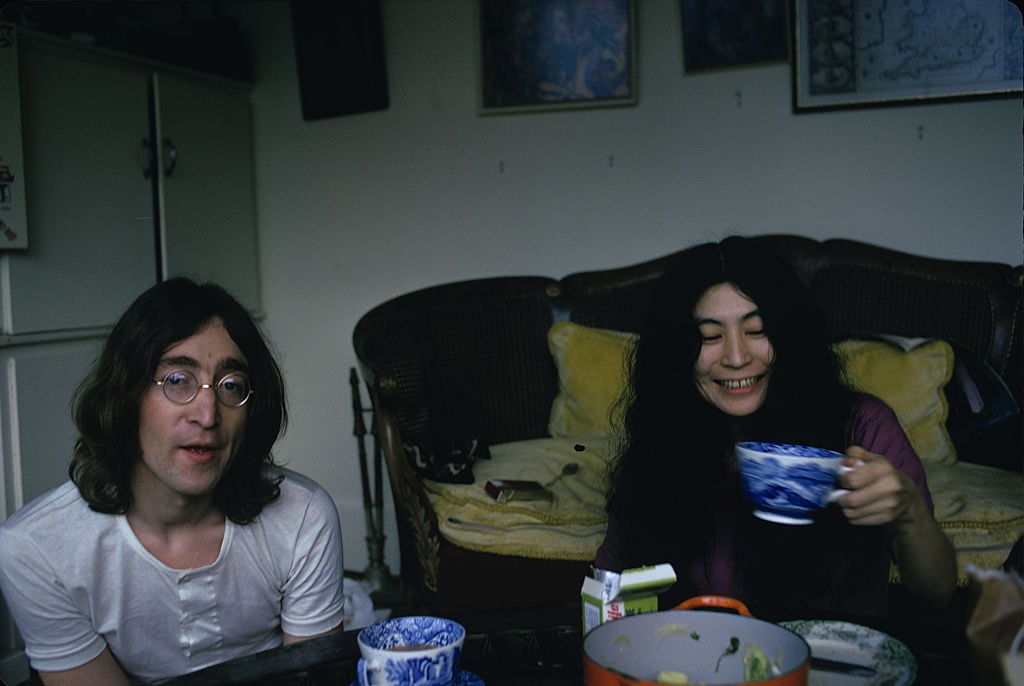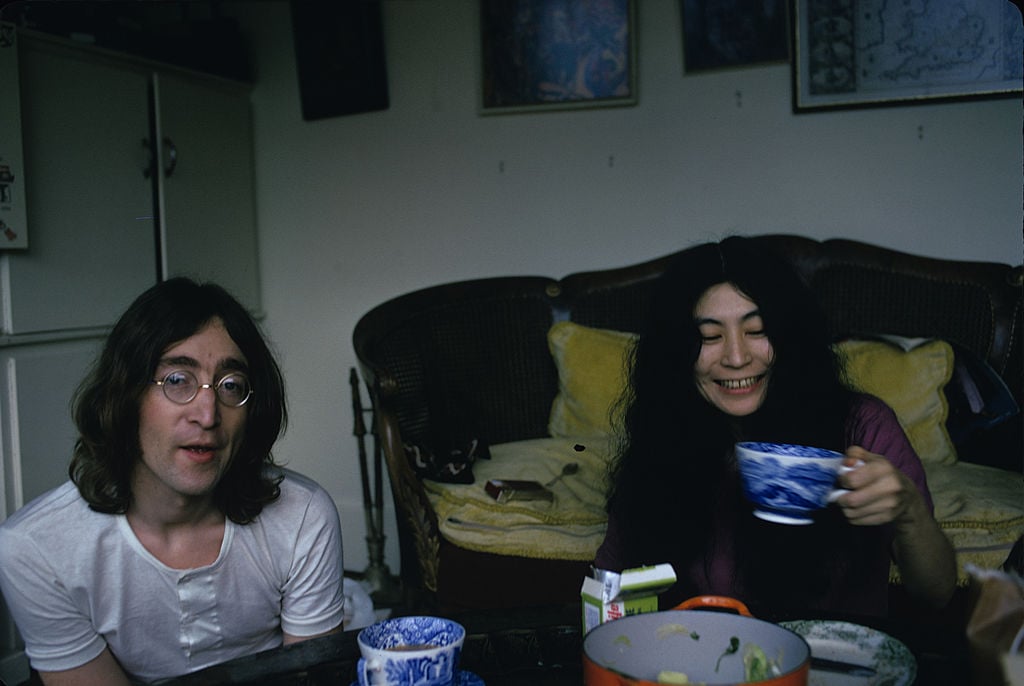 The whole thing came about because Yoko Ono and John Lennon were fighting all the time, and his possessive ways were starting to grate on his wife. That's why she orchestrated the affair for Lennon – to get him away from her and keep him happy.
But then Lennon and Ono reconnected so quickly and dramatically that former girlfriend May Pang thought maybe Lennon was brainwashed. One year later, Yoko Ono gave birth to the couple's son, Sean.
Despite all their issues, there's no denying that John Lennon and Yoko Ono had a deep and enduring bond that carried on even after his tragic death in 1980. Ono is responsible for constructing Strawberry Fields in Central Park, New York as a way to honor her late husband and also founded the John Lennon Museum.
She's one of the reasons the memory of this famous songwriter will never die.