Why John Lennon Couldn't Play at Woodstock: 'Our Government Was Not Interested in Having Him'
Unfortunately, John Lennon did not perform at Woodstock Music and Arts Festival. The festival's co-creator, Michael Lang, died on Jan. 8. The famous music festival was the crowning jewel of Lang's career in the music industry. However, it wasn't without its hiccups. Among other issues, Lang had a problem getting some of the acts he wanted to perform during the three-day festival, including John.
However, The Beatles, who were breaking up at the time, and the U.S. government barred John from performing.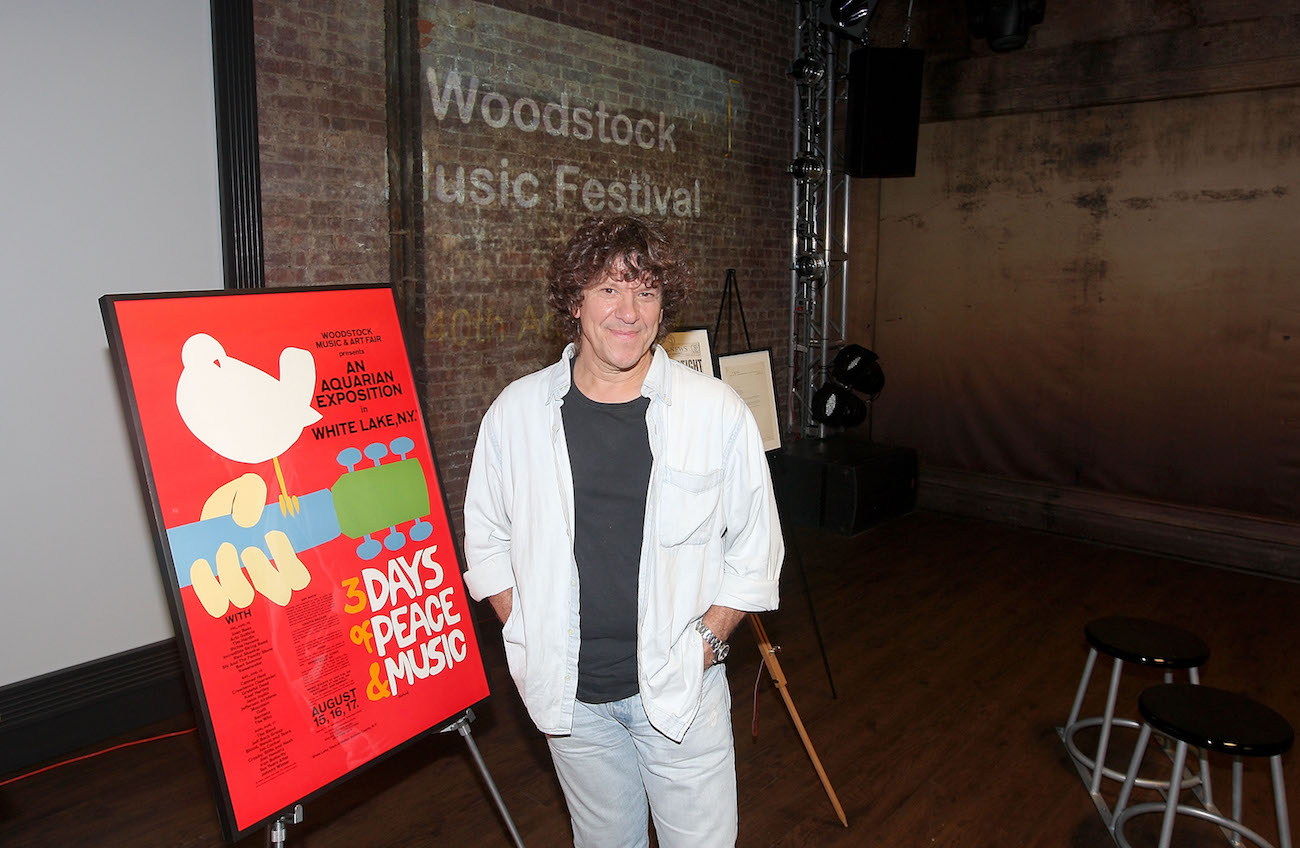 John Lennon didn't play at Woodstock because of the U.S. government
In 1969, The Beatles were on the brink of breaking up. By then, each of the Fab Four thought about leaving at some point or another. We recently saw what happened when George Harrison briefly quit the group in Peter Jackson's new three-part documentary, The Beatles: Get Back. 
So, when Lang was getting the lineup for Woodstock together at the time, it was doubtful that he'd be able to get one of the biggest bands in the world as they were on the outs with each other. 
Not to mention The Beatles had sworn off touring or performing in any capacity since 1966. It was virtually impossible getting the band. However, it was slightly possible to get one of the fab four. Lang invited John to come and perform at Woodstock, but the U.S. government had other ideas. 
"The Beatles weren't touring then…," Lang told Billboard in 2009, "and were in the process of breaking up. The discussion was initially about John Lennon; I invited John Lennon to come with the Plastic Ono Band, but… our government was not interested in having him come because of his Vietnam War position and he had been busted (for drugs) in England, so they used that as an excuse."
In May 1968, John and then-girlfriend Yoko Ono were arrested for drug possession at their home in London. According to History, John later pled guilty for fears that the government would deport Ono. She'd already had a miscarriage, so he didn't want to add to her stress. He was fined £150 and warned that a second offense would land him in jail for a year. It was this offense that barred him from the U.S. in 1969.
On another note, The Beatles were recording Abbey Road around the time that Woodstock happened, so they wouldn't have had time to be a spectator at the festival either.
Apple wanted to send James Taylor and Billy Preston to perform but it was too late
Since John couldn't perform at Woodstock, Apple Records tried to give Lang some of their other top-performing artists. They sent Lang a letter suggesting James Taylor and Billy Preston. 
"Apple sent me a letter saying they were going to send an art installation from the Plastic Ono Band and also offered James Taylor and Billy Preston," Lang continued to Billboard. "All three would have been great, but the letter arrived around the time we were losing the site in Walkill and we were kind of distracted, so those never got finalized."
So none of the Fab Four or anyone under the Apple label attended Woodstock. It was a turn of events that showed fans that times were changing. The Beatles were no longer at the top.
Lang also wanted Bob Dylan to appear
The founders of Woodstock designed the festival to be huge. So, Lang had to find equally huge acts to fill its stages, hence John. However, when that plan fell through, Lang wanted Bob Dylan, who would have been immensely easy to get because he lived in Woodstock, New York, at the time. However, getting Dylan was just as hard as getting John.
"I wanted Bob Dylan, but because he was such a big presence in those days and seen as a prophet, I didn't book him. It would have been too much pressure on him. I invited him but he didn't show," Lang told the Guardian in 2012.
"We really wanted John Lennon but [President] Nixon didn't want him in the country at the time and we tried to figure out ways of getting him in. Funnily enough when I was doing my [2009] memoir I found a letter from [Beatles label] Apple offering the Plastic Ono Band. The letter arrived the day we lost our site and I never saw it until the day I wrote the book."
Even though Lang couldn't get John or Dylan, Woodstock was still an outstanding success and lives on in culture and music history.