John Lennon Didn't 'Even Want to Think About' The Beatles' 'Honey Pie'
TL;DR:
John Lennon wasn't a fan of The Beatles' "Honey Pie" and he didn't want to think about it.
"Honey Pie" is an example of a genre that Paul McCartney dabbled in repeatedly.
Paul compared songs in that genre to furniture.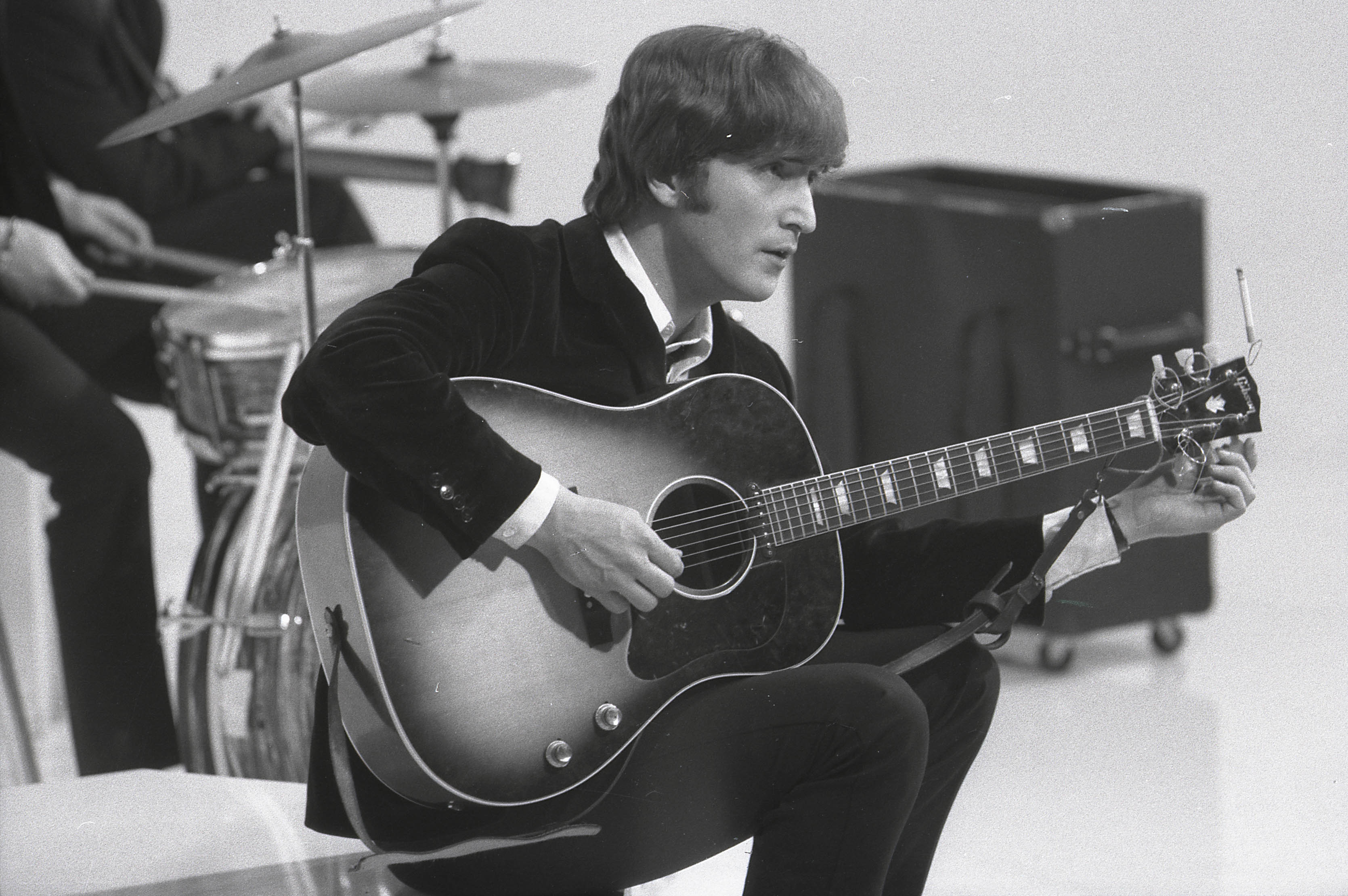 Paul McCartney designed The Beatles' "Honey Pie" as an homage to a genre he loved. Subsequently, John Lennon said he didn't want to think about the song. He laughed at the mention of it.
2 of The Beatles loved vaudeville/music hall songs when they were young
In the 1997 book Paul McCartney: Many Years From Now, Paul discussed his musical taste. "Both John and I had a great love for music hall, what the Americans call 'vaudeville,'" he said. "I'd heard a lot of that kind of music growing up with the Billy Cotton Band Show and all of that on the radio.
"I was also an admirer of people like Fred Astaire; one of my favorites of his was 'Cheek to Cheek' from a film called Top Hat that I used to have on an old 78," he said.
John Lennon didn't like The Beatles' 'Honey Pie' even if he was a music hall fan
Paul's love of music hall songs inspired The Beatles' "Honey Pie" from The White Album. "I very much liked that old crooner style, the strange fruity voice that they used, so 'Honey Pie' was writing one of them to an imaginary woman, across the ocean, on the silver screen, who was called Honey Pie," he said.
"It's another of my fantasy songs," he said. "We put a sound on my voice to make it sound like a scratchy old record. So it's not a parody, it's a nod to the vaudeville tradition that I was raised on."
The book All We Are Saying: The Last Major Interview with John Lennon and Yoko Ono features an interview from 1980. In it, John was asked about numerous songs from the Fab Four's catalog.
Sometimes, when he was asked about a particular song, he would go on for paragraphs and paragraphs. On the other hand, when asked about "Honey Pie," he only said one sentence. "I don't even want to think about that," John said. He laughed at the very thought of the song.
'Honey Pie' was not Paul McCartney's only take on the genre
Paul didn't abandon music hall songs after he wrote "Honey Pie." Some of his other songs such as "Martha My Dear," "Maxwell's Silver Hammer," and "When I'm Sixty-Four" are all examples of the genre.
In the 2015 book Conversations with McCartney, Paul was asked about his infatuation with music hall songs. Subsequently, the "Silly Love Songs" singer compared songs to furniture. He said the same way someone who wants good furniture might be concerned with craftsman Thomas Chippendale, someone who wants to listen to good music might pay attention to The Gershwin Brothers and Cole Porter. He said the Gershwins and Porter made "skillful" songs.
Paul is a fan of vaudeville even if John didn't like all of his forays into that style.