Why John Lennon 'Was Going Through Murder' in The Beatles Peak Years
Fame, success, and money can't buy everything. Just ask John Lennon. He repeatedly proved his songwriting talents with The Beatles, including his magical last-minute addition to "All My Loving," but worldwide renown and being bigger than Jesus didn't satisfy him. Not long before the band broke up, John revealed The Beatles' peak years were so terrible for him that it was like "going through murder."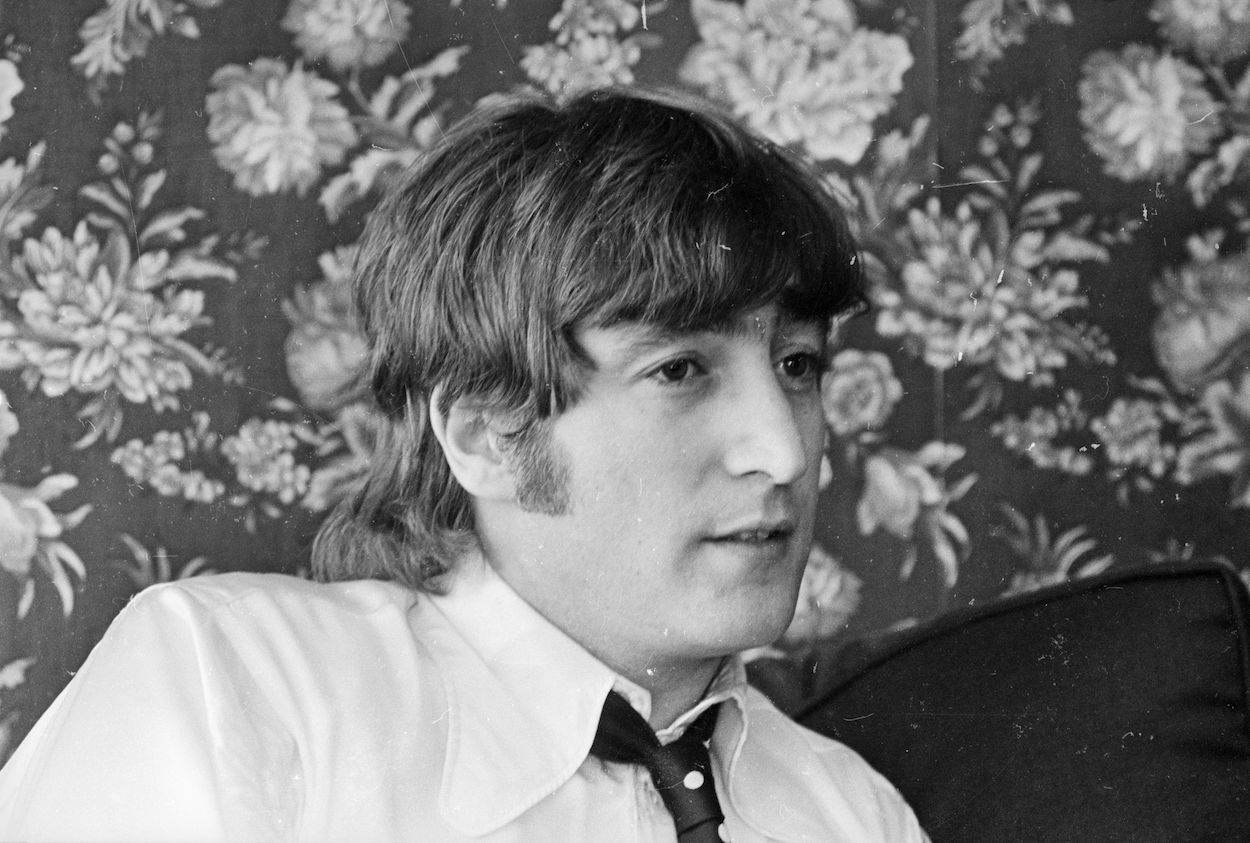 John Lennon and The Beatles were on top of the world in the mid-1960s
It's not a stretch to say that The Beatles changed everything about pop music. They landed on the British charts in late 1962 and had at least one No. 1 hit every year for the rest of the decade. 
They had an unbelievable seven consecutive No. 1 singles in England in the mid-1960s. The run started with 1964's "A Hard Day's Night" and concluded with 1966's "Yellow Submarine/Eleanor Rigby." 
The Fab Four achieved the same level of success in the United States. Six of their 20 Billboard No. 1 singles landed on the chart in 1964, and they also had a pair of No. 2 tunes. Paul McCartney knew The Beatles would change the world when they conquered North America, and he was right. 
The worldwide success brought financial stability but not happiness for John, who once said The Beatles' peak years were terrible for him.
John said he 'was going through murder' during The Beatles' peak years
John's creative spark and talent as a songwriter helped The Beatles become the most popular band of the 1960s. But as the decade wore on, being a pop music superstar didn't fulfill him, Peter Doggett writes in You Never Give Me Your Money. 
John revealed to journalist Maureen Cleave that his creative unfulfillment brought him to a low point emotionally, Doggett writes:
"I went through a terrible depression; I was going through murder. You see, there's something else I'm going to do, something I must do, only I don't know what it is. All I know is, this isn't it for me. I feel I want to be them all — painter, writer, actor, singer, player, musician."

John Lennon
John's depression and creative unfulfillment were countered by Paul's artistic outburst. He spearheaded Sgt. Pepper's Lonely Hearts Club Band, took the creative lead on Magical Mystery Tour, and made sound experiments with famous friends such as William S. Burroughs, for example. Watching Paul find a creative groove while he tried to find the will to write songs was like murder for John during The Beatles' peak years.
He found creative outlets besides music after the Fab Four
John outgrew being just a musician when The Beatles reached their apex, and he revealed his depression was like going through murder. Fortunately for him, he found creative fulfillment in other ways later in his life.
In 1974, he worked on Harry Nilsson's Pussy Cats album. John wrote songs for, performed on, and produced the record. He also produced several of his solo works as well as multiple Yoko Ono albums in the 1970s.
John told Cleave he felt the desire to be a painter, and he successfully created art without a guitar or piano. Books featuring his distinct artwork, including Real Love: The Drawings for Sean and John Lennon: The Collected Artwork, hit shelves after his tragic death.
Dealing with depression during The Beatles' creative peak was like going through murder for John Lennon, but he rebounded and continued to create art with his music, writing, and drawings.
For more on the entertainment world and exclusive interviews, subscribe to Showbiz Cheat Sheet's YouTube channel.