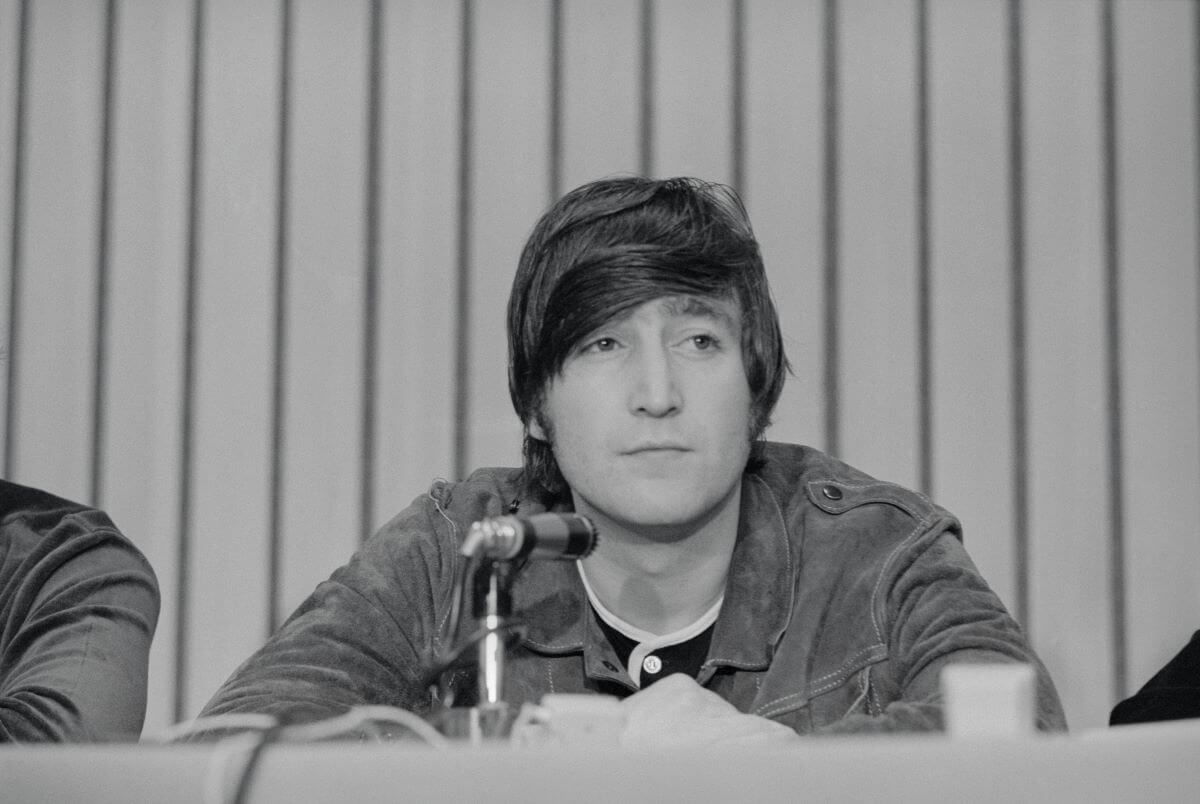 John Lennon 'Longed to Become a Famous Actor,' Claimed a Friend
John Lennon didn't like fame, but he was interested in careers that would have made him famous. According to a friend, he wanted to be an actor.
John Lennon made his name as a musician, but a friend said that he had early aspirations of success as an actor. Lennon realized this dream to some extent; he acted in films with The Beatles and took a handful of minor roles in other films. At no point did it seem that acting was his primary interest. According to a musician friend, though, Lennon dreamed of becoming an actor.
John Lennon had dreams of becoming an actor
In the early 1960s, Lennon met Cilla Black, another musician managed by The Beatles' Brian Epstein. According to Black, Lennon had dreams of being an actor, even as The Beatles were rising to success. 
"He talked about his songs, but the memory which stands out is the way he admitted he longed to become a famous actor one day," Black said in the book Lennon: The Definitive Biography by Ray Coleman.
This may seem surprising, as Lennon was already on his way to fame by the time he met Black in the 1960s. In his youth, though, Lennon was interested in making money, no matter how he did it. Life as an actor was another chance at success.
"I always felt I'd make it, though," he said in The Beatles: The Authorized Biography by Hunter Davies. "There were some moments of doubt, but I knew something would eventually happen. When Mimi used to throw things away I'd written or drawn, I used to say, 'You'll regret that when I'm famous,' and mean it. I didn't really know what I wanted to be, apart from ending up an eccentric millionaire. I fancied marrying a millionairess, and doing it that way."
When did John Lennon work as an actor?
While Lennon never had any major acting roles, he did act in The Beatles' A Hard Day's Night and Help! While he appeared briefly with his bandmates in Yellow Submarine, voice actors recorded most of lines in the animated film. 
In 1967, Lennon also took a part in the film How I Won the War. He admitted that he wanted to try various art forms, including writing and drawing, but he found the most success as a musician.
The Beatle did not like fame
While Lennon sought financial success through the arts, he didn't like the fame that came with it. He disliked crowds, which were a near-constant presence for him the entire time he was in The Beatles. 
"I'd hate to be in the middle of that," he said while looking down at a crowd of Beatles fans. "I can't stand being hemmed in."
Lennon so disliked fame that he asked Elvis for advice on how to handle it.
"Elvis, the crowds are crazy wherever we go," he said, per the book Here Comes the Sun: The Musical and Spiritual Journey of George Harrison by Joshua Greene. "It's dangerous. Sometimes it scares the hell out of us."
Unfortunately, Elvis' advice was not what Lennon wanted to hear.
"John, if you're scared of crowds, you're in the wrong business," he said.