John Lennon Said Paul McCartney Was Family During His Last Interview
During his last interview, John Lennon said he considered Paul McCartney his family. That night John was shot and killed by Mark David Chapman.
John Lennon and Paul McCartney met in 1957 when they were both teenagers. They instantly bonded and soon became inseparable. John and Paul wrote about 100 songs together in those early days and strengthened their songwriting partnership. Later, they played their songs to the world.
When The Beatles split in 1970, though, John and Paul's relationship wasn't in a good place. They eventually made up, but they still didn't see each other much. However, John still counted Paul as his family, and he said so in his last interview the day he died on Dec. 8, 1980.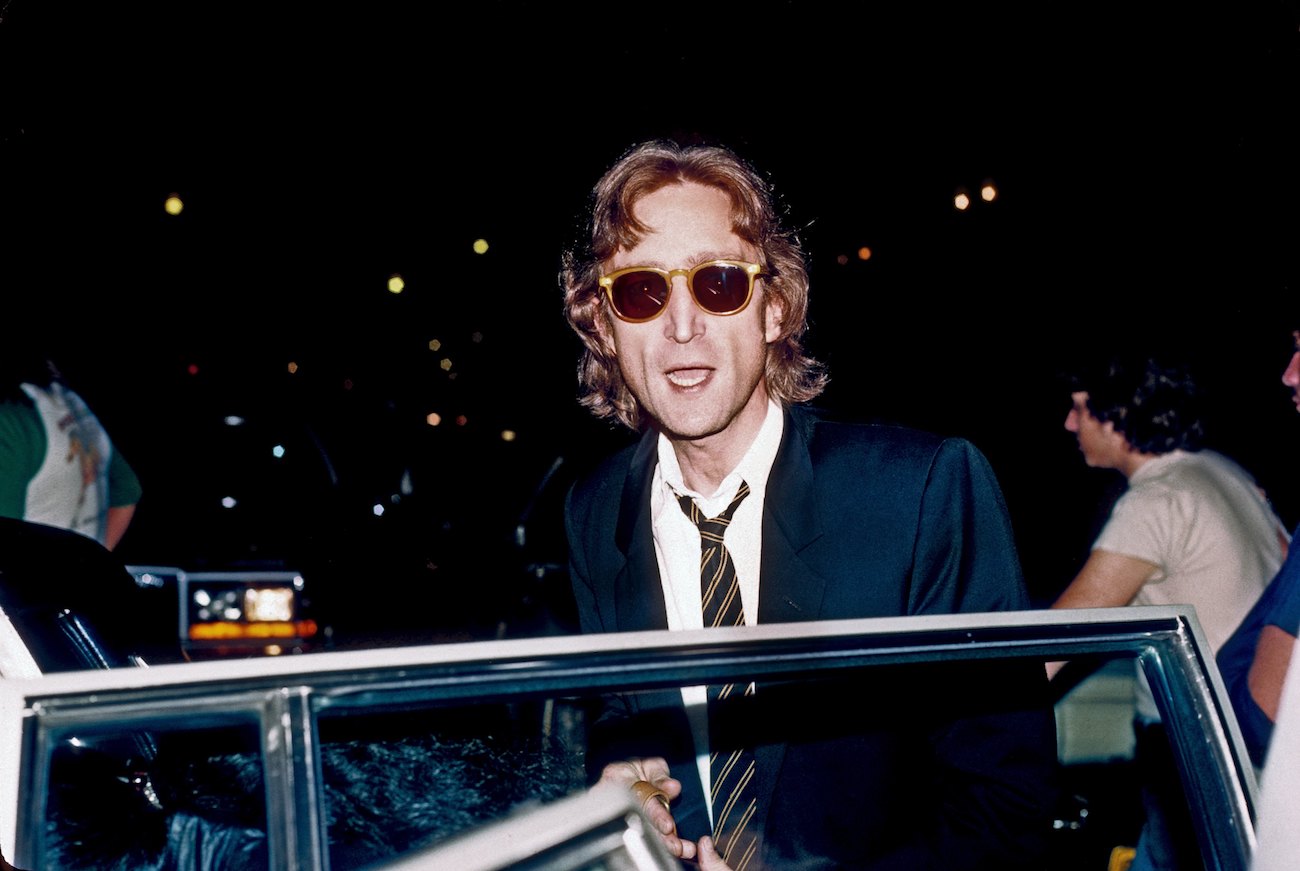 John Lennon's last interview
At 12:40 p.m., radio personality Dave Sholin and his team from San Francisco's RKO Radio arrived at John's apartment, the Dakota, for their scheduled interview. John was promoting his newest album, Double Fantasy.
According to Biography, John did a little jump in the air in greeting and announced gleefully, "Well, here I am, folks, the show's ready to begin!" In his last interview, John talked very candidly about various things, including the 1960s.
"Maybe in the '60s we were naïve and like children and later everyone went back to their rooms and said, 'We didn't get a wonderful world of flowers and peace… The world is a nasty horrible place because it didn't give us everything we cried for,'" he said. "Right? Crying for it wasn't enough."
At the end of the interview, John said, "I consider that my work won't be finished until I'm dead and buried and I hope that's a long, long time."
However, John also spoke about his relationship with Paul. Knowing what happened that very night, we're glad John got a chance to make his sentiments about his fellow Beatle known.
John called Paul his family
Express reported that Sholin later told Kenneth Womack, author of John Lennon 1980: The Last Days In The Life, that John spoke very highly of Paul during that last interview. John called Paul his family, but unfortunately, Sholin didn't record John saying it.
"God, I wish I'd recorded [John talking about Paul]," Sholin told Womack. According to the radio DJ, John said, "He's like a brother. I love him. Families, we certainly have our ups and downs and quarrels. But at the end of the day, when it's all said and done, I would do anything for him. I think he would do anything for me."
Womack told Express, "I imagine Paul finds great solace in that." Paul later got even more reassurance from BBC's Andy Peebles, who interviewed John on Dec. 6.
Paul needed Andy Peebles to reassure him that John loved him
Two days before, during his final interview with the BBC, John also mentioned his relationship with Paul to journalist Andy Peebles. In Lesley-Ann Jones' Who Killed John Lennon? The Lives, Loves And Deaths Of The Greatest Rock Star, Peebles said John discussed his "lifelong sibling rivalry" with Paul.
Peebles said (per Express), "He explained how he loved living in New York, and how much he missed England. He told me about McCartney turning up at the Dakota and ringing the doorbell, and John not letting him up, yelling down, 'I'm baking bread and looking after the baby! If you think I'm coming out clubbing, you've gone mad!'"
When Peebles arrived back in London, he was greeted with the news that John had died. He broadcasted a live tribute to John and later appeared on the Old Grey Whistle Test, where John's video for "Imagine" played. Suddenly, Peebles got a call from Paul himself.
"It was Paul McCartney," Peebles told Express. "'Thank you for doing a wonderful job,' he said. 'Linda and I are watching.'"
Later that week, Peebles got a call from The Beatles' producer George Martin. "He asked me to walk down to his studio on Oxford Circus. I knew exactly who would be waiting for me," Peebles said.
"Paul McCartney and I had a private conversation. He needed me to reassure him that John still loved him, despite all the post-Beatles fallings-out. 'John talked about you in the interview,' I told Paul. 'He was sarcastic, funny and irreverent but there was no doubting his fondness for you.'
"We both became very emotional. I knew Paul well enough… I felt awful for making him cry."
Paul still struggles with John's death
Last year, Paul talked with CBS (per NME) about dealing with John's death 40 years later. "I'm not sure I am," he replied. "It's very difficult for me, and I occasionally will have thoughts and sort of say, 'I don't know, why don't I just break down crying every day?' Because it's that bad."
Paul said he didn't cry every day about losing John. However, Paul said, "There will be times that I just have memories and just think, 'Oh my God, it was just so senseless.'"
They say time heals all wounds, but John's death left a pretty big wound in Paul's heart and the world's. At least Paul knows that John loved him, and Paul will always treasure John's legacy.