John Lennon Said The Beatles Didn't Care About This Classic Album While They Made It
John Lennon said he was stoned while making this Beatles album. He didn't think the other Beatles were enthusiastic about the record.
The Beatles produced many classic albums; however, John Lennon wasn't invested in all of them. He once claimed none of The Beatles cared about one of their classic albums. Here's how the public and music critics reacted to the record.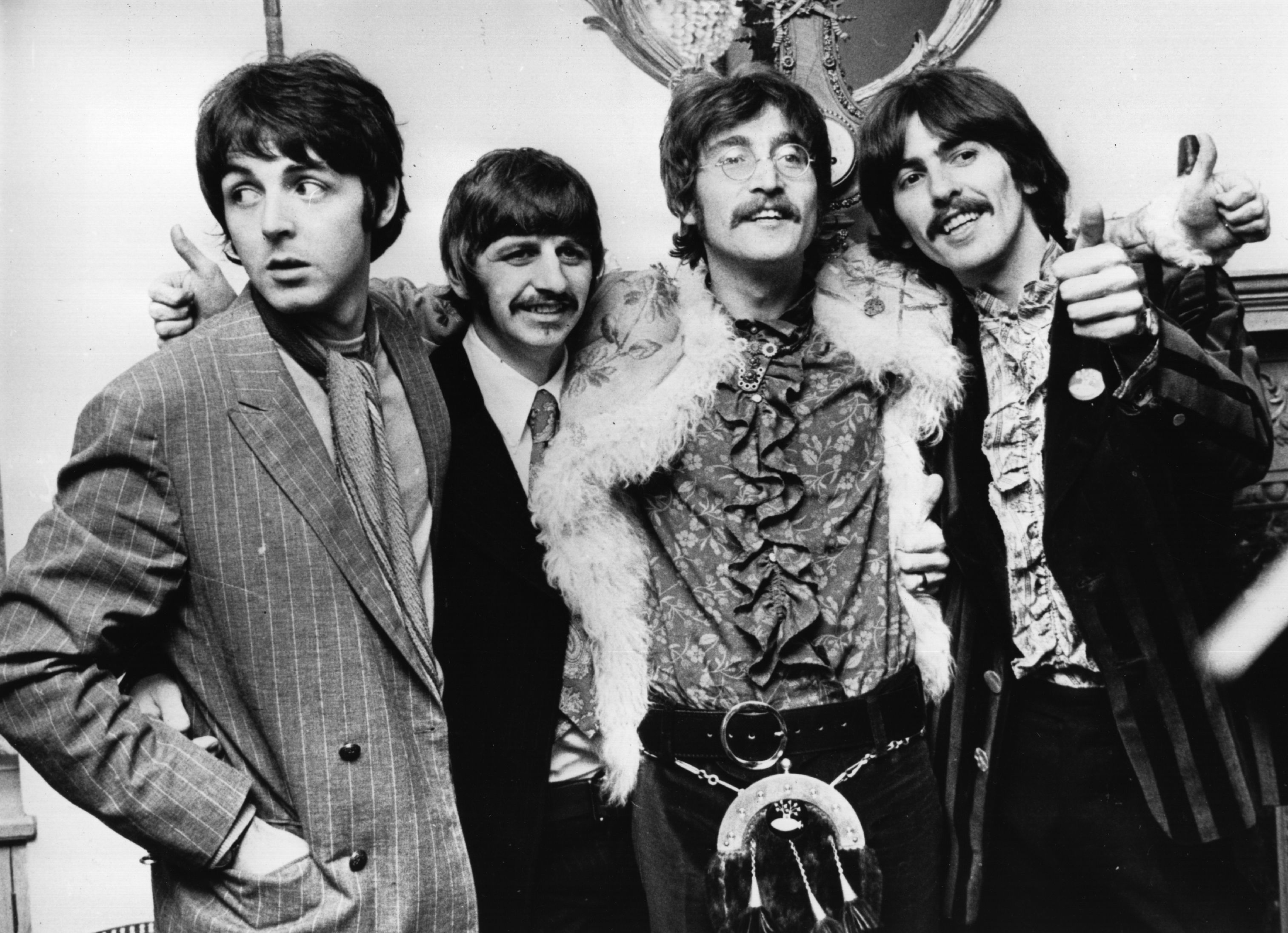 John Lennon and George Harrison really didn't want to make this Beatles album
Rolling Stone co-founder Jann S. Wenner published a lengthy interview with John as a book titled Lennon Remembers. In the book, Wenner asks John many questions about The Beatles and his early solo career. John was not interested in mythologizing The Beatles in the interview, so he was honest about the hard parts of being a member of the Fab Four.
At one point, Wenner asked John about the album Let It Be. John said the conditions under which The Beatles created Let It Be were similar to the conditions under which they made Magical Mystery Tour. "In a nutshell, Paul [McCartney] wanted to make — it was time for another Beatle movie or something, and Paul wanted us to go on the road or do something," he recalled. "As usual, George [Harrison] and I were going, 'Oh, we don't want to do it, f—,' and all that."
"[Paul] set it up, and there was all discussions about where to go and all that," he added. "I would just tag along, and I had Yoko [Ono] by then, I didn't even give a sh– about anything. I was stoned all the time, too, on H, etc. And I just didn't give a sh–. And nobody did, you know. Anyway, it's like in the movie when I go to do 'Across the Universe,' Paul yawns and plays boogie, and I merely say, 'Oh, anybody want to do a fast one?' That's how I am. Year after year that begins to wear you down."
How the public reacted to The Beatles' 'Let It Be'
Regardless of what The Beatles thought of Let It Be, it was a huge commercial and critical success. The album reached No. 1 on the Billboard 200 and stayed on the chart for weeks. Three of the album's singles, its title track, "The Long and Winding Road," and "For You Blue," reached No. 1 on the Billboard Hot 100. The title track stayed on the chart for 14 weeks, while "The Long and Winding Road" and "For You Blue" stayed on the chart for 10 weeks.
How critics reacted to the album
Let It Be remains acclaimed decades after its release. Rolling Stone ranked it on their list of the greatest albums of all time. Rolling Stone didn't rank it as high as other Beatles albums like Sgt. Pepper's Lonely Hearts Club Band (at No. 24) and Abbey Road (at No. 5), but they still praised it highly. John said The Beatles didn't care about Let It Be, but it seems the public and critics did.