John Lennon Said the Beatles Didn't Top His Favorite Rock 'n' Roll Song
John Lennon remains a world-class rock star. Not only did he inspire numerous other musicians, but many people put a lot of stock in his opinions. Given his musical prowess, his views on music mean a lot to many Beatles fans.
John took inspiration from many musicians and genres. However, he revealed his tastes were pretty narrow. Fans might be surprised to know what his favorite rock 'n' roll song was.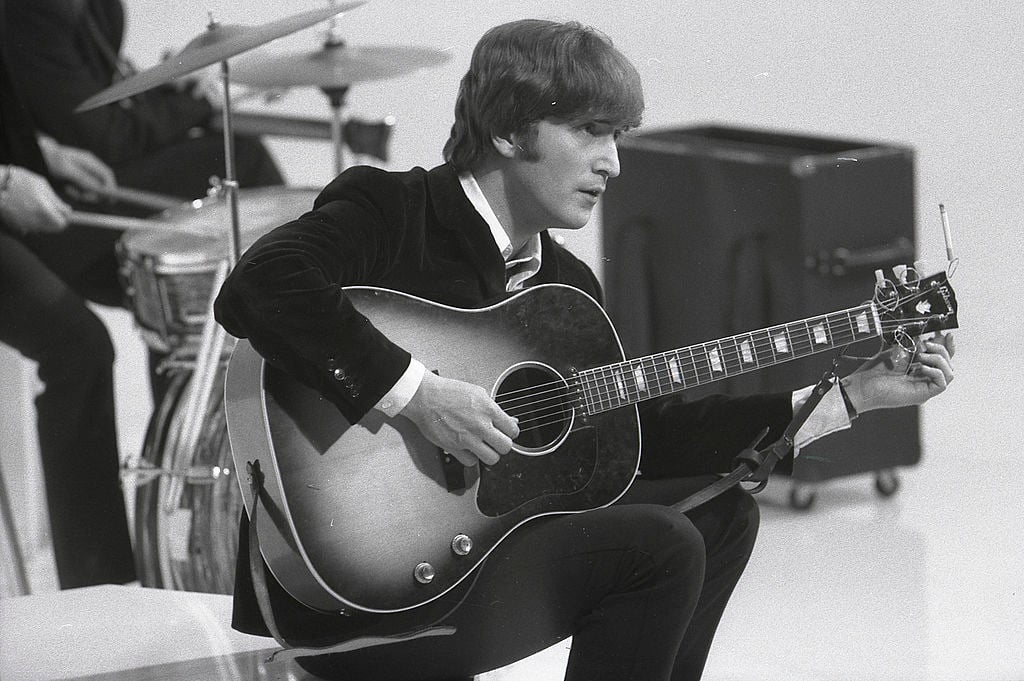 The music which inspired John Lennon to become a musician
In 1971, Jann Wenner of Rolling Stone interviewed John. Wenner asked John about current hits. John said he was so interested in older music he had no familiarity with contemporary top ten music. He said he liked the Jerry Lee Lewis era of music and not much else. That's remarkable.
John's music from the 1970s was innovative, so it's astounding to know he was making it without any influence from the other music of the time period. Then Wenner asked John about the sort of music he liked. John started reciting the opening lyrics of Little Richard's iconic hit "Tutti Frutti."
John said he liked rock 'n' roll music but little else. John's comment was surprising given how much he took inspiration from other music genres. John said the greatest rock song was Jerry Lee Lewis' "Whole Lotta Shakin' Goin' On."
Discussing rock 'n' roll, John said "That's the music that inspired me to play music. There's nothing conceptually better than rock 'n' roll. No group, be it [the] Beatles, [Bob] Dylan, or [the Rolling] Stones, has ever improved on "Whole Lotta Shakin' [Goin' On]' for my money. Maybe I'm like our parents, that's my period. That's my period and I'll never leave it."
Was 'Whole Lotta Shakin' Goin' On' better than the Beatles' music?
Lewis was one of the early pioneers of rock 'n' roll. His influence on the genre is comparable to that of Chuck Berry, Elvis Presley, and Carl Perkins. He also helped instill the idea rock stars should be scandalous because of his controversial marriage to his cousin, Myra Gale Brown.
"Whole Lotta Shakin' Goin' On" is perhaps Lewis' most iconic hit. It remains one of the most well-remembered early rock songs. It's not often considered the best rock 'n' roll song ever, so John's comments are surprising. Most rock fans wouldn't say it's better than the entire Beatles, Dylan, and Stones discographies, much less the pinnacle of rock 'n' roll!
What makes "Whole Lotta Shakin' Goin' On" special isn't its lyrics, though they are charming. What makes the track unique is Lewis' playing on it. Lewis didn't write the song, but he added a new piano rhythm to it which became iconic. Lewis' bold instrumentation on the track seems to have influenced later musicians like Elton John and Billy Joel.
"Whole Lotta Shakin' Goin' On'" might not be as avant-garde as the Beatles' revolutionary 1960s work. However, it did help to make rock 'n' roll interesting. In that way, it shook things up as much as John's unconventional music did.
Also see: Beatles: Why Mick Jagger Nearly Felt 'Sick' When He Heard 'Love Me Do'