John Lennon's Tooth: A $31,200 Piece of Beatles Memorabilia Becomes the Subject of a Cloning Experiment
As hard as it might be for some music fans to understand, some people in the 21st century have never heard of John Lennon. As a founding member of the groundbreaking rock band the Beatles and as a solo artist, Lennon left a legacy unlikely to be achieved by today's Auto-Tuned celebs. Equally remarkable is the strange fact that a dentist paid $31,200 for John Lennon's tooth and wants to use it to clone the murdered musician.
John Lennon's impact on a generation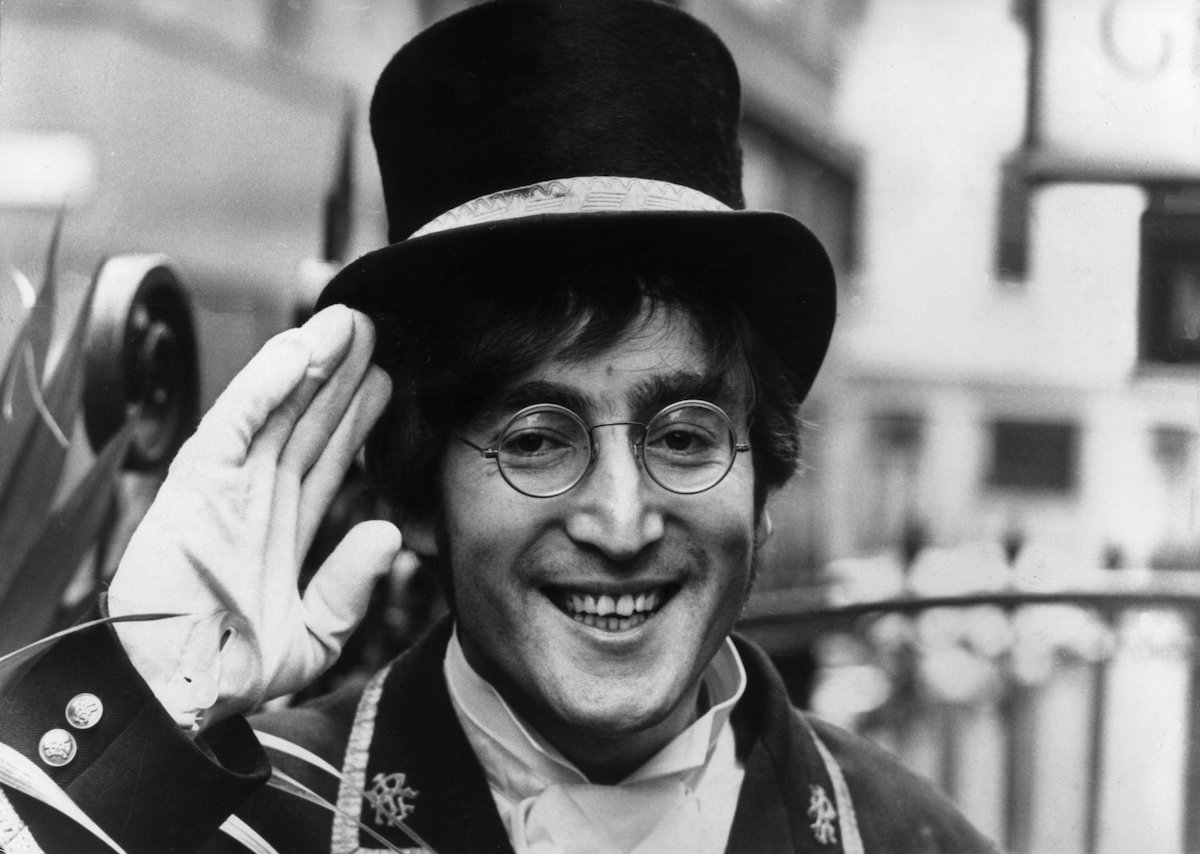 To say that John Lennon changed the trajectory of popular culture in the 1960s would be an understatement. Born October 9, 1940, the man known to fans as "Winston O. Boogie" was raised by his Aunt Mimi and Uncle George in Liverpool, England. Although Lennon didn't live with his mother, Julia, she taught her son to play banjo and encouraged his budding musical abilities.
In 1957, Julia bought Lennon a Gallotone Champion acoustic guitar and taught him how to tune it. That year, Lennon ended his attendance at Quarry Bank Grammar School and started his first band, the skiffle-rock group the Quarrymen. Shortly after, rhythm guitarist Paul McCartney and bassist Stuart Sutcliffe joined the teenage combo. In 1958, guitarist George Harrison joined the lineup, and Julia Lennon died.
In 1960, the band changed its name to the Silver Beatles but soon ditched the first part in favor of a simpler moniker: the Beatles. After a series of shows in Hamburg, Germany, the band played a midday concert at Liverpool's Cavern Club, which impressed NEMS music shop manager Brian Epstein so much that he became the band's manager.
By August 1962, McCartney had switched to bass guitar, and Richard "Ringo" Starkey took his place behind the drum kit. The band that would change the world with songs like "Please Please Me," "Can't Buy Me Love," "Back in the USSR," and "Let It Be" was born.
The bandmates were bonafide international superstars. And according to some reports, Lennon knew that even something as mundane as one of his teeth could become a piece of Beatles memorabilia.
Who in the world would buy John Lennon's tooth?
Sometime between 1965 and 1968, the musician had a molar extracted and gave it to his housekeeper, who kept the tooth as a piece of John Lennon memorabilia, KnowledgeNuts reports.
The UK-based dental provider The Perfect Smile takes the story further, claiming Lennon yanked the tooth himself in his home kitchen. That's how his housekeeper, Dot Jarlett, came to own the tooth that remained in her family until it sold at auction for more than $30,000 in 2011.
According to International Business Times, Omega Auctions expected John Lennon's tooth to sell for around £10,000 ($12,300). Instead, the highest bidder was a general dentist, Dr. Michael Zuk, who paid £19,500 ($31,200) for the rotten molar. Now retired, Zuk had a dental practice in Red Deer, Alberta, Canada.
Zuk gifted a portion of the tooth to his sister, artist Kirsten Zuk, who incorporated it into a Lennon sculpture. In 2013, Dr. Zuk issued a press release revealing his plan to submit the now-famous molar for genetic testing and DNA sequencing.
"I am nervous and excited at the possibility that we will be able to fully sequence John Lennon's DNA very soon, I hope," the dentist said. "With researchers working on ways to clone mammoths, the same technology certainly could make human cloning a reality."
Stay updated about Dr. Zuk's progress with John Lennon's tooth at johnlennontooth.com.
Other weird celebrity memorabilia that sold for big bucks
The story of John Lennon's tooth might be weird, but it's not the only time a fan bought a celebrity body part.
In 2009, a lock of Elvis Presley's hair sold at auction for $15,000. And Justin Bieber's tresses sold on eBay for $40,668, CBS News reports.
Some fans are willing to buy just about anything associated with their favorite celebrities. For instance, an online casino paid $5,001 for Britney Spears' alleged pregnancy test. And a seller on eBay sold a jar of what was purportedly the breath of Angelina Jolie and Brad Pitt for $523.
RELATED: Evan Rachel Wood's 'Across the Universe' Co-Star Wished Her a Happy Mother's Day With a Beatles Lyric