John Lennon: Why He Called a Yoko Ono Song 1 of the 'Best' Rock Songs
Yoko Ono is an artist who inspires admiration and derision in equal measure. Some see her music as pretentious and inaccessible. Others think she's a unique musical talent. John Lennon was in the latter category.
John didn't just like Yoko's music, he was profoundly influenced by it. He said her compositions were completely unique. He felt Yoko gave the world one of the best songs in the history of rock music.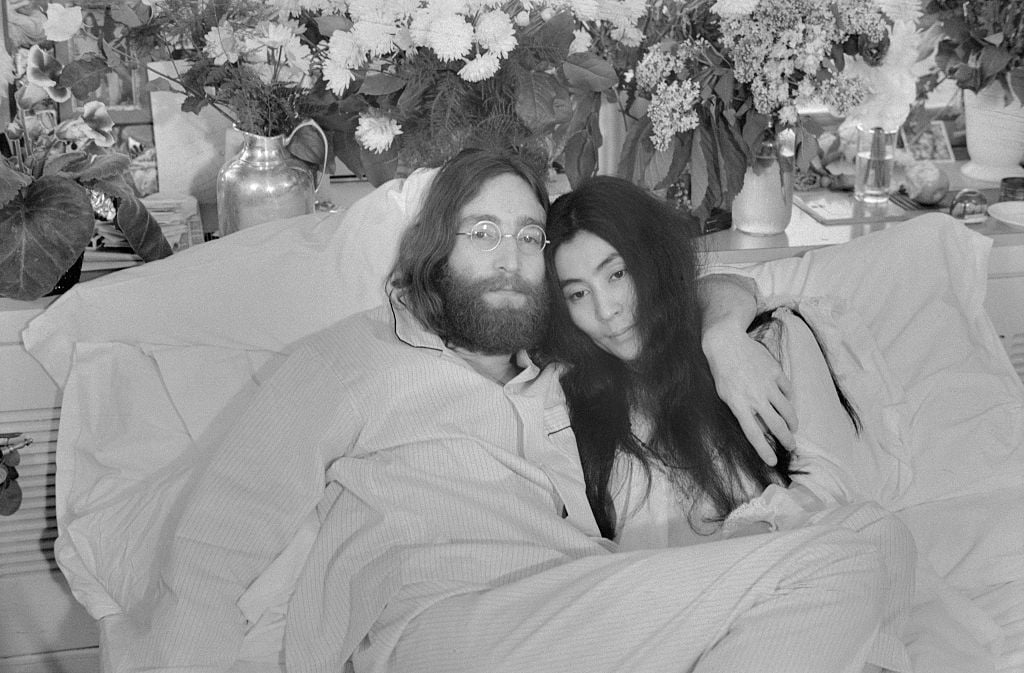 The history of one of Yoko Ono's most famous songs
Yoko was once married to a jazz musician named Anthony Cox. Together, the couple had a daughter named Kyoko Chan Cox. After Yoko and Cox, divorced, they battled over custody of their daughter. Yoko won the battle but Cox just decided to go into hiding with Kyoko. The custody battle inspired one of Yoko's most famous songs, "Don't Worry Kyoko (Mummy's Only Looking for Her Hand in the Snow)."
"Don't Worry Kyoko" has Yoko's trademark yelling at the beginning. It features some minimalist lyrics where Yoko tells her daughter "don't worry" over and over. The track's lyric and vocals fit in with Yoko's avant-garde oeuvre. However, it has a vaguely bluesy rock riff which doesn't sound too different from 1970s mainstream rock. If Yoko sung the song in a different way, it might have found a mainstream audience.
What John Lennon thought of the song
John really liked it. He felt Yoko's music was unlike anything else. John said 'Don't Worry Kyoko" was just as important as anything the Beatles, the Rolling Stones, or Pete Townsend of the Who ever made. John went so far as to call it "one of the fuckin' best rock 'n' roll records ever made."
Furthermore, John said it was "the most fantastic music I've ever heard." John said the track was two decades ahead of its time. He felt rock music fans could get a lot out of Yoko's music if they listened to it. Despite his influence, John's words didn't elevate "Don't Worry Kyoko" into a critically-acclaimed classic.
He compared "Don't Worry Kyoko" to Little Richard's hit "Tutti Frutti." The only real similarity between Yoko's song and "Tutti Frutti" is that both tracks feature some nonsense lyrics. Other than that, they're completely different.
How others reacted to the track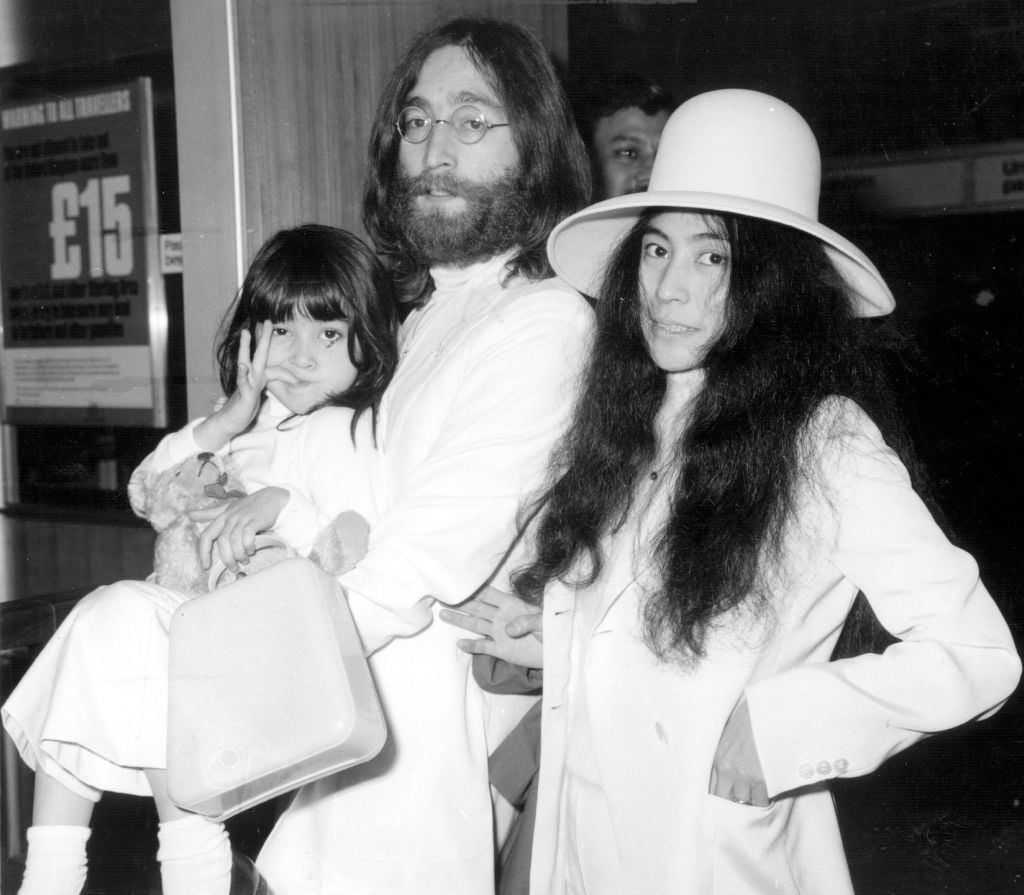 John played "Don't Worry Kyoko" as part of a Plastic Ono Band concert in 1969. This version of the song went on for twenty whole minutes. Both George Harrison and the Who's Keith Moon were there during the performance. George and Moon reportedly "exchanged nervous glances" with John as the song went on and on. "Don't Worry Kyoko" is certainly extremely different from the music George and Moon made!
Did "Don't Worry Kyoko" have any effect on the custody battle between Yoko and her ex-husband? It doesn't appear that it did. Kyoko was asked whether she'd like to live with Yoko or with her father and stepmother. She chose to live with her father and step-mother. Kyoko would reunite with her mother in 1997, with Yoko remarking she felt like "the part of me that was missing came back."
John certainly had a high opinion of "Don't Worry Kyoko." Although he had a huge influence on rock music, the track didn't earn a reputation as one of the best rock songs ever. Regardless, Yoko retains a group of fans.
Also see: Why John Lennon and Yoko Ono Posed Naked For an Album Cover