John Lennon Wrote 'She Said, She Said' After Having an LSD-Influenced Conversation About Death With Peter Fonda
After having an LSD-influenced conversation about death with actor Peter Fonda, John Lennon wrote The Beatles song, 'She Said She Said.'
Many strange things inspired John Lennon to write songs, and "She Said She Said" was no different. The Beatles' song appeared on Revolver, one of the group's first experimental records. They didn't just experiment with new sounds, though. John and Paul McCartney started writing songs about other things besides love. "She Said She Said" is a perfect example. Most of it was thanks to The Beatles' experiences with LSD.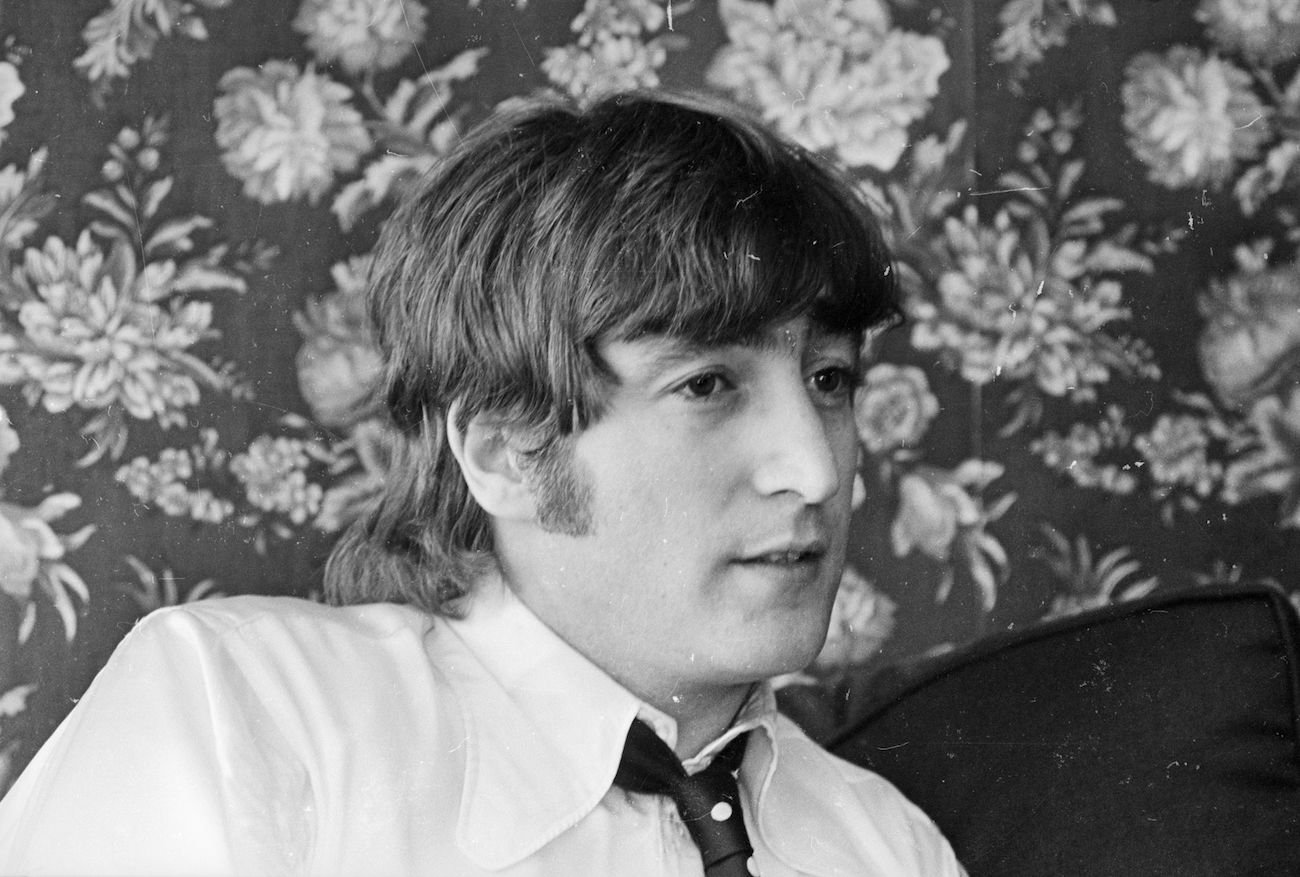 John Lennon wrote 'She Said She Said' after having an LSD-influenced conversation about death with Peter Fonda
According to Rolling Stone, John's "She Said She Said" began with "bad vibes."
In late 1965, The Beatles stayed in Los Angeles' Benedict Canyon during their tour of the West Coast. One night, actor Peter Fonda showed up with Roger McGuinn and David Crosby of The Byrds. An LSD party commenced, although Paul didn't join.
Then, Fonda started consoling George when he started feeling like he was dying. He told George he survived a near-fatal surgery as a boy.
According to Beatles Bible, Fonda said, "I told him there was nothing to be afraid of and that all he needed to do was relax. I said that I knew what it was like to be dead because when I was 10 years old I'd accidentally shot myself in the stomach and my heart stopped beating three times while I was on the operating table because I'd lost so much blood."
John passed by at that point and overheard Fonda's comments on death. "John was passing at the time and heard me saying, 'I know what it's like to be dead.' He looked at me and said, 'You're making me feel like I've never been born. Who put all that s*** in your head?'"
"We were all on acid, and John couldn't take it," McGuinn later recalled (per Rolling Stone). "John said, 'Get this guy out of here.' It was morbid and bizarre."
John originally called 'She Said She Said' 'He Said He Said'
Initially, John named "She Said She Said" "He Said He Said," basing it on what Fonda said to him at the LSD party.
"I said, 'Who put all that c*** in your head?'" John sang in his early demo. He changed it to: "I said, 'Who put all those things in your head?'"
"Lennon also realized he had written himself into a corner: He dropped the tune for a few days, returning to it with a bridge that — out of time with the rest of the shuffling rhythm, bright with childhood innocence — shifted the song from pure recrimination to a spirited­argument about ego and immortality, drenched in sighing harmonies and driven by Starr's spirited drumming," Rolling Stone wrote.
John said Fonda was boring
In All We Are Saying, David Sheff quoted John saying he found Fonda boring at the LSD party.
"It's an interesting track," he said. "The guitars are great on it… Peter Fonda came in when we were on acid and he kept coming up to me and sitting next to me and whispering, 'I know what it's like to be dead.'
"He was describing an acid trip he'd been on. We didn't want to hear about that! We were on an acid trip and the sun was shining and the girls were dancing and the whole thing was beautiful and Sixties, and this guy – who I really didn't know; he hadn't made Easy Rider or anything – kept coming over, wearing shades, saying, 'I know what it's like to be dead,' and we kept leaving him because he was so boring!
"And I used it for the song, but I changed it to 'she' instead of 'he.' It was scary. You know, a guy… when you're flying high and [whispers] 'I know what it's like to be dead, man.' I remembered the incident. Don't tell me about it! I don't want to know what it's like to be dead!"
The experience left John scared. The only way he could get past it was by writing a song.