John Lennon's Heartbreaking Last Words to His Wife Yoko Ono
John Lennon was shot and killed by a man named Mark David Chapman on Dec. 8, 1980. When Chapman approached John, he was walking through the entrance of The Dakota, his New York City apartment, with his wife, Yoko Ono. Six hours before his death, John autographed Chapman's copy of John's Double Fantasy and set out to The Record Plant. As he and Yoko drove home, John uttered his final words to his wife.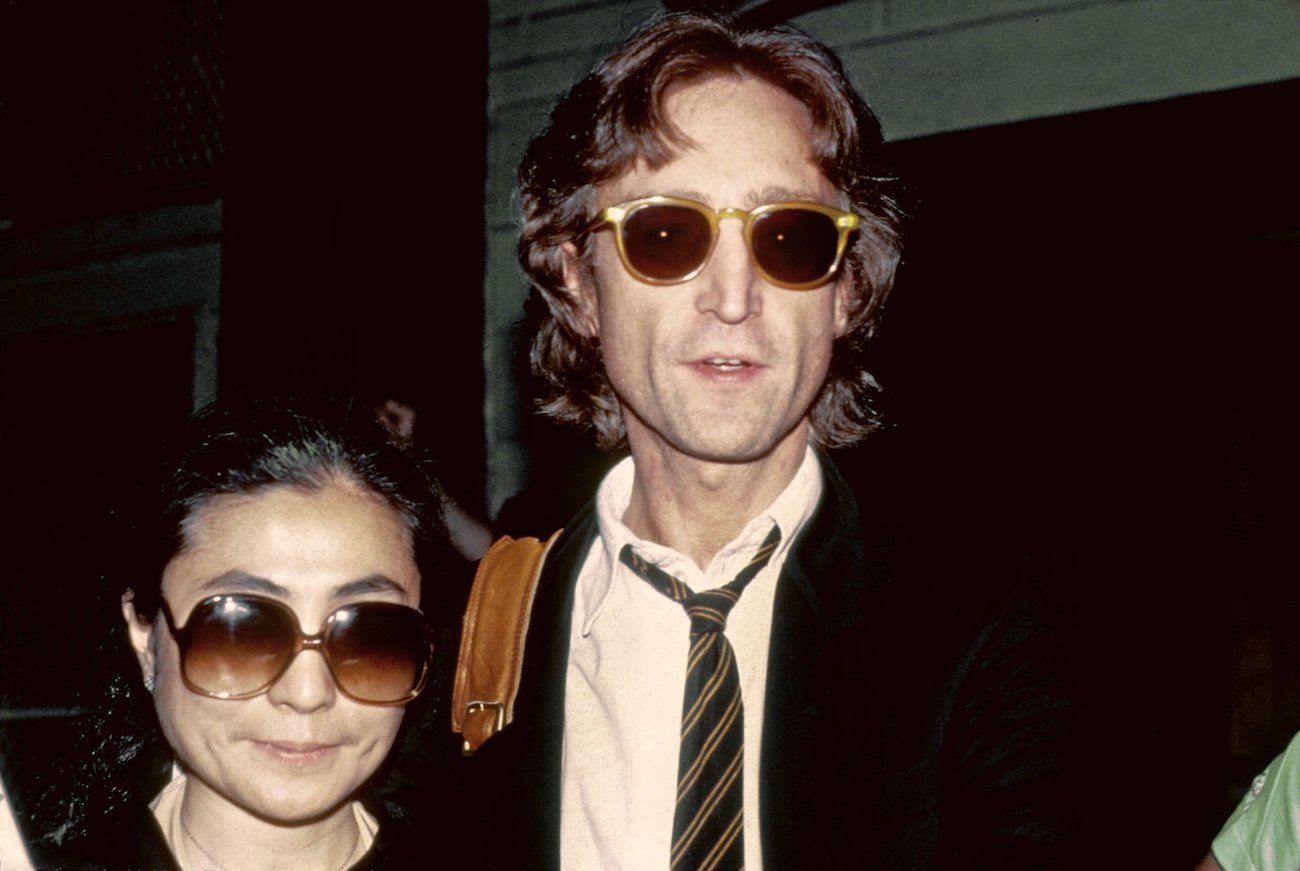 John Lennon's last words to Yoko Ono
The night John died is more than likely the worst night of Yoko's life. When John was shot four times in the back and chest with hollow bullets from Chapman's .38 handgun, Yoko ducked from the noise. She turned around, saw her husband on the ground, and screamed, "John's been shot!"
However, before that horrible moment, John spoke his last words to his wife. While they were in the car heading back to the Dakota from The Record Plant, John and Yoko had one last sweet moment before the chaos.
Yoko opened up about her husband's last words to Desert Island Discs (per Independent) in 2007. "I said, 'Shall we go and have dinner before we go home?' and John said, 'No, let's go home because I want to see Sean before he goes to sleep,'" Yoko said.
When asked if John had said anything after being shot, Yoko muttered, "No." However, some accounts of that night record John yelling, "I'm shot!" By the time Yoko saw her husband on the pavement, all words were probably lost on her as she rushed him to Roosevelt Hospital, where John later died.
Mark David Chapman has changed his reasons for killing John Lennon multiple times
Two months before Dec. 8, Chapman traveled to New York City with the plan of killing John. He decided against it and traveled back home to Hawaii. According to Weird History, Chapman's wife Gloria Hiroko said in a 2018 interview that her husband had come home scared. Chapman told Hiroko that "to make a name for himself, he had planned to kill Lennon." Instead, Chapman said his love for his wife had saved him.
In December, Hiroko was OK with Chapman going back to New York because he'd promised her he was only taking time to rethink his life and his role as an adult and husband. He lied.
Chapman had an alternative kill list, including Paul McCartney, Elizabeth Taylor, and Johnny Carson. The only thing that they had in common was that they were famous. Chapman only chose John out of convenience because it was easy to get to him.
Initially, Chapman said he killed John because he embodied Holden Caulfield from J. D. Salinger's Catcher in the Rye. He felt that John was a phony, the type of people Caulfield hated, and wanted to make a point about the phonies of the world. However, Chapman's story changed in 2014. He said he chose the wrong way for glory and that Jesus had helped him repent. In 2016, it changed again. He shot John because he wanted fame.
John had to lose his life because Chapman wanted to "be known for something." To this day, Chapman says he has nothing personal against John.