John Lennon's 'Lost Weekend' Penthouse Is Now Worth $5.5 Million
John Lennon fans know that he lived in the luxurious apartments of the Dakota in New York City. The beautiful gothic building is where the music legend lived with his wife Yoko Ono and their son Sean. Unfortunately, it's also where John was murdered on Dec. 8, 1980.
However, there were two years of John's life where he didn't live in the Dakota. When the cracks between him and Yoko started to feel more like trenches, John moved out in 1973 and took the couple's assistant, May Pang. The next 18 months, known as John's "Lost Weekend," proved to have periods of intense creativity in between wild outbursts as John embarked on a self-reflective journey. Through it all, John and Pang lived in a luxurious New York City penthouse that now costs a pretty penny.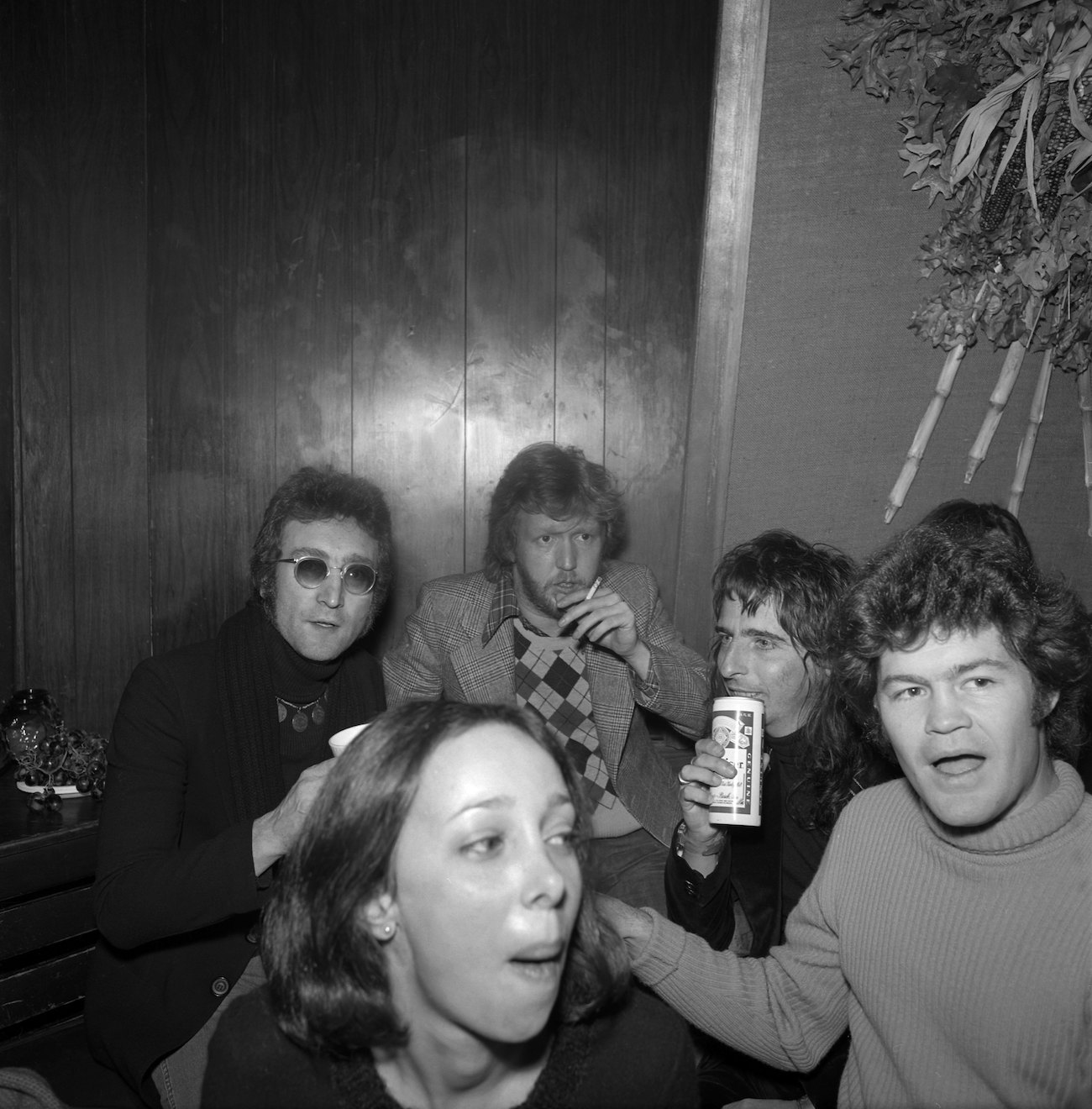 What happened during John Lennon's 'Lost Weekend'?
John and Yoko's relationship entered rocky waters when his 1972 album Some Time in New York City flopped. Fans blamed Yoko, and when she got sick of it, she suggested John leave and take Pang with him. So he did, and John and Pang started an affair. They lived together in Pang's New York apartment and rented a home in LA.
"I was very aware that we were ruining each other's careers and I was hated and John was hated because of me," Yoko told the Telegraph. "I needed a rest. I needed space. Can you imagine every day of getting this vibration from people of hate? You want to get out of that."
While John often went off the rails during the 18 months, he also seemed at his most productive. He completed three albums during "The Lost Weekend," including Mind Games, Walls and Bridges, and Rock 'n' Roll. John also used his time away to repair some of his damaged relationships and formed new collaborations.
He worked with Ringo Starr, his Beatle bandmate, Harry Nilsson, and he made up with Paul McCartney. He worked with Elton John on his first post-Beatles No. 1 hit, "Whatever Gets You Thru the Night," and David Bowie's song "Fame."
Outside the studio, John was making a mess of himself. He was often drunk or stoned and eventually got himself kicked out of the Troubadour one night. Thankfully, before John could do any real damage to himself and others, Yoko welcomed him back after realizing the problem wasn't between them; it was between the couple and the world.
John Lennon lived in an impressive penthouse during 'The Lost Weekend'
When John moved out with Pang, they lived in a luxurious 1920s Manhatten penthouse on East 52nd Street. According to Livingetc, the penthouse, now a renovated home, went on the market in Feb. 2021 for $5.5 million with Brown Harris Stevens.
"The 4,000-square-foot, three-story apartment has five bedrooms and four bathrooms, a modern living room, dining room, and a vast chef's kitchen, whose interior is designed to reflect quintessential French countryside charm and sensibility," Livingetc writes.
The apartment also has other amenities such as a media room, a two-level dressing room with a rotating clothes rack, and a private terrace with views of the East River. From this terrace, John once claimed he saw a UFO.
"Initially designed by the American-Hungarian architect Emery Roth, who is recognized for his Beaux-Arts and Art Deco structures, the exterior of the building showcases the classic charisma towering above the prestigious riverside neighborhood," Livingetc continues. One room has elaborate wooden moldings and a huge chandelier. It's unknown when John sold the apartment and for how much, but it's now worth a lot of money.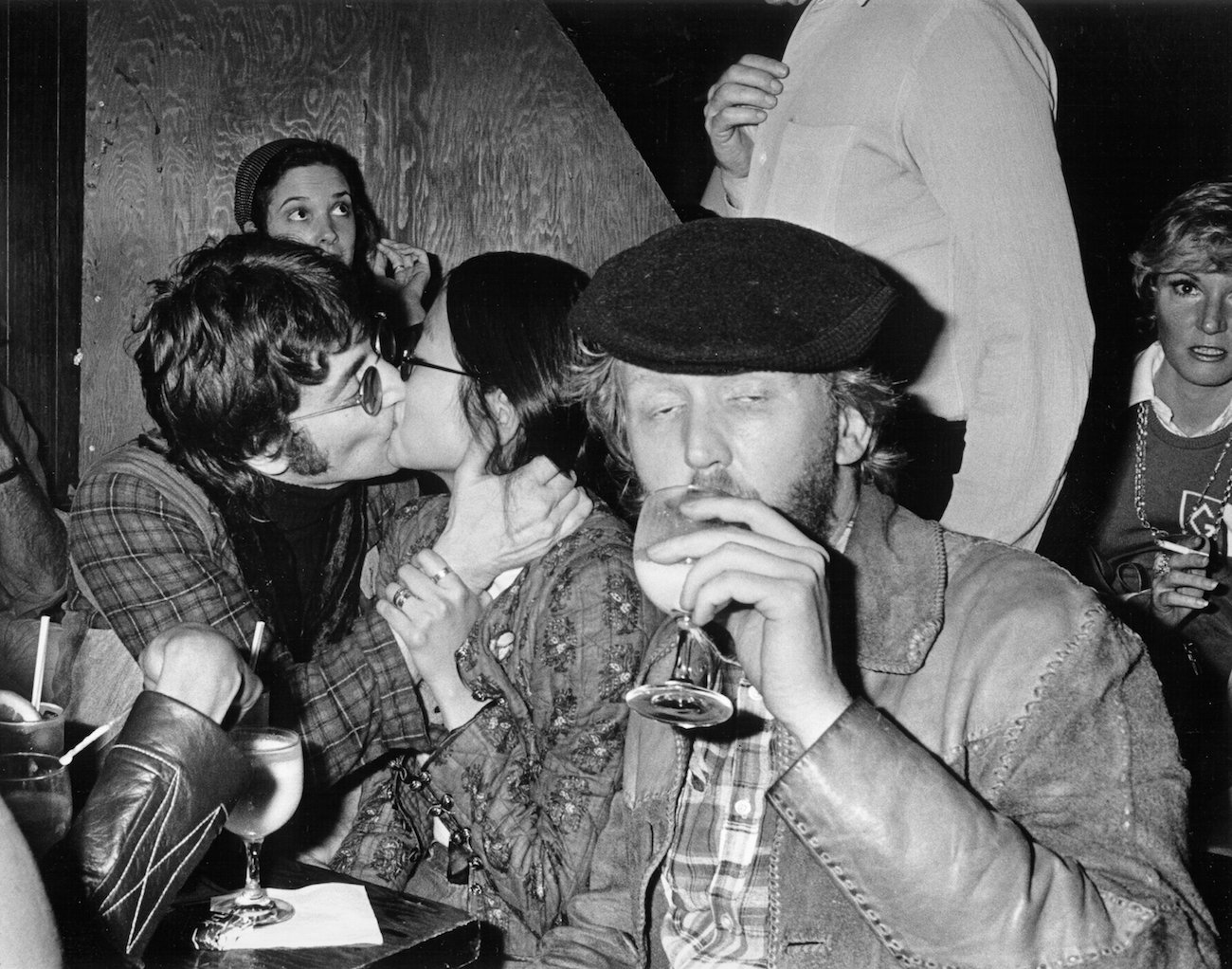 John Lennon returned to the Dakota
In early 1975, John returned to the Dakota and Yoko. There he lived in the seventh-floor apartments (he owned a total of five apartments in the building) until Mark David Chapman gunned him down right in front of the Dakota's gates.
According to the New York Times, he lived amongst other celebrities, having neighbors like Roberta Flack, and brought sushi to the building's October potluck. John and Yoko had their privacy in the building, but sadly Chapman breached that privacy. However, Yoko still resides in the building and lights a candle in the window of the White Room on the anniversary of her husband's death.