John Lennon's Son Julian Said It Was Hard Entering the Music Industry With the Lennon Name
John Lennon's son, Julian, followed in his father's footsteps, but it wasn't easy. Julian had some pretty big shoes to fill, and the music industry and fans expected another John Lennon.
As far as singing went, Julian sounds eerily like his father. However, that's as similar as father and son get. Julian wanted his own career, and it was hard when the music industry wouldn't see him as anything more than John Lennon's son.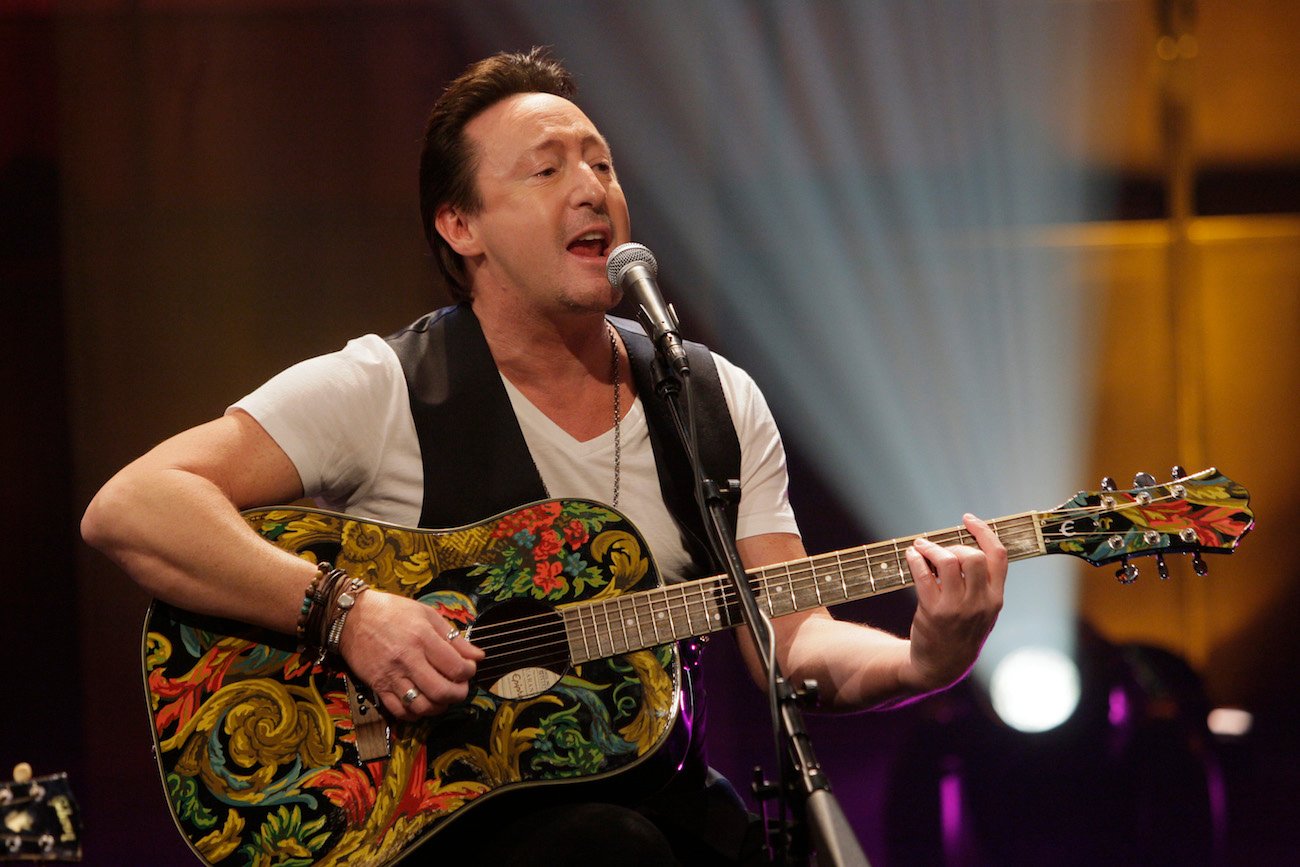 John Lennon's son, Julian, said it was hard entering the music industry with the Lennon name
Julian doesn't know if he was born to make music like his famous father. He told Larry King that he fell in love with acting in school, not music. But he picked up a guitar, and "the rest is history," he said.
His debut album, Valotte, came in 1984. Four other albums followed, but Julian dropped his music career after Photograph Smile in 1998.
At the time of his interview on Larry King Live, it had been 15 years since Julian had entered the recording studio. King asked him about the long hiatus. Julian said it was mostly because he'd never had a great relationship with the music industry.
"I've never had the easiest relationship, I think, with the music industry, the business, or the media, on many many levels," Julian said. "It's just been a tough road. I've been bashed a lot, you know?"
King asked if that was because of his name. Julian replied, "Yeah, it's been, I think, a lot harder than easier than people might think. When people don't take you personally seriously as an artist but just only want to know you because of your father. They want to know you because of your father, and that's it, and that's a tough one to ride."
People saw Julian just as John Lennon's son for most of his life. Even at every new school, they'd introduce him as such. How could he make a name for himself when everyone just wanted to be close to him because of his father?
RELATED: Paul McCartney Said a 'Revisionism' Happened After John Lennon Died Which Put Him Down
Julian left the music industry entirely
When Julian stopped making music, he had no plans of coming back. King asked what he did in his 15-year hiatus, but it wasn't ever a hiatus for him. It was a complete break.
"I got out of the business entirely," Julian said, "because of the relationship I have with the business. I feel let down a lot, and I feel that I do work my heinie off as much as the next man, if not more. My office never closes as far as I'm concerned."
Julian continued to work on various projects outside the music industry, and all of them were just as rewarding. However, the pull to music was strong. He released Everything Changes in 2011.
RELATED: Paul McCartney Still Gets Emotional About His Song to John Lennon, 'Dear Friend'
He returned to music because it 'lives within'
King asked Julian what made him come back to music. It was simple. Julian was never going to be far from music, no matter what his relationship with the music industry was like. He was his father's son, after all, even if the Lennon name hurt his career.
"I just think that music lives within, and I love the process of finding a song that relates to people," Julian said. "That I get goosebumps, you know? For me, writing a song, all three elements of the song, the music, the lyrics, and the melody, all have to have the same intent. All have to have the same emotion for it to be a marriage for me to get goosebumps. I kind of missed it."
Despite having trouble in the business because of his name, John's music hugely influenced Julian's tunes. After everything, though, Julian had a lot of forgiving to do to move on with his music career. It's good Julian got past it all and continued doing what he loves, what his father loved, because it brought them together again.
Having the Lennon name might not have benefited Julian in his career and the media, but it made him the man he is today.
RELATED: George Harrison's Son Said John Lennon's Criticism of 'All Things Must Pass' Was Fake: 'There Might've Been an Oops Moment'