John Mulaney Deserves a Ton of Congratulations — and It Has Nothing to Do With Olivia Munn
Comedian John Mulaney seems to be having an eventful 2021, quietly receiving loads of praise for his From Scratch tour. But now the show has generated more than just buzz about Mulaney's comedic talents. It's also earned him some incredible honors in entertainment.
Of course, Mulaney's already got a lot going on that's worthy of offering congratulations. But it looks like even more are in order, but these seem to have nothing to do with Olivia Munn.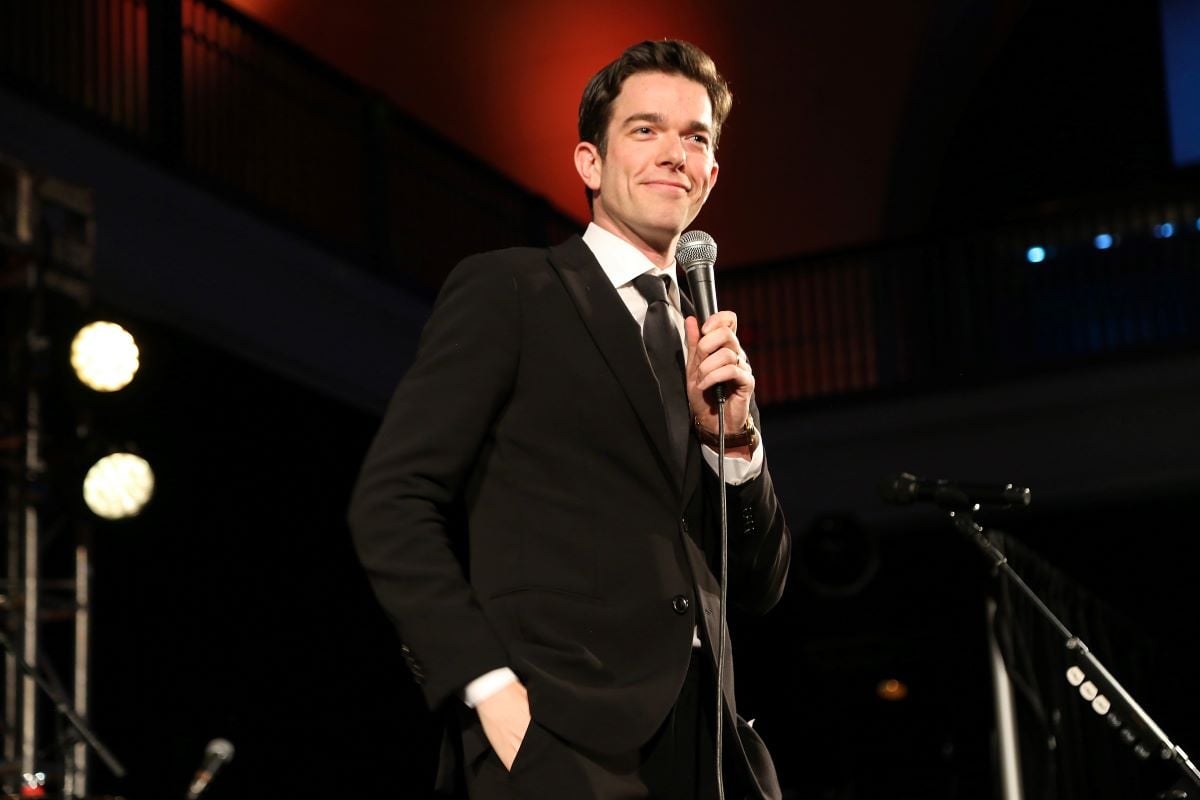 John Mulaney's time in rehab is a focus of his 'From Scratch' material
It's probably good to review what brought Mulaney to this point of praise for those who missed out.
For him, 2021 started with a stay in rehab that ended in February. That was followed by the announcement of his and Anna Marie Tendler's divorce in May. At some point around then, Mulaney started dating Munn. He then announced she's expecting their first child — reportedly due this year, as well.
That sounds like a lot of big change, but Mulaney seemed to hit the ground running with From Scratch. The Etownian, Elizabethtown College's student newspaper, shared a fan review of an Oct. 2021 show in Philadelphia. The writer noted Mulaney was "very much aware of his status in the public eye and does not wish to glamorize any of his mistakes."
The show has frequently been described as a harsh but hilarious interpretation of his addiction relapse, intervention, rehab stay, and early recovery. And while he supposedly hasn't talked about Tendler or Munn directly in the material, he mentioned getting "mixed reviews" on the news he's becoming a father.
Now it looks like Mulaney is getting even more undeniably great news — second to his first baby, of course. While he might sometimes feel as though his fans and a speculative public have turned against him, his latest achievement indicates the people are still with him.  
John Mulaney is nominated for a 2021 People's Choice Award for 'From Scratch'
The rest of 2021 seems like it will be just as eventful as the year started out for Mulaney. Not only is he due to become a father any time now, but he's also nominated for a People's Choice Award for Comedy Act of 2021.
He's notably up against some highly talented competition for the trophy, including Trevor Noah, Ali Wong, and Emmy-winner Bo Burnham.  But it's definitely an honor just to be nominated — so, they all deserve a hand!
Voting for the 2021 People's Choice Awards is open through Nov. 17 and the show will air Dec. 7. Fans can vote for Mulaney or any of their other favorites up until the designated day. But be forewarned: rules apply and an account is required to participate in the fun.  
'From Scratch' seems to be winding down for now
As Munn's due date nears, Mulaney seems to be finishing up with From Scratch — at least for now. Fans hope the special will eventually land on Netflix as the others have, but there doesn't seem to be any official word yet on if and when that will happen.
But it's important to remember: there's no rule that says you had to see the special to vote for Mulaney for a People's Choice Award.