John Mulaney Doesn't Remember His 2020 Appearances on 'Late Night With Seth Meyers'
Ask anyone who watches Saturday Night Live, and they will likely be able to tell you a little about John Mulaney. He has been making people laugh since at least 2008 when he was first noticed for his ability to make simple things funny.
However, it hasn't always been fun and games for Mulaney. He has struggled with alcohol and drug addiction to the point that he doesn't remember everything he did during 2020.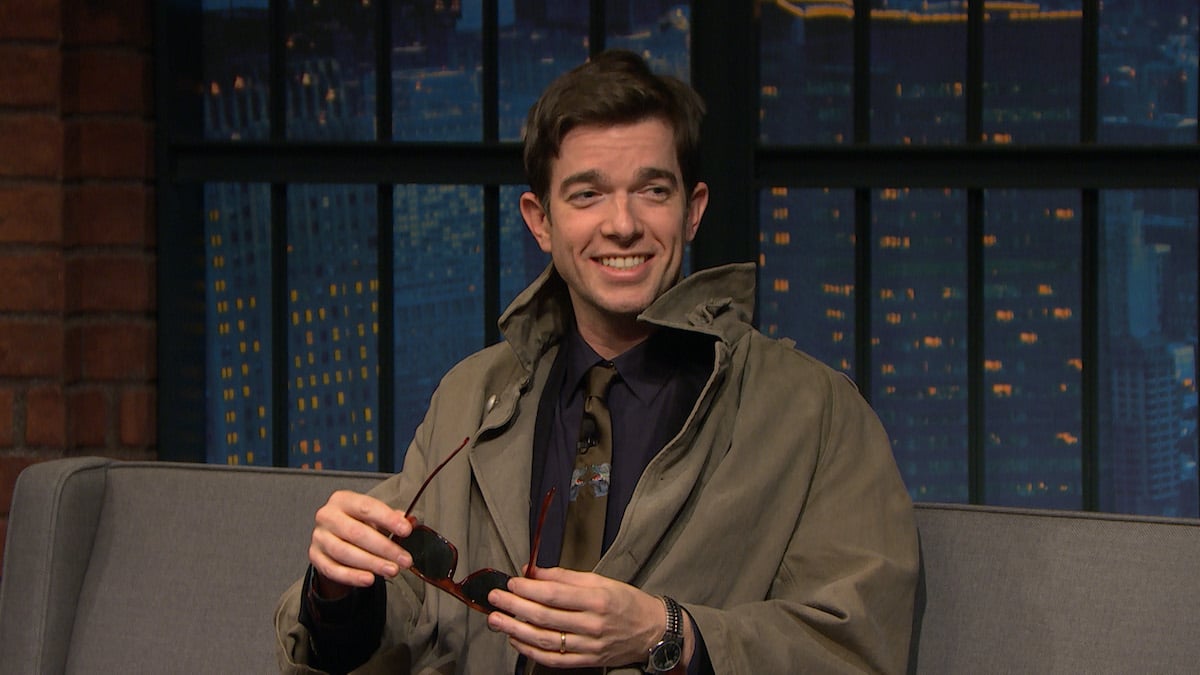 Luckily, those days are behind Mulaney, and he has discovered a new and beautiful life, no drugs included.
Mulaney gets deeply personal in Seth Meyers' interview
The year 2020 was very busy for Mulaney on a personal level, according to his interview with Seth Meyers in early September 2021. The interview itself had a lighthearted, but serious tone as the two talk openly about how Meyers played a part in the intervention that led to Mulaney going to rehab.
Mulaney says that Meyers was the first face he saw and knew that it was an intervention. He also admits that he tried to control the intervention by "being the smartest in the room" and telling everyone, "Before you read your letters, I have a drug problem and I need help."
At the start of the Late Night with Seth Meyers interview, Mulaney says that he has no memory of being on the show in 2020, just that he has been told that he was there. Indeed, it took two separate rehab stays for Mulaney to get control of his drug addiction.
The second stay in rehab lasted two months and ended early this year. When he got out, he left his home with his now ex-wife, Anna Marie Tendler, and changed various other parts of his life.
One of the biggest and most significant changes was reuniting with Olivia Munn, who he had first met at Meyers' wedding to Alexi Ashe in 2015. The two reconnected this past spring and have been happily together ever since.
Mulaney says that his relationship with Munn has been good because she has helped him since she never knew him as "Bambi on crack." He goes on to further confess that he and Munn are expecting a baby.
Meyers and Mulaney: Good friends through it all
The conversation between these two about the intervention gives insight into how close Meyers and Mulaney are. These two first met back in 2008 when Mulaney joined Saturday Night Live, and Meyers was the head writer for the show.
The duo worked together well and performed Weekend Update skits together. They have also worked together outside of Saturday Night Live making "mockumentaries" on the IFC.
In November 2020 the two switched roles and Mulaney became a writer for Late Night with Seth Meyers, proving that these two will always likely be working together in some way.
John Mulaney: Standup comedian and writer
Mulaney is well-known for his work as a stand-up comedian, actor, producer, and writer. He was first discovered while performing on Late Night with Conan O'Brien and soon after was invited to audition for Saturday Night Live. After the interview, he has appeared several times but mostly stayed behind the scenes as a writer.
Despite not being an actual cast member, he has been making people laugh ever since, even good friend Seth Meyers. On Saturday Night Live, we could see him performing, and he has won the Primetime Emmy Award for Outstanding Writing for a Variety Special.
Outside of Saturday Night Live, in 2014, he was on a Fox sitcom called Mulaney.  He has had a musical comedy special, which he worked on in 2019, John Mulaney & the Sack Lunch Bunch, which was released on Netflix.
How to get help: In the U.S., contact the Substance Abuse and Mental Health Services Administration helpline at 1-800-662-4357.