Why Did John Mulaney Say 'Everyone Hates' His Baby With Olivia Munn?
It should first be said that John Mulaney, currently on tour and expecting a baby with actor Olivia Munn, is a comedian. He fills routines with bits of reality, seemingly somewhat embellished for laughs. But a joke he recently made about public perception of his unborn offspring might surprise some fans. Why did he say "everyone hates" his baby?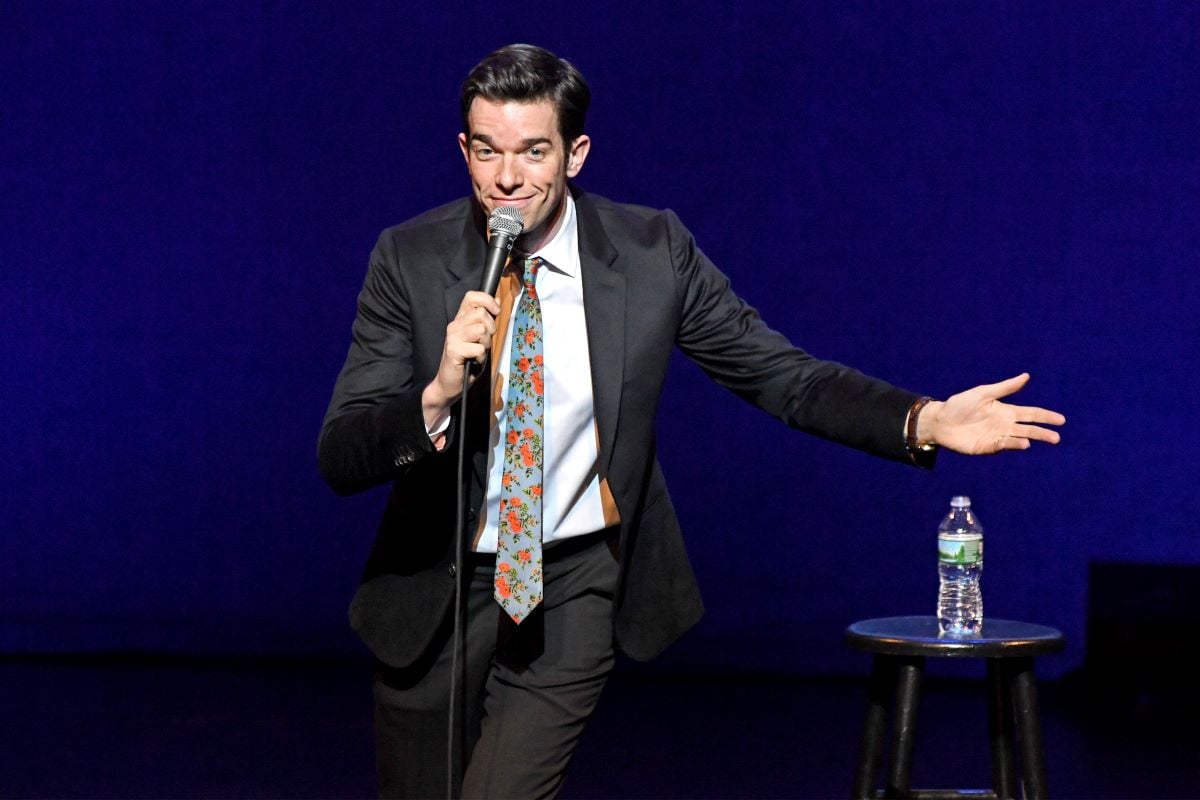 John Mulaney's personal life in 2021
Following completion of a stay in rehab, Mulaney kicked off "From Scratch" in May 2021. The tour opened around the same time reports of his relationship with Munn emerged. This also closely coincided with the announcement of his and Anna Marie Tendler's divorce.
Fans split over their split, and some were much more vocally upset than others were comfortable with. So, a small group started a separate sub-Reddit for people to chat and speculate about Mulaney's personal life. And when he announced Munn's pregnancy in September, that sub-Reddit ignited.
Some fans were full of vitriol for both Mulaney and Munn. Some of them shared cruel opinions on Mulaney's future abilities to be a parent, and he must have caught wind of some judgments.
Now, he seems to have the impression that there is some ill will towards the unborn Mulaney.      
Paste magazine — John Mulaney joked 'everyone hates his baby' during 'From Scratch' show
Rumors of a "From Scratch" joke about public disdain for baby Munnlaney popped up here and there in unofficial places. But a review of "From Scratch" written for Paste magazine confirms the joke is real.
Writer Leila Jordan mentions that Mulaney seems to be reinventing himself and establishing that he's not really a friend to his audiences. At the same time, he's apparently offering a very intimately detailed performance focused on his own addiction and rehab.
"It's hard to avoid referencing the fact that everyone hates his baby (his words), and that he is not exactly the same person audiences knew him as," Jordan writes. They continue by noting he "makes it clear how intensely he is aware that the public has generally turned on him."
Maybe Mulaney perceives dislike towards his baby because of the seemingly intense fan reaction to the announcement. Jordan notes that the comedian references being somewhat tired of having a young fanbase that judges his personal life, so some jokes could be a way of pushing certain types of reactive fans away.
As far as establishing audience boundaries, Jordan concludes that Mulaney is inconsistent and they "just hope he doesn't leave too much of himself on the stage now before he's ready."
Olivia Munn is reportedly due this year
As a couple, Mulaney and Munn surprised many fans. This was, in part, because days after the divorce announcement, People reported the new relationship.
Rumors of a pregnancy started soon after their coupling was revealed. They were seemingly based on information submitted to a celebrity gossip site. The normal addendum with all such blind gossip is "take it with a grain of salt," but this item ended up being true.
And with Munn due this year, again according to People, some fans were upset for Tendler, who said she was heartbroken over the split.
But no matter how the marriage ended and the new relationship came to be, hopefully the alleged hatred towards Mulaney's baby is nothing more than a joke.