John Mulaney Hired a 'Tough' Law Firm for a Faster Divorce to Focus on Baby With Olivia Munn, Sources Say
John Mulaney reportedly "wants to speed things up and get the divorce done" with estranged wife Anna Marie Tendler. Meanwhile, his girlfriend, actor Olivia Munn, is very close to her due date with their first child. Why does Mulaney supposedly want to speed things up now?
Comedian John Mulaney is having his first baby with girlfriend Olivia Munn while waiting for his and Anna Marie Tendler's divorce to process. And according to sources, he hired new representation in hopes of achieving the latter before Munn soon gives birth. Why does Mulaney supposedly want to bring in a "tough" firm months after filing for divorce?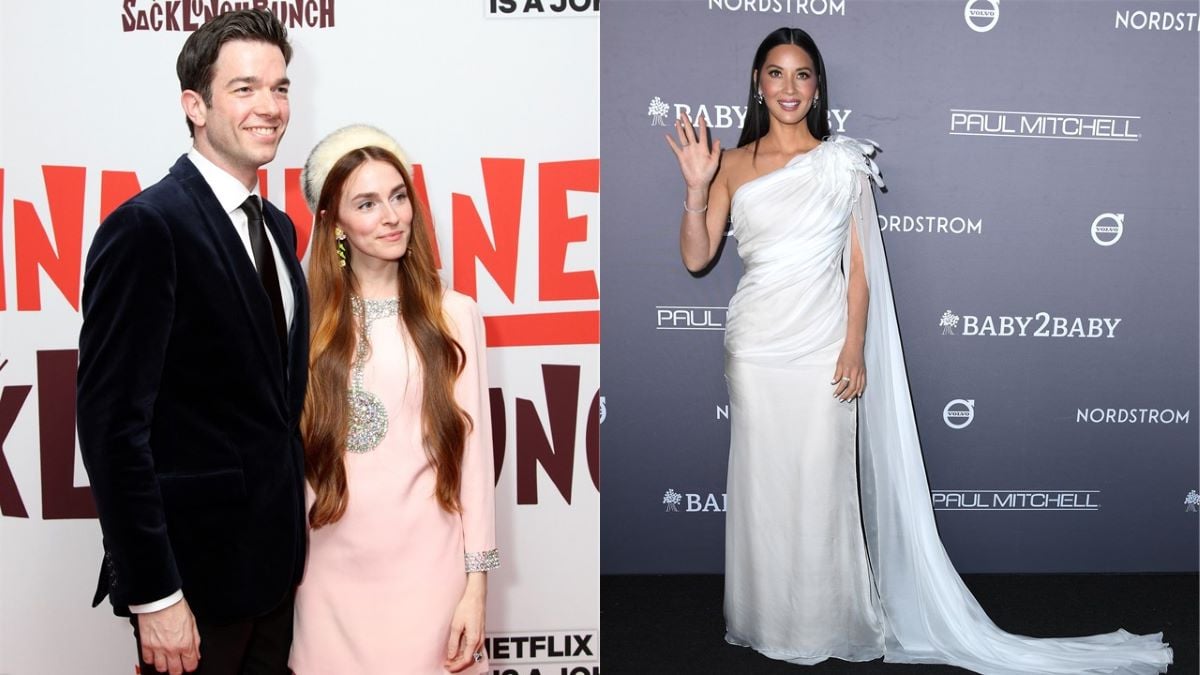 Sources say John Mulaney wants 'divorce done' because he's 'becoming a father'
As reported by Vanity Fair, sources told Page Six that Mulaney recently switched to a hard-hitting law firm. He filed for divorce in July and supposedly made the recent change to move things along. Notably, neither the comedian nor the named law firm confirmed the reports.
But insiders had plenty to say, as usual. "John wants to speed things up and get the divorce done," according to one Page Six source quoted in Vanity Fair. "He's becoming a father, so he switched to a new law firm with a reputation of being tough and efficient."
Of course, there is speculation that Mulaney would like to marry Munn sooner than later considering the fast trajectory of their relationship. At the same time, there are rumors that the expecting couple is more off than on, but Munn refuted those. They seem to be keeping a lot of aspects of their relationship private despite public curiosity.
Anna Marie Tendler was 'heartbroken' by John Mulaney's decision to end their marriage
Mulaney and Tendler publicly confirmed their divorce in May 2021, nearly seven years after they married in 2014. The comedian's team responded with a brief statement confirming the marriage was over and he wouldn't really be saying anything else about it. But Tendler was more up front about her pain.
"I am heartbroken that John has decided to end our marriage. I wish him support and success as he continues his recovery," she told Page Six. Her art also seems to reflect some of what she might have been going through in the end of her marriage — "loss, anger, and powerlessness." 
A source claimed Mulaney asked Tendler for a divorce in February 2021, but he said on Late Night With Seth Meyers in September that he moved out of their home in October 2020. He seemed to be indicating that was his personal mark for the end of his marriage. Notably, the seemingly innocent comment created a wider margin between that event and conception with Munn sometime early in 2021; at least, as far as some perceptions were concerned.
Reports of Olivia Munn and John Mulaney's relationship came three days after news of his divorce  
Sometimes these things just work out weird in the press, but an uncountable number of Mulaney's fans were surprised when reports of a new relationship with Munn followed news of his divorce by only three days. And when gossip site DeuxMoi leaked a video and anonymous submissions claiming Munn was pregnant shortly after the relationship was confirmed, some bystanders melted all the way down.
Others were just in a state of absolute disbelief at the time. "I'm still taking Olivia Munn pregnancy gossip with a heaping pile of salt but it would be WILD if that turned out to be true," one Redditor wrote in July. And now here we are.