John Mulaney Offers to 'Get Into It' With Fans in 'From Scratch' Tour Video
After the birth of his first child at the end of what seemed like an exciting 2021, John Mulaney will continue his From Scratch tour in March 2022. And a video he shared with fans on Twitter shows him priming a previous show's audience for him to "get into it."
So, what does it seem fans can expect the comedian to get into with his new material?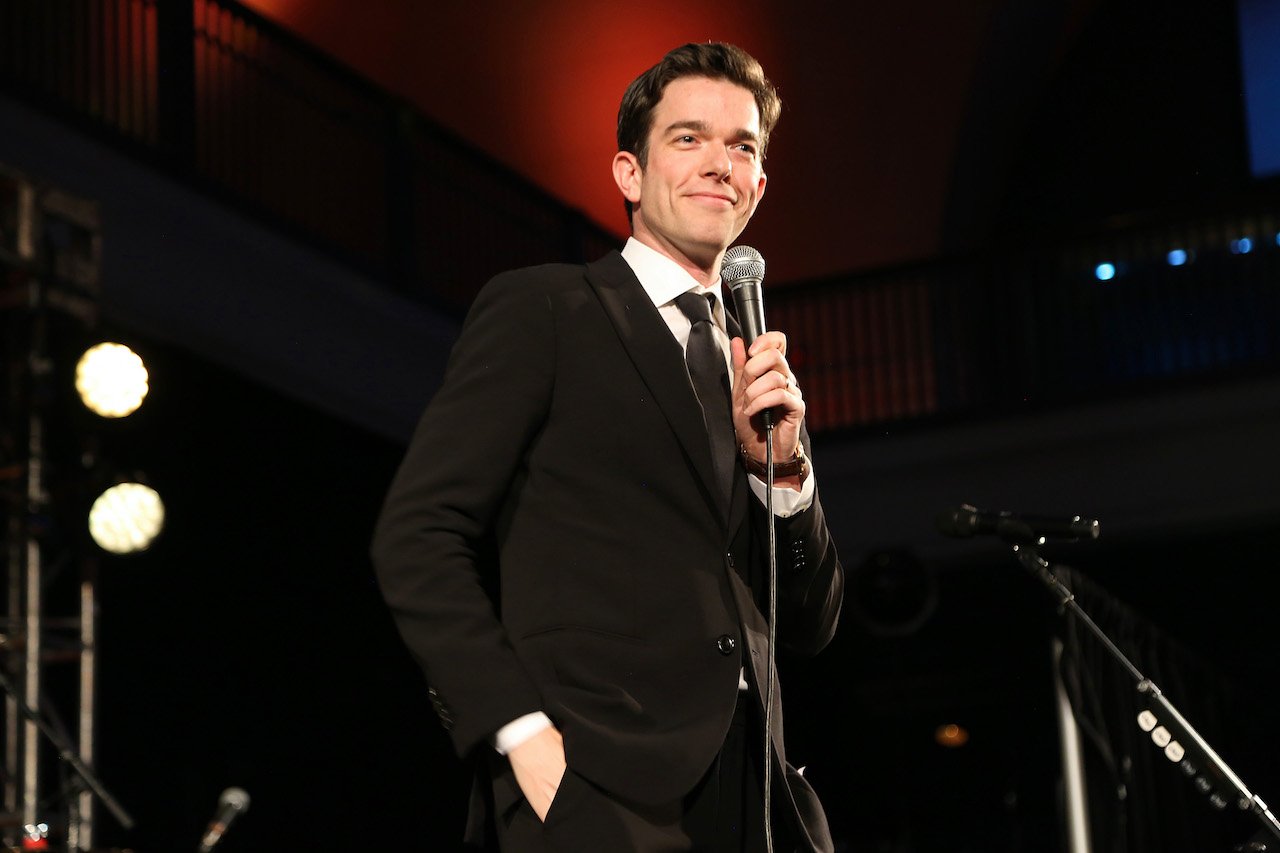 John Mulaney 'From Scratch' in 2021
From Scratch reviews note that a lot of the material from 2021 was focused on Mulaney's addiction relapse and intervention. Following those events, he went to rehab and completed his stay in February 2021 to much public applause.
But some fans' attitudes began to change in May when he and wife, Anna Marie Tendler, announced their divorce. She shared her sadness with the public and said the split was his choice. Very close to the same time, reports claimed that Mulaney was "taking things slow" in a new relationship with actor, Olivia Munn.
In the midst of all that, Mulaney also kicked off From Scratch. Then, in September 2021, he announced the impending arrival of his first child with Munn. Furthermore, he disclosed that he left the home he shared with Tendler in October 2020.
For much of 2021, Mulaney was traveling the U.S. with From Scratch. But around the time Munn had their baby in November, he put the tour on pause.
John Mulaney returns to 'From Scratch' in Wilkes-Barre, Pa. in March 2022
From Scratch reviews from 2021 noted Mulaney seemed aware and irritated that some commenters disapproved of the turns of events in his life. According to one Paste writer, he turned that agitation into jokes, like "everyone hates his baby."
But now that his son, Malcolm, is frequently adored by fans on Instagram, Mulaney is preparing to head back out on the road. And some longtime admirers wonder what to expect from the seemingly happy new dad.
A new tour video Mulaney shared on Twitter might help fans prepare themselves ever so slightly for From Scratch in 2022. The clip opens with him on stage in his signature style, letting out a long sigh before he suggests, "Alright, let's get into it. Here's what happened."
The rest of the feel-good video isn't too revealing but it is a good tease leading up to the new tour dates, which can be found on Mulaney's social media. The first new show is on March 11, 2022 in Wilkes-Barre, Pa.
John Mulaney is heading back to 'Saturday Night Live'
Before he relaunches his tour, Mulaney is heading back to host Saturday Night Live on Feb. 26, 2022. Not only was he previously a writer for SNL, this will mark his fifth time hosting. And in terms of SNL hosts, five times is a big deal.
So, fans can catch Mulaney's monologue for a preview of his new material before joining him for From Scratch.