John Mulaney Promises to Name One of His Kids After Seth Meyers, but Here's Why That's Unlikely to Happen
In the world of Hollywood, gossip runs rampant, and no one is immune. Comedian John Mulaney has learned this firsthand as his private troubles have overtaken tabloids and gossip sites. Over the past year, Mulaney's struggle with sobriety and his marital woes came to light. Luckily, today he is sober thanks to an intervention set up by his friends and family. In a revealing interview with Seth Meyers, John Mulaney thanked his friend for intervening — and even promised to name his kid after him.
Mulaney went through a rehab and a divorce in recent years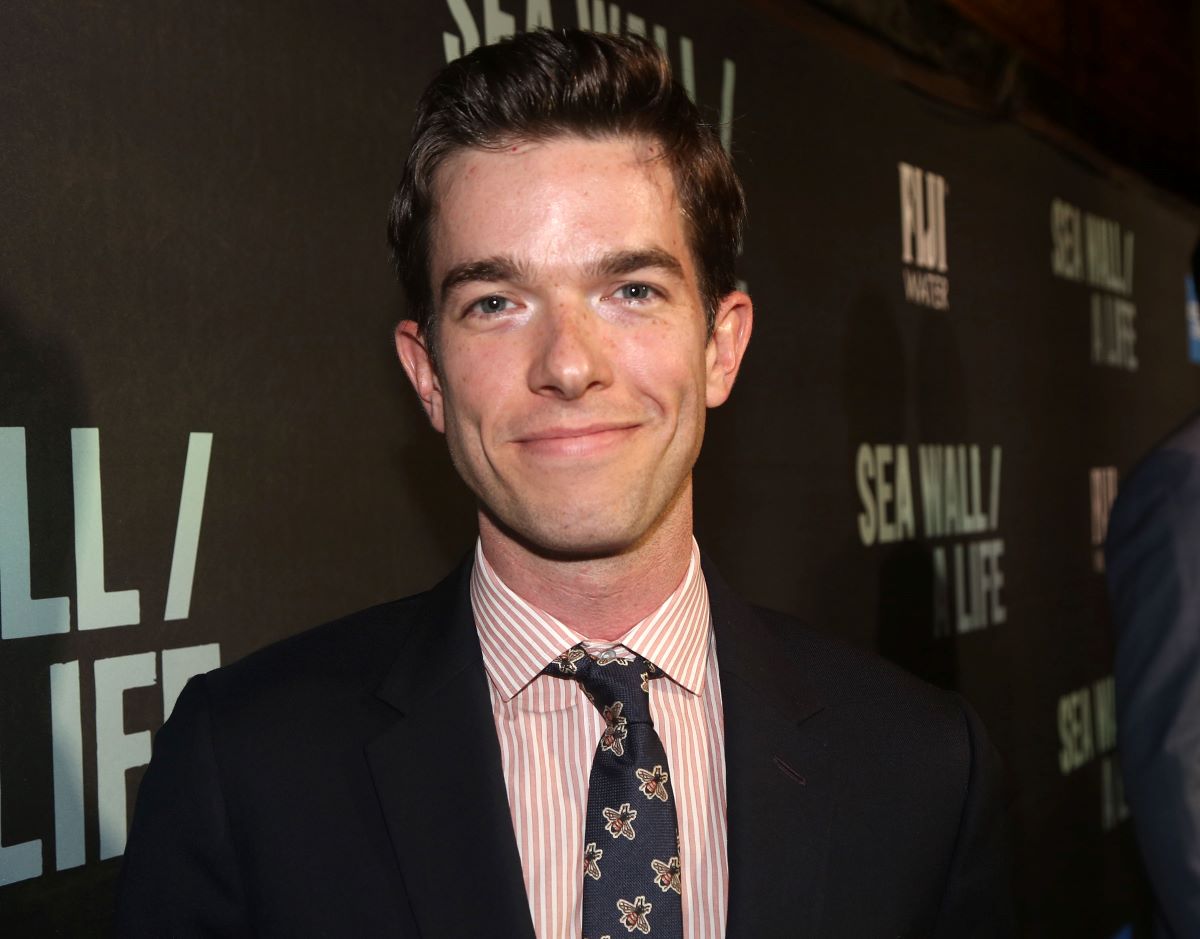 Although Mulaney's sobriety is only recently under the public microscope, he revealed that he has struggled with substances since he was a teenager. As a young teen, the comedian began drinking and mixing prescription pills. After a decade, he sobered up on his own. Unfortunately, he relapsed in 2020.
In late 2020, Mulaney appeared on Late Night with Seth Meyers to participate in a segment called "Royal Watch: News from the Real-Life' Crown." During the bit, Mulaney harshly analyzed the royal family while wearing dark sunglasses and a trench coat. His appearance and behavior on the show sparked concern and speculation concerning Mulaney's mental health and sobriety.
Shortly after, Meyers and other loved ones staged an intervention for Mulaney, and he entered rehab. The comedian successfully completed rehabilitation, but his marriage did not survive. Mulaney and his wife of seven years, Anna Marie Tendler, divorced. Although Tendler never publicly spoke on the divorce, she gave insight into her feelings through art and Instagram.
John Mulaney told Seth Meyers he would name his kid after him
Fans of Mulaney valued his family man persona. He often included stories involving his wife in his standup shows, including jokes about her walking their English bulldog in a stroller. The divorce encouraged gossip already stirring due to his sobriety.
Then an even bigger bombshell dropped; Mulaney was in a new relationship with actress Olivia Munn. The couple initially met at Meyers' wedding but grew closer as Mulaney struggled through rehab. Rumors swirled that not only were the duo a pair, but Munn was expecting a child.
Recently, Meyers invited Mulaney on his late-night show again, so the comedian could clear the air. Mulaney opened up to Meyers and viewers concerning his struggles with sobriety, the intervention, and his new relationship. He confirmed that he and Munn are a couple, and that they are expecting a child.
After revealing that he was becoming a father, Mulaney and Meyers bantered about what it would be like to meet them. The conversation could have been misconstrued to imply that there was more than one baby, but Mulaney cleared that up, saying, "Yeah. And we're saying they because it's triplets. It's not really. But if it was triplets, could we name the ugliest one Seth?"
Of course, since Munn and Mulaney are only expecting one child, there is not much likelihood of them naming a child after Meyers at this time.
Mulaney has returned to stand-up comedy
While navigating a new relationship and impending parenthood is a lot for anyone, that hasn't stopped Mulaney from returning to work. Along with his appearance on Late Night with Seth Meyers, Mulaney has also returned to comedy and again became active on social media.
Mulaney also has started touring again with a new show titled John Mulaney: From Scratch. With the new show, Mulaney hopes to go back to his comedic roots and start from the beginning, and fans are eager to attend. According to azcentral, the performances are being kept top secret. Attendees even have to go without their phones, keeping them sealed in pouches during the show.
RELATED: John Mulaney's Dog Petunia's Instagram Is the Cutest Slice of Comedy