John Mulaney's Return to Comedy 'From Scratch' Could Give Fans a Peek Inside His Pandemic Life
John Mulaney's new show 'John Mulaney: From Scratch' sold out in minutes after the comedian posted five dates in May.
John Mulaney's standup is usually art imitating the comedian's life, which is why fans attending his first show, post-rehab are in for a once-in-a-lifetime experience.
Mulaney's shows have always flicked at and reflected on his life. From New in Town and The Comeback Kid to Kid Gorgeous, Mulaney's standup takes the temperature of what was going on with the comedian at the time and a comedic peek into life from Mulaney's perspective.
Known for turning autobiographical dark scenarios into comedy gold, Mulaney springboards (sometimes) off of a depressing scenario to build his shows. For instance, The Comeback Kid was his return to the stage after his sitcom Mulaney flopped. Yes, John Mulaney starred in a Seinfeld-Esque short-lived comedy that delivered punchlines that did not match his usual sharpness. But when he returned to the road, The Comeback Kid became a vehicle for Mulaney to joke about the sitcom. But he tied the entire show together with his iconic Bill Clinton show stopper. The Comeback Kid was nominated for an Emmy.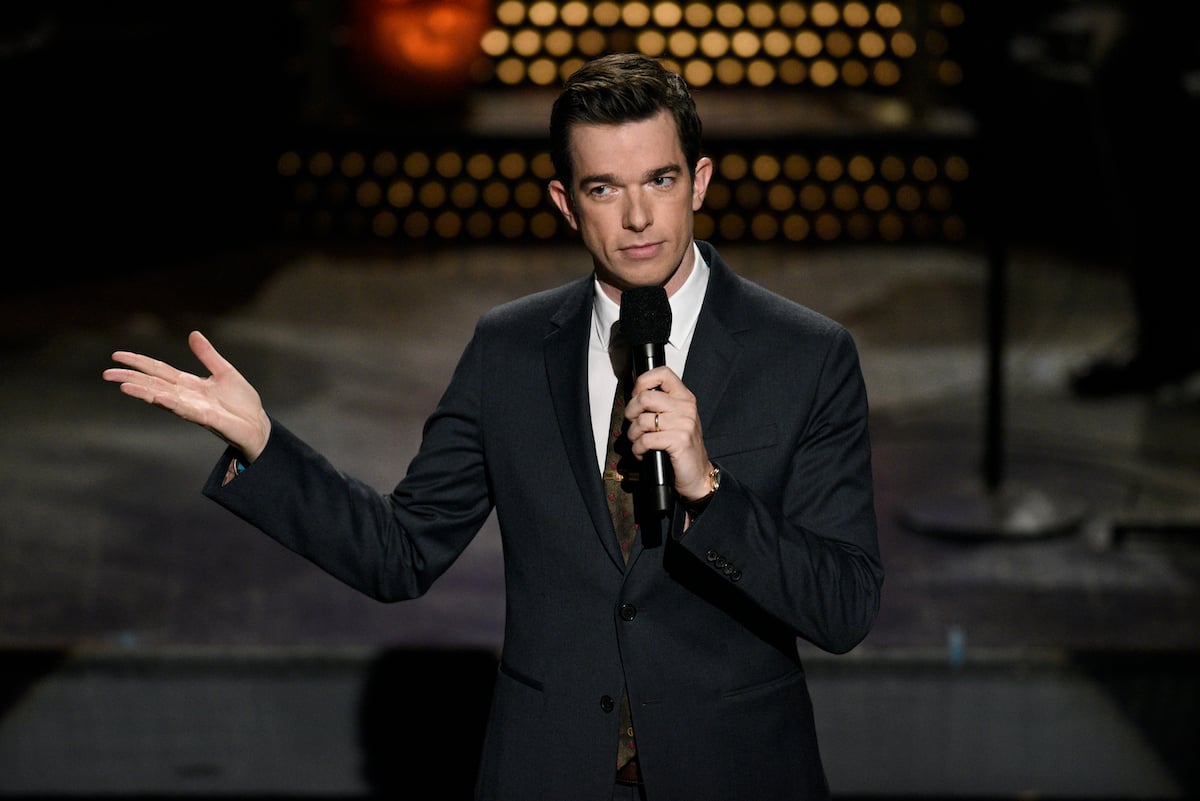 John Mulaney masterfully pokes fun at what makes us (and him) uncomfortable
His new show From Scratch marks Mulaney's 2021 return to the stage after he completed a 60-day drug and alcohol program in Feb. Love for the comedian is so intense the five-day dates sold out in minutes.
He's been extremely open when it came to discussing his relationship with drugs and alcohol. Mulaney said he started drinking as a teen to combat his feelings of awkwardness. "I drank for attention," he told Esquire in 2019. Adding, "I was really outgoing, and then at twelve, I wasn't. I didn't know how to act. And then I was drinking, and I was hilarious again."
He wove encounters with drinking into his standup. Mulaney recounted being at a party where his friends pondered if a mysterious bottle contained alcohol or perfume. He drunkenly downed the liquid proclaiming it to be perfume. Then he blacked out.
But Mulaney's observational comedy extends far beyond substance abuse. He mused about marriage, house hunting, New York City, touring, plus his childhood stories provide endless comedy currency.
John Mulaney fans know they are in for a groundbreaking moment
Mulaney fans who are lucky enough to attend his first show know they are in for one of the best shows in months. Mulaney will likely offer his comedic spin to the pent-up feelings he experienced during the pandemic – something everyone can relate to.
Like most people, Mulaney struggled with quarantine. "During quarantine, I was like, 'Why am I going totally crazy?'" Mulaney said on Jimmy Kimmel Live. "And, like, why I am telling my own wife my accomplishments? You know, like, 'I had a Comedy Central Presents when I was 23 years old!'"
His psychiatrist pointed out that he needed the structure that comes from working. "She said to me without external structure I don't have any confidence in you thriving," he said. "And she would know because I told her everything about my brain."