John Mulaney Returns to Stand up Comedy, Drive-In Style
After a significant forced hiatus thanks to the pandemic, comedian John Mulaney returns to the stage, drive-in style.
Mulaney and comedian Mike Birbiglia will perform two sold-out shows on August 23 at the Monmouth Park Racetrack in Oceanport, New Jersey. The show, called "Working it Outside" marks the return of the comedian's first time back on stage after the pandemic knee-capped his ongoing tour.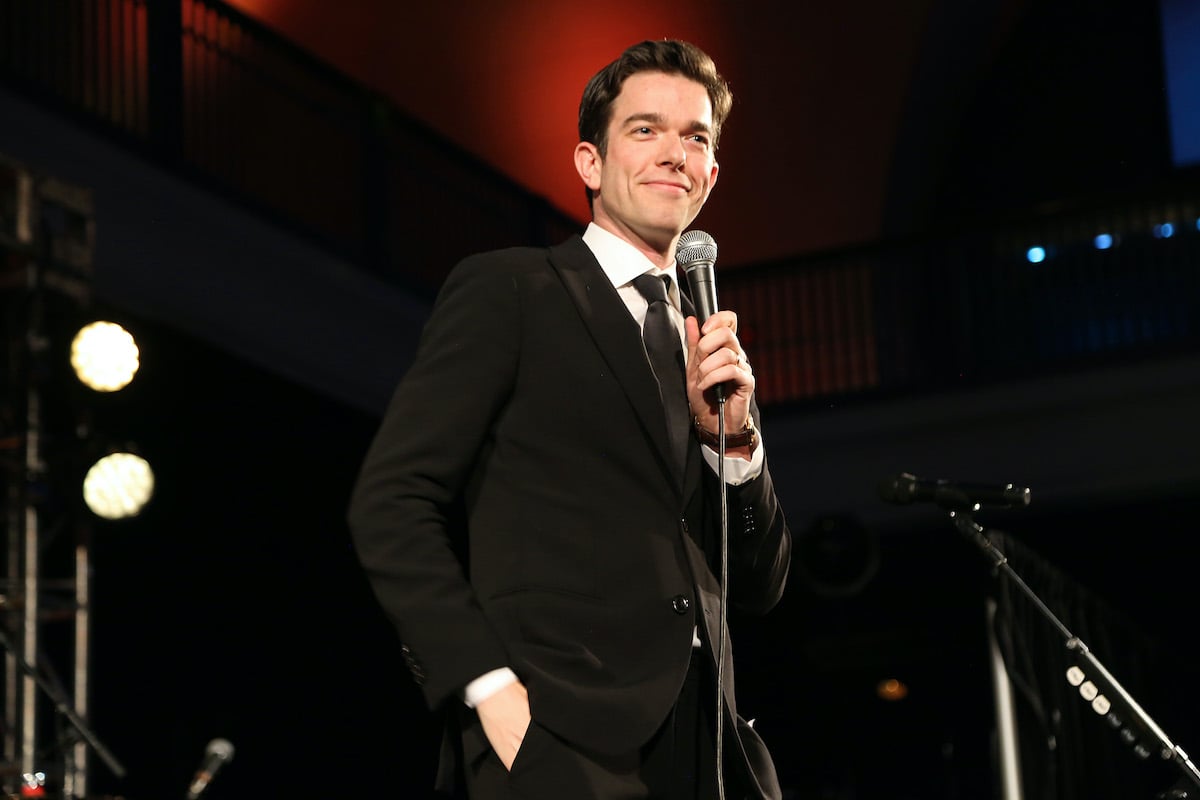 Mulaney was still trying to revisit cities he had to previously reschedule. He rescheduled a September 2019 Toronto date several times, sometimes due to weather. In one instance he rescheduled the February date to host Saturday Night Live. But the pandemic hit. A fan wondered if Toronto would ever get to see Mulaney live on the stage.
"When's the Toronto show that's been postponed 4 times being rescheduled for?" a fan tweeted in April. Mulaney responded, "After the pandemic." And here we are.
This comedy show will look a little different
The show will be unlike any other show Mulaney has performed in the past. While his signature style will likely be on display, the audience will look very different. For instance, they will be laughing from "socially distanced" tables in a vast, outdoor area.
"Table seated supper club style, socially distanced live entertainment venue offering food and beverage service provided by the renowned Blue Grotto," according to Ticketmaster. Tables are six feet apart and 12 feet from the performers. Attendees must wear a mask when not at their table.
Ticketmaster added that dancing and bringing lawn chairs are not permitted.
Concert goers are going to see more socially distanced shows
The live show industry took a tremendous hit as the pandemic journeyed into the summer season. Most music festivals were canceled until 2021. Fans thought any live events would be just another casualty of 2020.
But musicians and live performers began to figure out how to still bring their art to the masses, just safely. The U.K. hosted the first socially distanced show that is seemingly similar to what Mulaney and Birbiglia are offering. U.K. pop-up venue, the Virgin Money Unity Arena recently offered a show to 2,500 fans.
Small groups of people were permitted per socially distanced pod. Event organizers ensured safety by keeping people distanced the minute they arrived, CNN reports.
"We are delighted to play a part in bringing back live music events as we start to emerge from lockdown," Helen Page from Virgin Money said.
"This feels like a unique opportunity to celebrate music and all the wonderful emotions that come with experiencing it live alongside other music fans," she added.
In addition to live acts, the drive-in is making a resurgence in the movie world. Walmart announced it plans to convert parking lots into drive-in theaters with many locations running films through mid-October.