John Mulaney Trends on Twitter Because Fans Really Miss Him
John Mulaney's fans took to Twitter recently to express how much they miss the comedian.
Mulaney last appeared on Late Night with Seth Meyers before checking into rehab for cocaine and alcohol addiction in Dec. He left rehab in Feb. after completing treatment and remained out of the public eye. And while fans understand he's healing and recovering, they can't help but miss his signature wit and observant humor.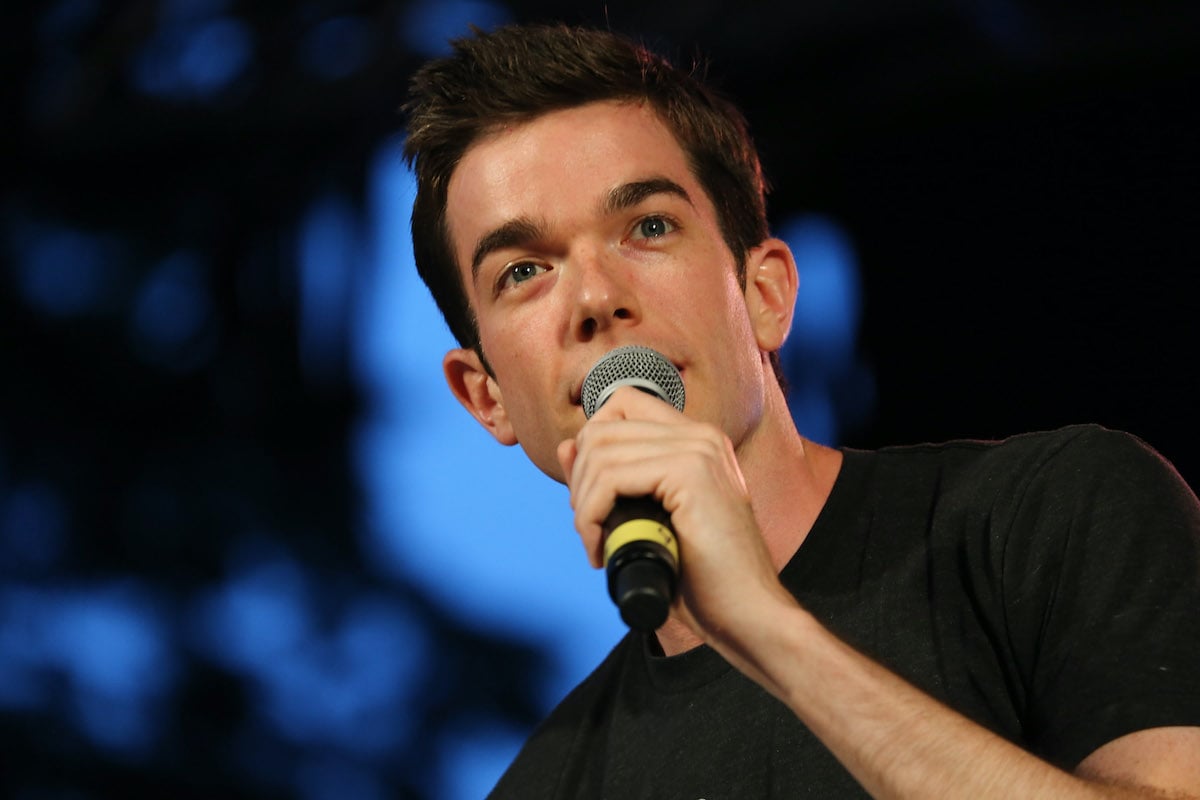 Fans send well wishes to John Mulaney
Mulaney suddenly started trending on Twitter and many fans hoped perhaps he gave an update or an interview. But instead, it was a flood of fans just expressing how much they missed him. "Woke up to see john Mulaney trending so thought i should say that i love him and hope he's doing ok," one fan wrote.
"Because seeing john mulaney trending and everyone saying they miss him is making me so happy, i hope you're doing okay and that you're surrounded by your loved ones my man," another fan tweeted.
One of the children who appeared in John Mulaney and the Sack Lunch Bunch shared a photo with the comedian, "Since he is trending, here I am with my buddy @mulaney. I really hope he is feeling better!!"
A few people also shared a hilarious TikTok of someone doing his best Mulaney voice-over from the horror film Hereditary.
John Mulaney recently took a job with Seth Meyers
Mulaney openly discussed his relationship with drugs and alcohol in both his standup and in interviews. He described getting blackout drunk in an earlier standup, where his friends dared him to drink a mysterious substance that turned out to be perfume.
He revealed to Esquire in 2019 that his excessive drinking began in his teens and spilled over into his twenties. Sharing that "alcohol is addictive."
"I drank for attention," he said. Adding, "I was really outgoing, and then at twelve, I wasn't. I didn't know how to act. And then I was drinking, and I was hilarious again." He tried marijuana, but it didn't do it for him. "I never liked smoking pot. Then I tried cocaine, and I loved it. I wasn't a good athlete, so maybe it was some young male thing of 'This is the physical feat I can do. Three Vicodin and a tequila and I'm still standing. Who's the athlete now?'" 
And while Mulaney maintained his sobriety, the pandemic likely made it harder to remain that way. In Oct. He shared on Jimmy Kimmel Live that he took a job working on Seth Meyers' show because he was going "totally crazy."
"During quarantine, I was like, 'Why am I going totally crazy?'" Mulaney told Kimmel. "And, like, why I am telling my own wife my accomplishments? You know, like, 'I had a Comedy Central Presents when I was 23 years old!'" His psychiatrist pointed out that he needed the structure that comes from working. "She said to me without external structure I don't have any confidence in you thriving," he said. "And she would know because I told her everything about my brain."
Mulaney continues to recover after leaving rehab. A source told Page Six in Feb. he's doing well but not ready to return to work.