Why Does John Mulaney Wear a Suit to Perform Stand-Up Comedy?
Comedian John Mulaney is known for wearing suits to perform his stand-up. But does he do it for the reasons fans think he does?
Audiences know comedian John Mulaney for wearing a suit during his stand-up performances. Some fans think he does it as a nod to icons of the past. Others suspect it's to help present a clean image.
But Mulaney explained why he wears suits, and those guesses aren't it. What simple reason did he give for choosing his signature on-stage fashion?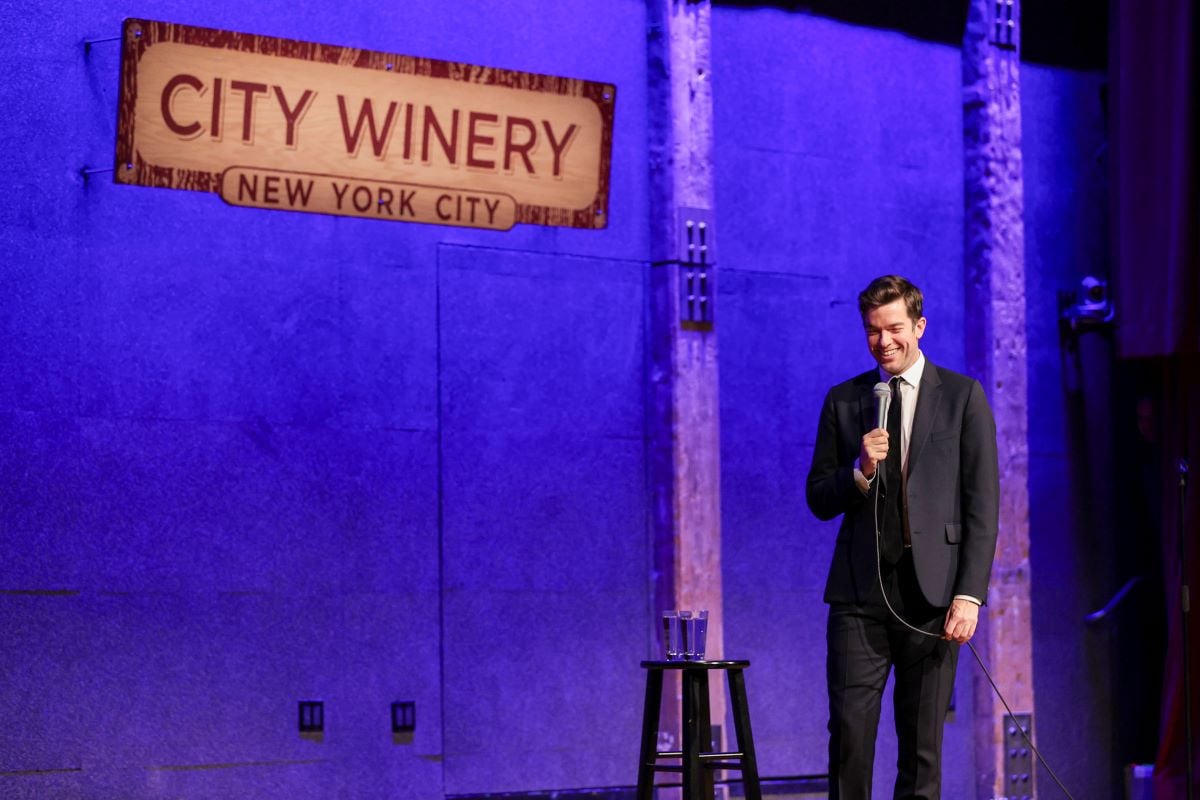 John Mulaney: 'The only reason I have a microphone is because I'm the most nicely dressed.'
While talking to The Ringer in 2018, Mulaney talked about his on-stage fashion choices. He revealed he started wearing a suit as a way of distinguishing himself from the people watching him.
"I did a show at the Laughing Skull in Atlanta, and I was dressed the same as everyone in the audience. And I was, like, 24," the former Saturday Night Live writer explained. "I was like, well, there's no reason I should have a microphone versus everyone else."
"So after that, I started wearing a suit just because it was funny," he shared. "The only reason I have a microphone is because I'm the most nicely dressed."
The Ringer also noted how he likened wearing suits to having a school uniform and seemed to appreciate having a standard in place for his work outfit.
Whether intentional or not, the aesthetic arguably complements hilarious descriptions of a Catholic upbringing. At the same time, it also provides a funny contrast when he's impersonating celebrities like Mick Jagger.
Johnny Carson's possible influence on John Mulaney
According to Newsweek, when Mulaney was in junior high, he would take a bus to visit Chicago's Museum of Broadcast Communications to watch old shows, including The Tonight Show Starring Johnny Carson.
Whether or not host Johnny Carson's early fashion choices inspired Mulaney, his comedy and career seemingly did in some part. And if comparing Mulaney to a young Carson — specifically from the latter's early days on The Ed Sullivan Show — there are a few notable visual similarities. Specifically, their preference for the clean-cut look of a suit and tie.
But while suits were common fashion in the '50s when Carson was first breaking into the spotlight of fame, the choice is something that now sets Mulaney apart.
The return of John Mulaney's suit
When Mulaney initially returned to the stage for From Scratch in 2021, he wasn't wearing a suit. Following a press period that seemed like a rollercoaster for the comedian, he chose to hit the stage looking relatively casual. He was wearing jeans and sneakers for his first post-rehab performance, as reported by Vulture.
Fans wondered if it represented a new look to go along with the From Scratch theme of his tour, but he eventually brought the suit back for a return of its own. And, of course, his observers discussed it on Reddit. In a subreddit which encourages talk of his personal life and choices, one user asked, "What's the point of the suit now?"
Some fans seemed to feel he was wearing a disguise, of sorts, due to rumors around his marriage, divorce, and the timing of his new relationship. But it seems Mulaney's reasoning really wasn't about presenting himself in a certain way to the audience, except to possibly distinguish that he's the person they are there to see.
RELATED: Fans Can't Stand That John Mulaney Isn't Innocent, but He Never Claimed to Be