John Mulaney's Post-Rehab Shows Are Sold Out; Here's Where to Stream His Comedy Specials
Find out where to stream John Mulaney comedy specials and appearances on 'Saturday Night Live.'
Last year, John Mulaney stepped out of the spotlight and into rehab. Now, the comedian is back with five in-person shows. Unfortunately, fans can no longer get tickets. Find out where to stream Mulaney's comedy specials instead.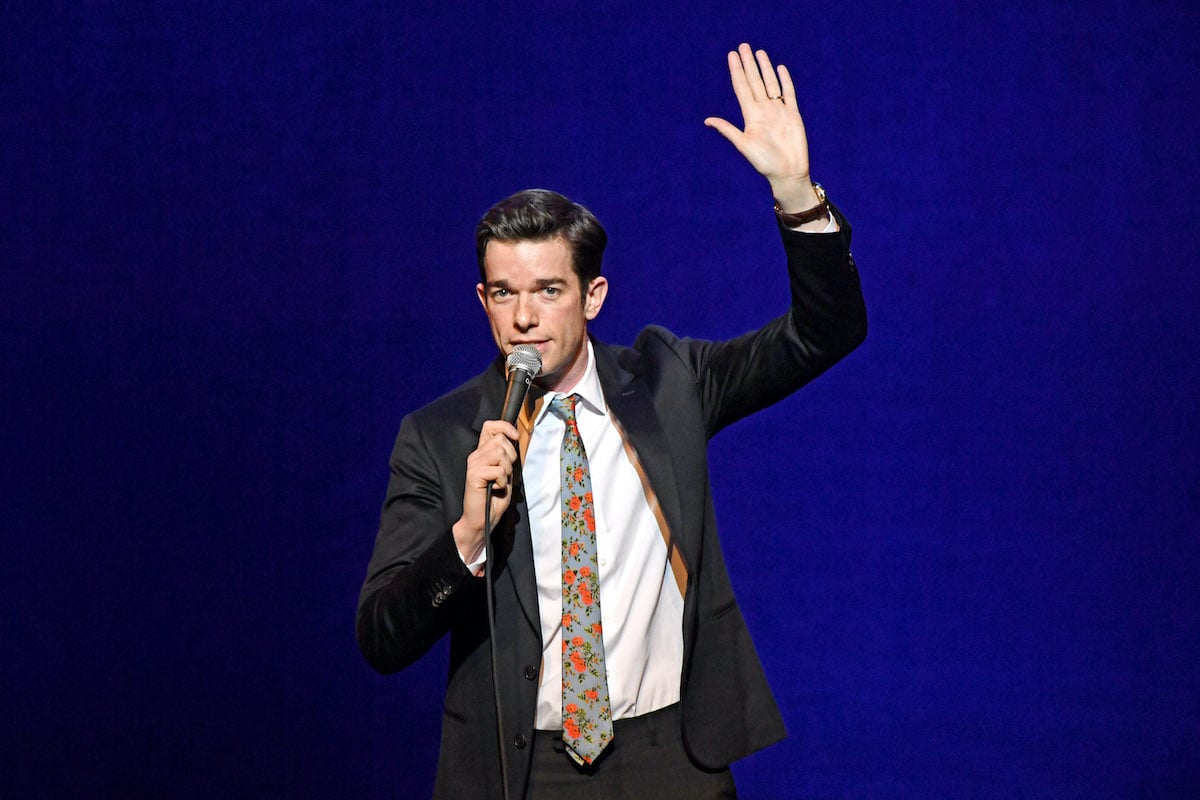 John Mulaney out of rehab and performing live comedy
Mulaney's return to the stage comes after 60-days in a drug and alcohol program. The Big Mouth star checked himself in for alcohol and cocaine use at the end of last year. Later, in February 2021, an unnamed source spoke with Page Six about Mulaney's recovery. 
"John has completed 60 days in rehab and now he's in outpatient sober care," the source told the outlet. "He is doing well, although he is still not ready to return to work. His fans know he's struggled in the past with sobriety; he has talked about it openly. Unfortunately, he has struggled again during the pandemic."
Now, Mulaney is stepping back into the spotlight. He'll perform From Scratch at the City Winery in New York for five nights beginning May 10th.
At this point, tickets for the event have entirely sold out. However, fans can still sign up to be on the waiting list.  
'John Mulaney & the Sack Lunch Bunch' is available on Netflix
In 2019, Mulaney introduced fans to a musical comedy special featuring children. Inspired by classic series like Sesame Street, The Electric Company, and The Great Space Coaster, John Mulaney and & Sack Lunch Bunch is a variety show that explores topics like greatest fears and making music without instruments. 
Mulaney's unique take on a comedy special wowed audiences and Comedy Central alike. In 2020, the network signed on to have Mulaney do two shows based on the Netflix special. 
Several celebrities have guest appearances in John Mulaney and & Sack Lunch Bunch, including Jake Gyllenhaal and André De Shields. In light of seeing Mulaney live in New York, Netflix subscribers can stream Mulaney's musical comedy special. 
John Mulaney 'New in Town' and other comedy specials to watch on Netflix
Several of Mulaney's stand-up specials are available to stream on Netflix, including New in Town, Kid Gorgeous at Radio City, and The Comeback Kid. Mulaney's comedy special with Big Mouth creator Nick Kroll, Oh, Hello on Broadway, is also available on the platform. Mulaney fans can also stream every season of Big Mouth on Netflix. 
John Mulaney on 'SNL' available to stream
Mulaney is a former writer for Saturday Night Live. He worked on the show from 2008 until 2014 and is best known for writing the "Weekend Update" character Stefon, played by Bill Hader. 
So far, the SNL alum has hosted four times. The episodes Mulaney hosts are: 
Episode 847 with musical guest Jack White (Apr. 14, 2018) 
Episode 864 with musical guest Thomas Rhett (Mar. 2, 2019)
Episode 885 with musical guest David Byrne (Feb. 29, 2020) 
Episode 894 with musical guest The Strokes (Oct. 31, 2020) 
Fans can watch Mulaney's previous Saturday Night Live appearances through NBC on-demand, Hulu, and Sling TV. 
At this time, additional live tour dates for Mulaney are unknown. Stay tuned to Showbiz Cheat Sheet for updates.