John Mulaney's Thoughtful Talk Show Ideas and How They Relate to 'The Sack Lunch Bunch'
Comedian John Mulaney once shared the types of guests he thinks about hosting on talk shows, and it has a little something to do with his Netflix special 'John Mulaney & the Sack Lunch Bunch'. Who would Mulaney want to chat with?
Comedians make great talk show hosts and John Mulaney once shared a couple of ideas about his own show – specifically the kinds of guests he'd like to chat with. And it sounds like he wouldn't necessarily follow the typical formula.
What kind of people does Mulaney think about interviewing? And what do those ideas have to do with "John Mulaney & the Sack Lunch Bunch"?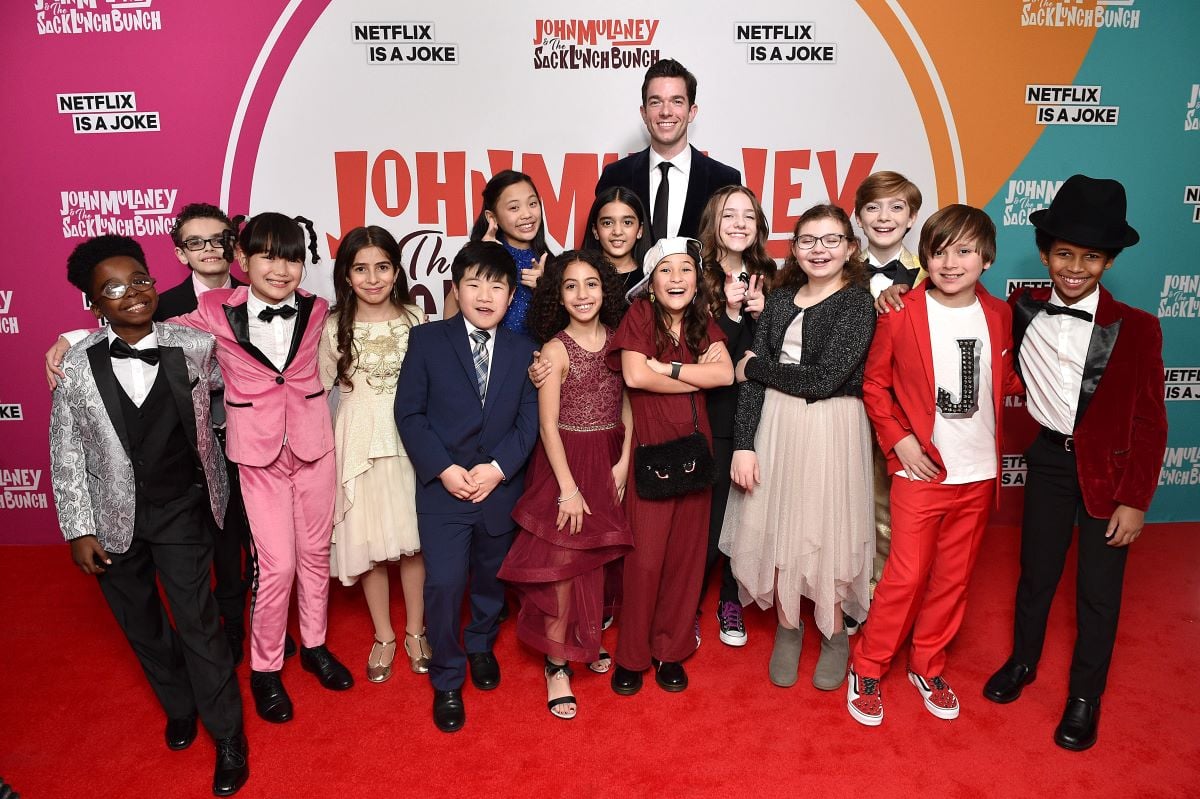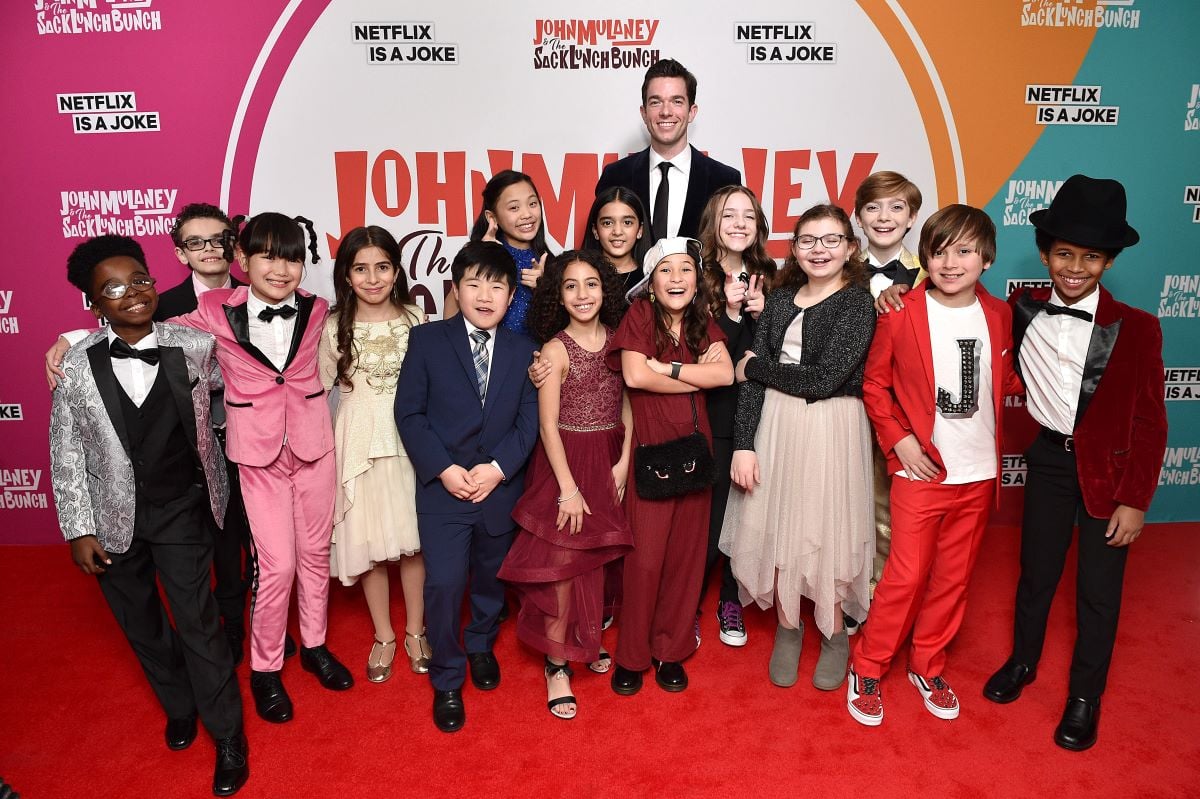 Netflix's 'John Mulaney & the Sack Lunch Bunch'
Fans of Netflix's special "John Mulaney & the Sack Lunch Bunch" know that Mulaney seems to have a lot of inquisitiveness about different perspectives on life and death at various ages. The special is a variety show that features a cast of kids — along with Mulaney and a few guest stars — and they all talk about death and fear.
He once noted that he doesn't give off "Barney the dinosaur energy" but he does respect children for the "amount of complex thought they can handle," and that shows in the special.
So, he likes to interact with people from different backgrounds and age groups, and that seems like a perfect quality for hosting a talk show. But what kind of show would he host?   
John Mulaney has some talk show ideas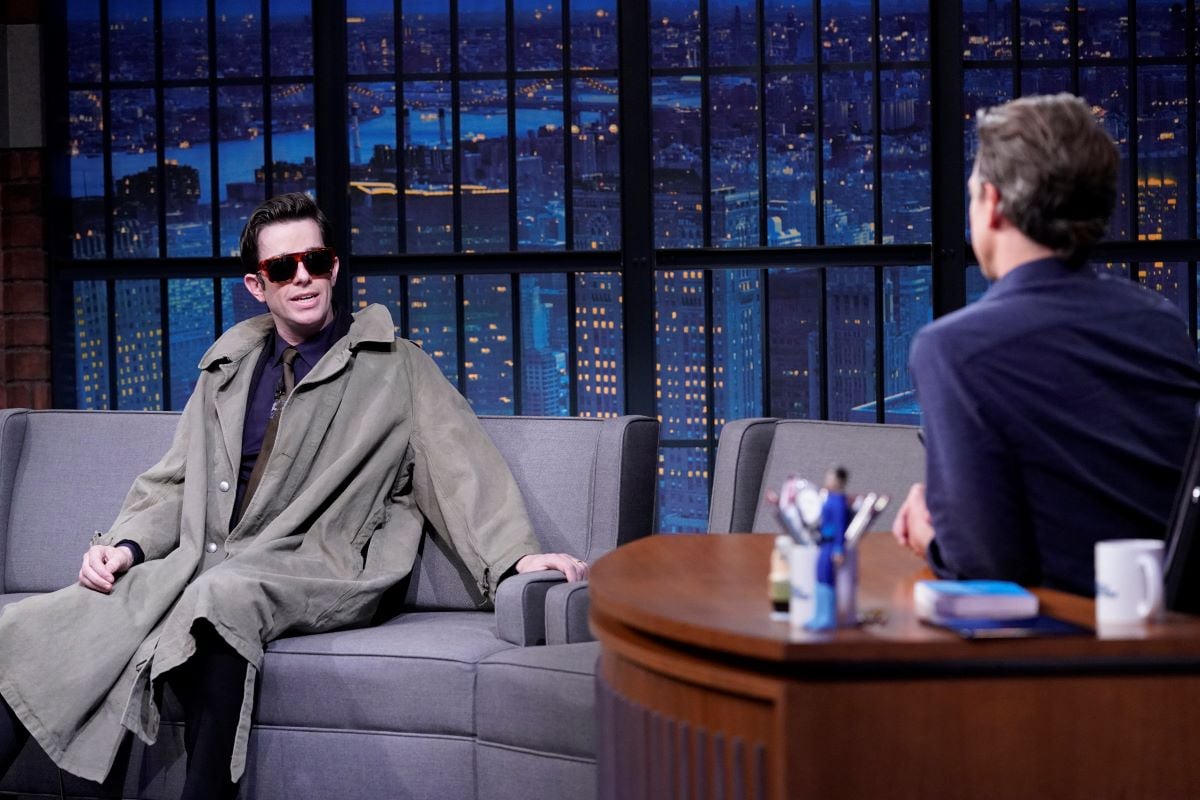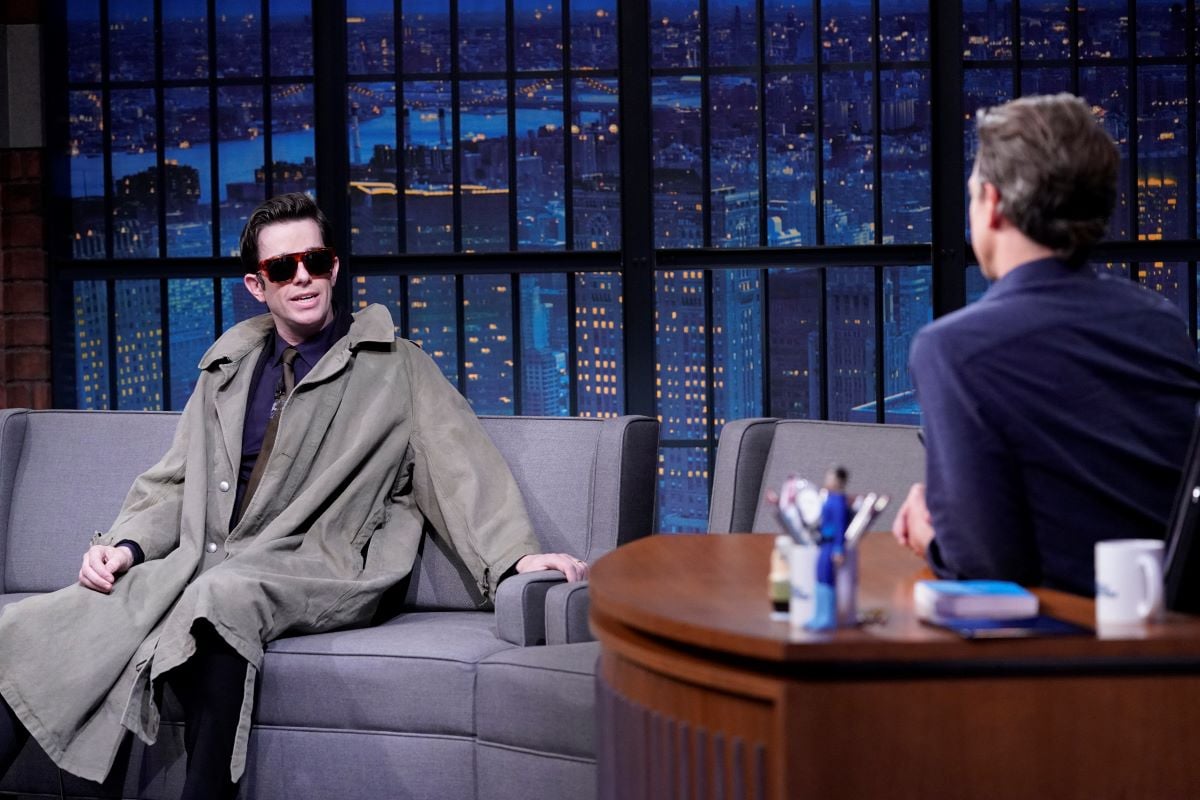 Mulaney is great at stand-up, which seems to translate well to hosting talk shows. And he's apparently thought about that, maybe just not in the mainstream sense.
"I always wanted to do a talk show where the guest is always someone from a job that I don't understand," he told GQ in 2020. As an example, he listed a few questions and comments he has for a dog catcher. He wondered, "What is that like? How do you feel about yourself? I'm not judging, but I am a little. How do you feel rounding up dogs and taking them to the pound?"
Mulaney's sentiments are understandable because many television viewers have been hurt by commercials with sad dogs in cages. But it's important to note that well-trained dog catchers have essential jobs for at-risk animals – something one could talk to Mulaney about on his theoretical show. But that just illuminates how the idea could lead to an interesting conversation!
To add more details, Mulaney noted he would interview "people who do anything that interests" him. To be clear, he said, "I don't mean like on the ground and I'm watching them do their job. It would be like a talk show set and they'd come out and there'd be a band and so forth."
But talking to people about their work or things they do that interest him wasn't his only idea. He'd apparently like to go deeper.
John Mulaney would talk to elderly people about life     
Mulaney knows enough about elderly people to play one. But he shared he thinks "it would be great to talk to old people," specifically about how much they liked their lives. He said the ideal lineup might include a child and an elderly person, or a middle-aged person and an elderly person – presumably to compare perspectives on life at different phases.
So, it sounds similar to what he was doing with "The Sack Lunch Bunch," but including people who are willing to speak from an end-of-life perspective.
It seems like he likes to talk to other people about how they like their lives, so it's lucky for him he'll soon have his own kid to talk with about that. Actor Olivia Munn is pregnant with his baby and due sometime this year.
John Mulaney's baby will reportedly arrive later this year  
Mulaney said at the time of releasing "The Sack Lunch Bunch" in Dec. 2019 that he hadn't changed his mind on becoming a father. Still, the special showed fans that he had a certain curiosity about the way kids think.
So, it may not have been all that surprising to everyone when he announced in Sept. 2021 that Munn is having his baby. After all, his pre-emptive concern for how his lifestyle might impact a child shows that he was already thinking in terms of any potential offspring's well-being.
Mulaney seems grateful for the baby after what Seth Meyers called a "rollercoaster" of a year as his friend. After so much change, some might be left wondering if he'd still want to host the same kind of talk show or if he has new curiosities about life to explore.