John Mulaney's Wife Anna Marie Tendler Predicted She Would Marry Him Years Before They Tied the Knot
Another celebrity relationship has come to an end in 2021. This time, it's comedian John Mulaney and his wife Anna Marie Tendler who have called it quits.
Since news of their split was announced, many have been looking back on their pair's six-year marriage, which Tendler predicted long before she and Mulaney exchanged vows.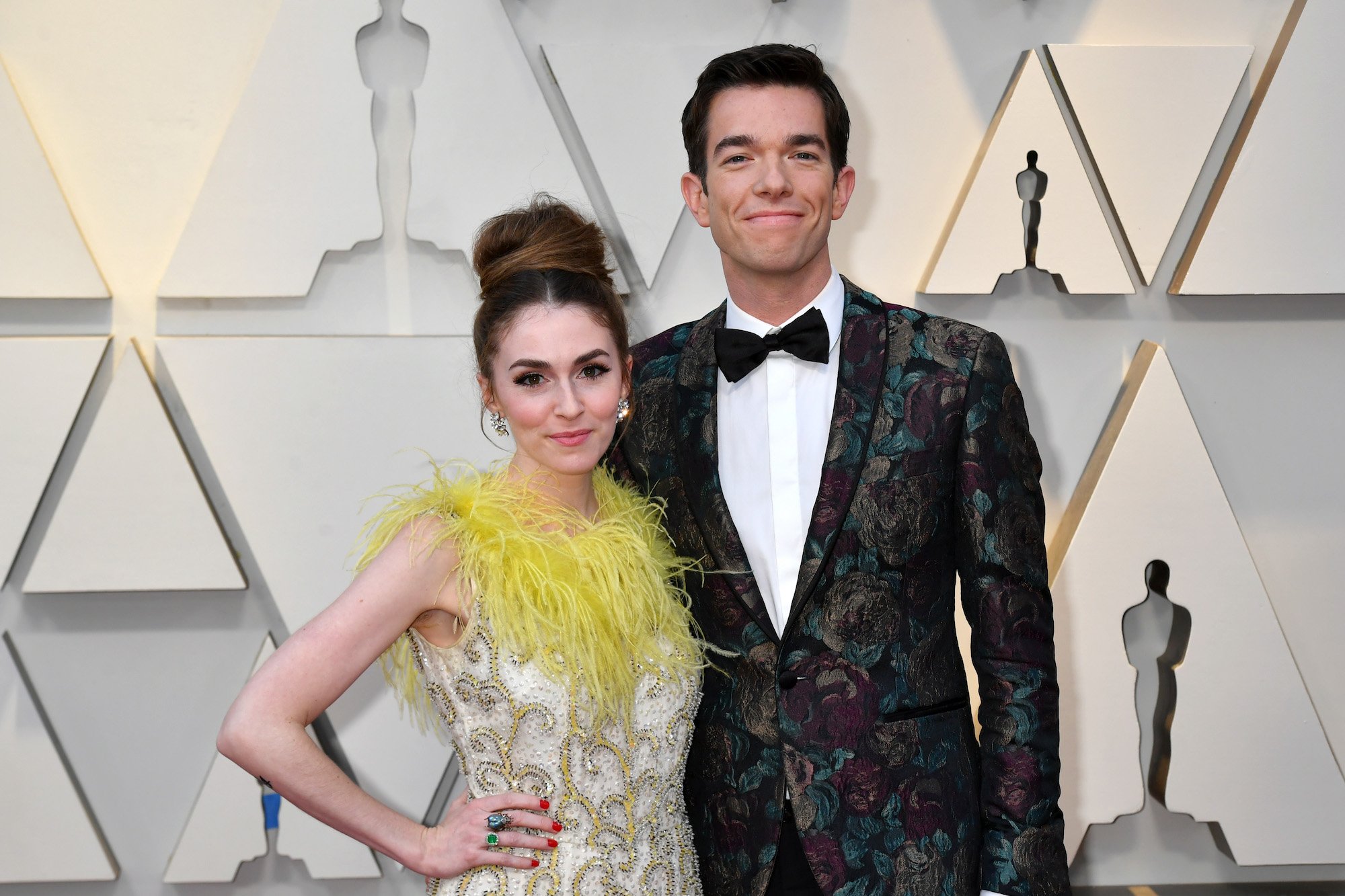 John Mulaney and Anna Marie Tendler first met on a group vacation
Mulaney and Tendler's love story began in the late 2000s when they initially met during a trip to Martha's Vineyard.
Though they had just met, Tendler took an interest in the stand-up comedian, who she knew she would end up dating eventually.
"After a group vacation to Martha's Vineyard, John rode shotgun while Anna drove a carload of people home," the couple wrote in a post on their wedding website years later, per Us Weekly. "He did bits the whole ride and killed. They were not dating at the time, but Anna knew they would be soon after."
Anna Marie Tendler predicted that John Mulaney would one day be her husband
Though it's unclear when Mulaney and Tendler started dating, the makeup artist hinted at their romance in 2010 when she predicted that she would one day be his wife.
"John is the man I am going to marry," she wrote on a sign and dated it with her signature on February 16, 2010, according to Insider.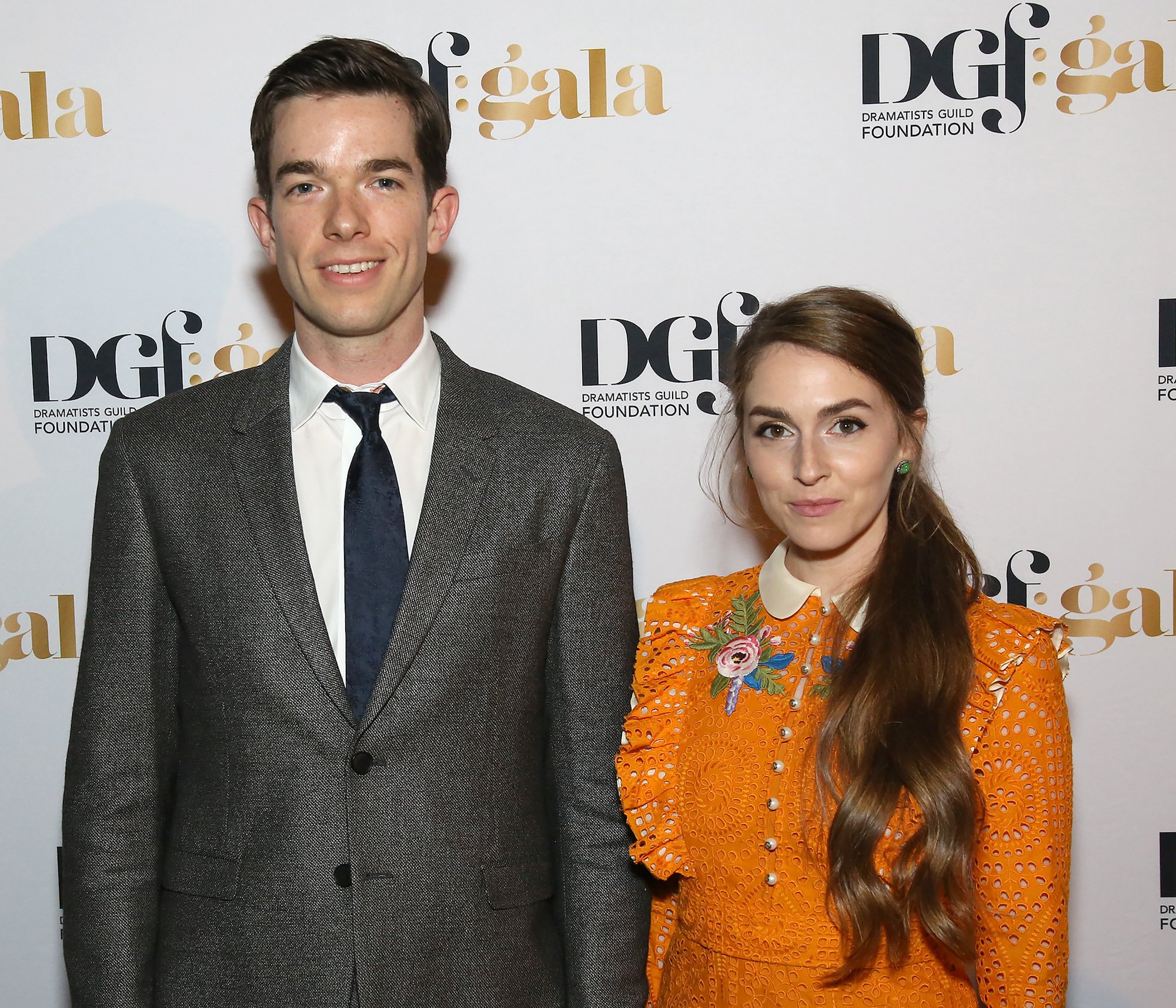 RELATED: John Mulaney Mused About a Talk Show Hosting Guests From a 'Job That I Don't Understand'
Four years later — after Mulaney made his first public references to Tendler being his girlfriend and them adopting a French bulldog named Petunia together — the pair tied the knot during a 1920s and woodland-deco theme wedding, which was held in Boiceville, New York.
"July 5, 2014. On a beautiful and perfect day, I married a beautiful and perfect woman," Mulaney wrote on Instagram the day after their wedding. "I wish I could live it over and over again."
In 2018, the Saturday Night Live comedian celebrated his and Tendler's fourth wedding anniversary by sharing a photo of the sign she made years back predicting their marriage to his Instagram.
"Happy 4th Anniversary @amtendler," the comedian captioned the post. "And happy 8 year and 5 month anniversary to when you predicted it. Every time I see you it feels like when Leo saw Claire Danes through the aquarium."
John Mulaney and Anna Marie Tendler recently called it quits following his rehab stint
Though Mulaney and Tendler appeared to be great together, their love story recently came to an end.
On May 10, 2021, the couple confirmed to Page Six that they are divorcing after six years of marriage.
"John will not have any further comment as he continues to focus on his recovery and getting back to work," the comedian's rep said in a statement to the outlet.
News of the pair's split comes three months after they sparked breakup rumors by unfollowing each other on social media.
It also comes nearly five months after Mulaney checked himself into rehab after struggling with alcohol and drug abuse. Page Six reports that he was the one who asked for the divorce.
"I am heartbroken that John has decided to end our marriage," Tendler said in a statement. "I wish him support and success as he continues his recovery."
Though it's sad to hear of another celebrity relationship coming to an end, we wish Mulaney and Tendler nothing but the best as they move forward with their lives.