John Travolta's Private Jet Helped Him and Kelly Preston Join the Mile High Club
During the 1970s John Travolta won over America with his acting skills and charming looks, but many of his fans and followers may be wondering about the iconic actor's beginnings. The New Jersey native was always passionate about acting, and, luckily, his mother, an actor and dancer herself, was too. Travolta spent much of his childhood in New York where he attended drama school. When Travolta was just sixteen years old he dropped out of high school to pursue his dreams. Take a look back at the star's journey to fame and how he once used a private jet to help him and Kelly Preston join a very prestigious club.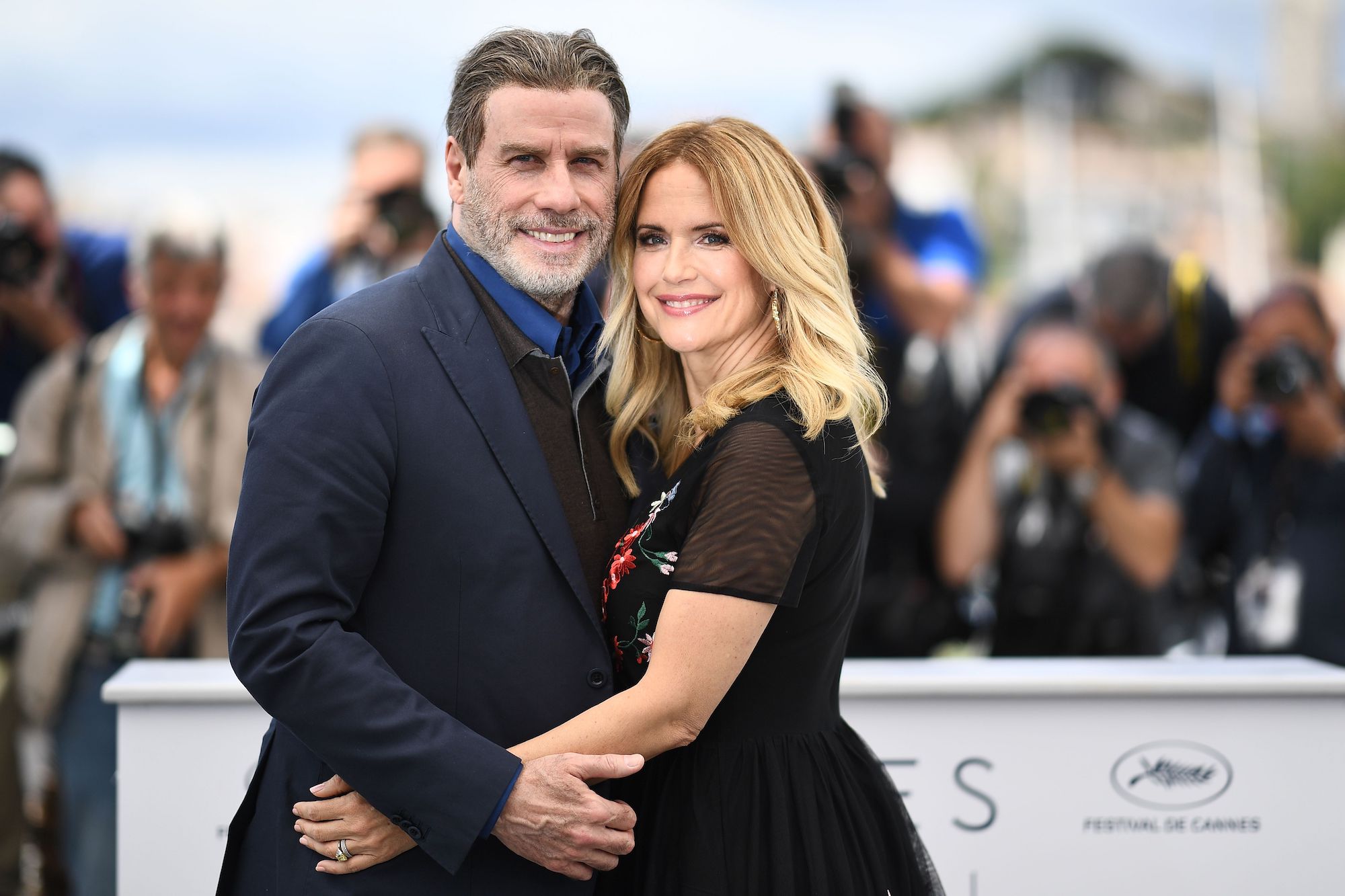 John Travolta's career as an actor
RELATED: 'Grease': John Travolta Admits to 'Sexual Tension' On-Set With Olivia Newton-John
Travolta was determined to become a successful actor, and he just did that. IMDb has done an excellent job of covering Travolta's impressive life and extensive and ongoing career. Many of Travolta's initial roles the star landed happened to be on television series like Emergency and The Rookies, but in 1976 Travolta landed his first Hollywood film when he was cast as Billy Nolan in Carrie.
It was only a few years later that Travolta appeared as Tony Manero in Saturday Night Fever and Danny in Grease. Both of these roles wound up being monumental and unforgettable for Travolta and his career. Los Angeles Times went as far as to call him the "pop culture king of the '70s". Over the years the talented actor has appeared in a remarkable amount of productions. More recently, Travolta's fans and followers might recognize him as Carson Phillips in The Poison Rose or as Moose, the character from The Fanatic. The world has gotten to know the star both on and off the screen, and it is safe to say acting isn't his only passion.
John Travolta's love for aircraft
RELATED: John Travolta's Passion for Flying Extends to a $77 Million Boeing 707 and $32 Bombardier Challenger 601
Some people might be surprised to learn that flying is something that is very near and dear to Travolta's heart. CBS News reported that Travolta's love for airplanes stems back to his teenage years when he first began taking flying lessons. In 1978 Travolta's pilot status became official. Over the past three decades, Travolta has owned seventeen aircrafts. The Eclipse 500 and Boeing 707 are two of Travolta's prized possessions. As Travolta simply put it, "Aviation has always bailed me out of anything in my mind that is blue." However, that isn't the only thing that aviation has helped Travolta with. 
John Travolta's private jet once helped him and Kelly Preston join the 'Mile High Club'
RELATED: John Travolta Built a $10.5 Million Airport Home So He Could Park His Private Jets in the Driveway
Travolta's fans and followers are probably quite familiar with the star's journey when it comes to love. As many people know, Travolta and Preston had quite the love story. The pair first met in 1989, but Preston was in a relationship at the time. However, as soon as Travolta got the change, he swooped in to make a move. The couple's relationship took off quickly, and Preston was pregnant with their son Jett when the pair got married in 1991.
The couple would go on to have two more children, but, unfortunately, as People reported, Jett unexpectedly died when he was just 16. This wasn't the only tragedy to strike the Travolta family. After being diagnosed with breast cancer Preston sadly passed away in 2020. However, Travolta has always been known for living life to the fullest, and that is exactly what he and Preston did when she was alive.
US Weekly is one of the many sources to confirm that Travolta and Preston once used his Qantas to join the "Mile High Club". Travolta's passion for both acting and aviation are just two reasons so many people love and appreciate him.