John Wayne Turned Down Oscar-Winning Lead Role Because It's 'the Most Un-American Thing I've Ever Seen in My Whole Life,' But Accepted the Oscar on Behalf of His Replacement
Oscar-winning actor John Wayne is one of Hollywood's biggest icons. The world knows him for his war and western movies that audiences of all ages could enjoy. However, he also turned down a fair amount of roles over the course of his career. Wayne rejected the lead role in High Noon and called it "the most un-American thing I've ever seen in my whole life."
John Wayne was a patriot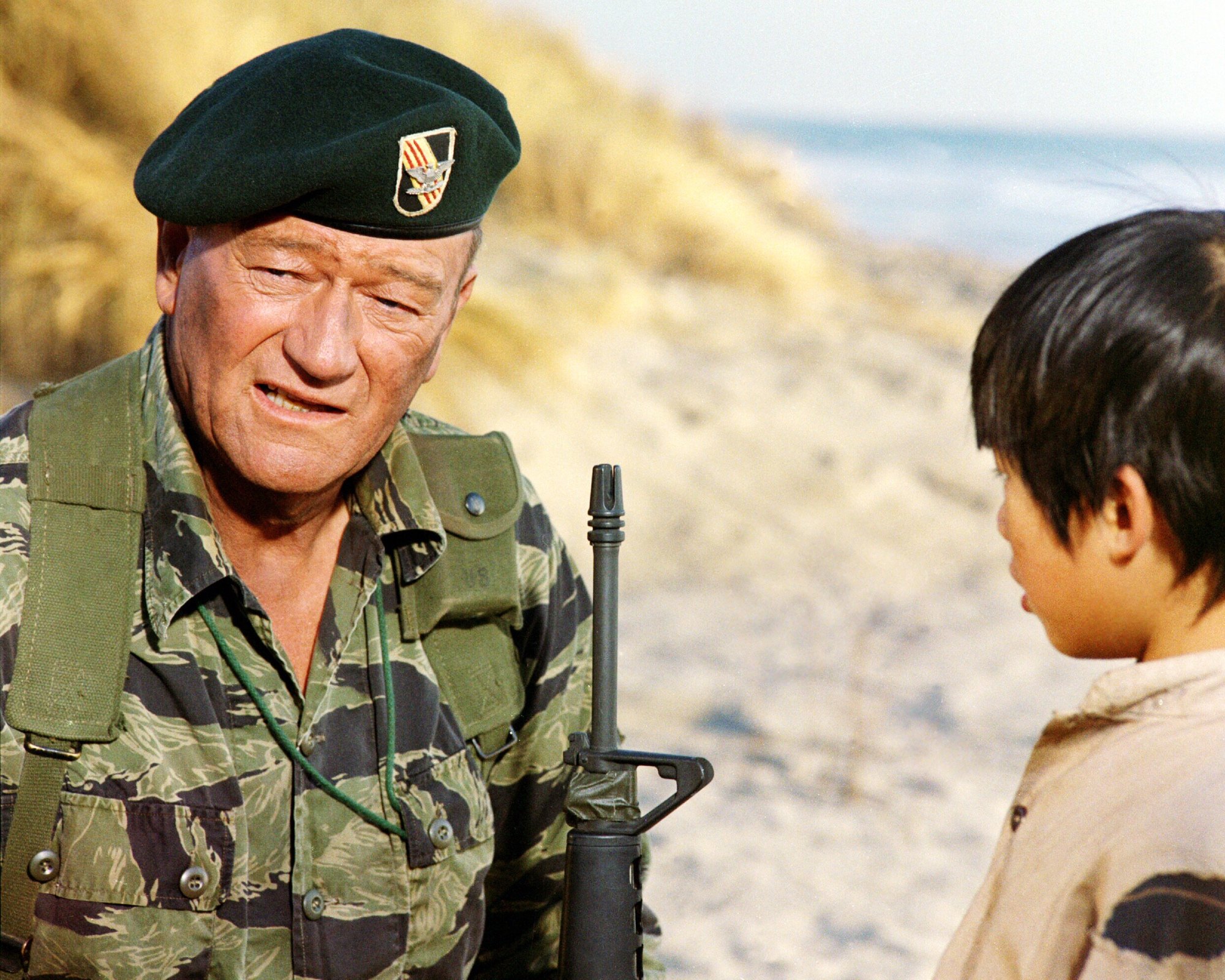 Wayne didn't serve in the military, which would later become one of his biggest regrets. Nevertheless, he was still a major patriot. Wayne was vocal when it came to speaking his mind about his conservative Republican values. He frequently spoke his mind about his perspectives and how they related to the social and political climate in interviews. Wayne turned down some roles in movies such as Steven Spielberg's 1941 as a result of his patriotism.
However, Wayne's views were also at odds with many of his colleagues. His 1971 Playboy interview remains in many minds. Wayne openly said a slur against the LGBTQ community and made racially problematic statements. He's a Hollywood icon who was never afraid to speak his mind, regardless of who or what it was about.
John Wayne turned down the Oscar-winning 'High Noon' lead role
Ronald L. Davis' book, Duke: The Life and Image of John Wayne, explores the Oscar winner's past and his interactions with various Hollywood productions. As the biography states, Wayne was offered the role of Marshal Will Kane in Fred Zinnemann's High Noon. He turned the role down, which then went to actor Gary Cooper instead.
The story of High Noon follows Will as he's getting ready to leave the small town of Hadleyville, New Mexico, with his new wife, Amy (Grace Kelly). He discovers a criminal who was set free and is set on seeking revenge on the marshal who originally turned him in. The townsfolk cower in fear of his return, so Will has to face him alone.
"The most un-American thing I've ever seen in my whole life," Wayne said. "I'll never regret having helped run Carl Foreman [High Noon's screenwriter] out of the country."
Foreman was a member of the Communist Party for a time, which Wayne called out.
In the book, Davis noted that "Duke incorrectly remembered the Western's final scene as one in which the United States marshal played by Gary Cooper throws his badge to the ground and steps on it." However, Cooper's character never steps on the badge. Rather, he tosses it to the ground before retreating to the desert.
John Wayne accepted an Oscar for 'High Noon' on Gary Cooper's behalf
IMDb notes that High Noon won 4 Oscars for Best Actor in a Leading Role, Best Film Editing, Best Music, Original Song, and Best Music, Scoring of a Dramatic or Comedic Picture. However, Cooper wasn't present at the awards ceremony. As a result, Wayne accepted the award on the High Noon actor's behalf.
Wayne would finally win an Oscar with his third nomination for Best Actor in a Leading Role for 1969's True Grit. However, he was earlier nominated for Best Actor in a Leading Role for Sands of Iwo Jima and Best Picture for The Alamo.