John Wayne's Final Movie 'Beau John' Would Have Only Been a 'Half-Western'
Oscar-winning actor John Wayne wanted to make one more movie before his death called 'Beau John,' but it never came to fruition.
Actor John Wayne had a very good idea of what type of movie worked best for him. However, his critics judged him for sticking too close to his lane. As a result, they called him a poor actor. Wayne wanted to make one final movie called Beau John, but the "half-Western" film would never come to be.
John Wayne's final movie was 'The Shootist'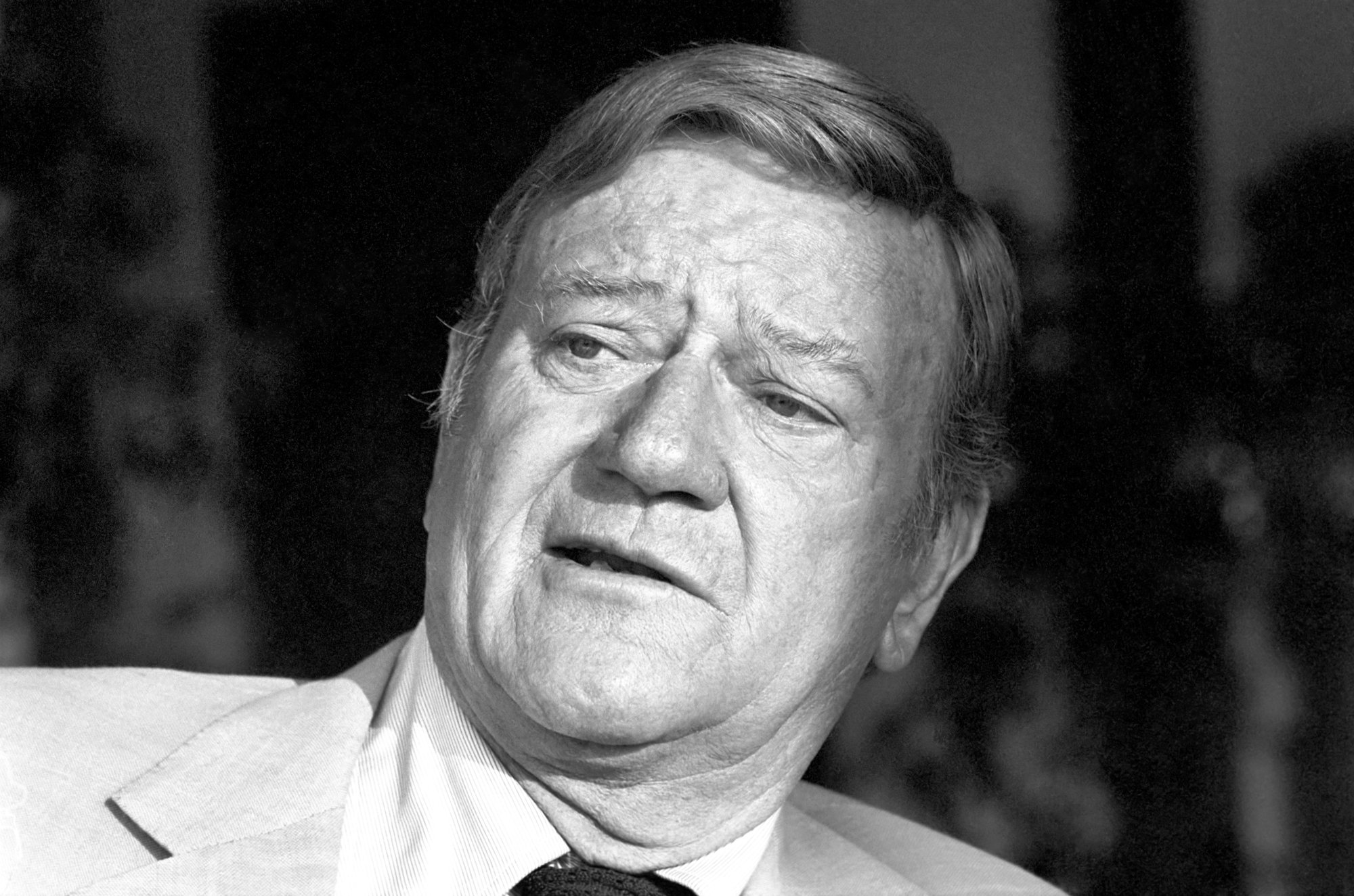 Unfortunately, Wayne died on June 11, 1979 from stomach cancer. However, he never wanted to retire from his passion for making feature films. Wayne starred in his final movie, The Shootist, in 1976. Many folks thought that his performance as J.B. Books would earn him another Oscar nomination. Unfortunately, it never did.
Wayne previously earned Oscar nominations for Sands of Iwo Jima and The Alamo. However, he finally earned the golden statue with 1969's True Grit for Best Actor in a Leading Role. Wayne had another movie in mind that could have put him back in the awards season conversation.
John Wayne wanted to make one final movie called 'Beau John' that was a 'half-Western'
Scott Eyman explored Wayne, his various movie projects, and his personal life in John Wayne: The Life and Legend. Toward the end of 1978, the actor didn't work on any films in a couple of years. Wayne started to feel a bit aimless without having a movie to work on.
The Utah Film Festival awarded him its John Ford Medallion, although his health didn't allow him to travel. As a result, he asked Peter Bogdanovich to accept it on his behalf. He later brought the medallion to the actor, where they had iced tea. They discussed the old days of John Ford, Howard Hawks, and Ward Bond, where Wayne said, "Christ, everybody's gone."
Wayne asked Bogdanovich if he would be interested in directing a movie for him called Beau John. "It's kind of a half-western thing, it's not cowboys and Indians, you know, it's—oh, the humor and the wonderful relationship between this grandfather and the son and the son-in-law and the grandson," Wayne described. "I hope to hell I live to do it. Just a wonderful story."
Bogdanovich agreed to direct it and reassured Wayne that he would live long enough to make the movie. Beau John became the primary focus of his life and he later proposed the project to Ron Howard. However, he didn't want to make it without him.
"I found a book," Wayne told Howard. "I think it's a movie. It's you and me or it's nobody."
However, Wayne never had the chance to make the movie.
"It never got past the verbal stage," Howard recalled. "And at that point, he was showing signs of not being well. I was a little doubtful."
The actor reflected on Hollywood stars
Wayne had a lot more time toward the end of his life without any movie projects to work on. According to Eyman, he looked back on his career and explained his thoughts on some of his peers. He never liked Clark Gable, telling his daughter, Aissa: "You know why Gable's an actor? It's the only thing he's smart enough to do."
However, Wayne absolutely loved Gary Cooper. He also had a "soft spot" for Paul Newman, but thought that he needed to stop playing anti-hero roles and directing his own movies.
Additionally, Wayne's personal favorite actor was James Garner: "I think the best actor in the world today is James Garner. He can do anything—comedy, detective. Just his facial expressions alone are enough to crack you up. They rave about Brando and Scott, but they couldn't hold a candle to him."
Wayne disagreed with the movie audiences and thought that Gene Hackman was "the worst actor in town."