John Wesley Shipp Reveals Why His '90s 'The Flash' Show Only Lasted 1 Season
Actor John Wesley Shipp talks about his previous role as Barry Allen in 'The Flash' and explains why he believes the '90s show was cancelled after just one season.
These days, John Wesley Shipp plays two versions of The Flash in the DC Comics' Arrowverse. But in the '90s, the actor portrayed Barry Allen in his own superhero series. Shipp recently recalled his time on the show and explained why he thinks it was canceled after one season.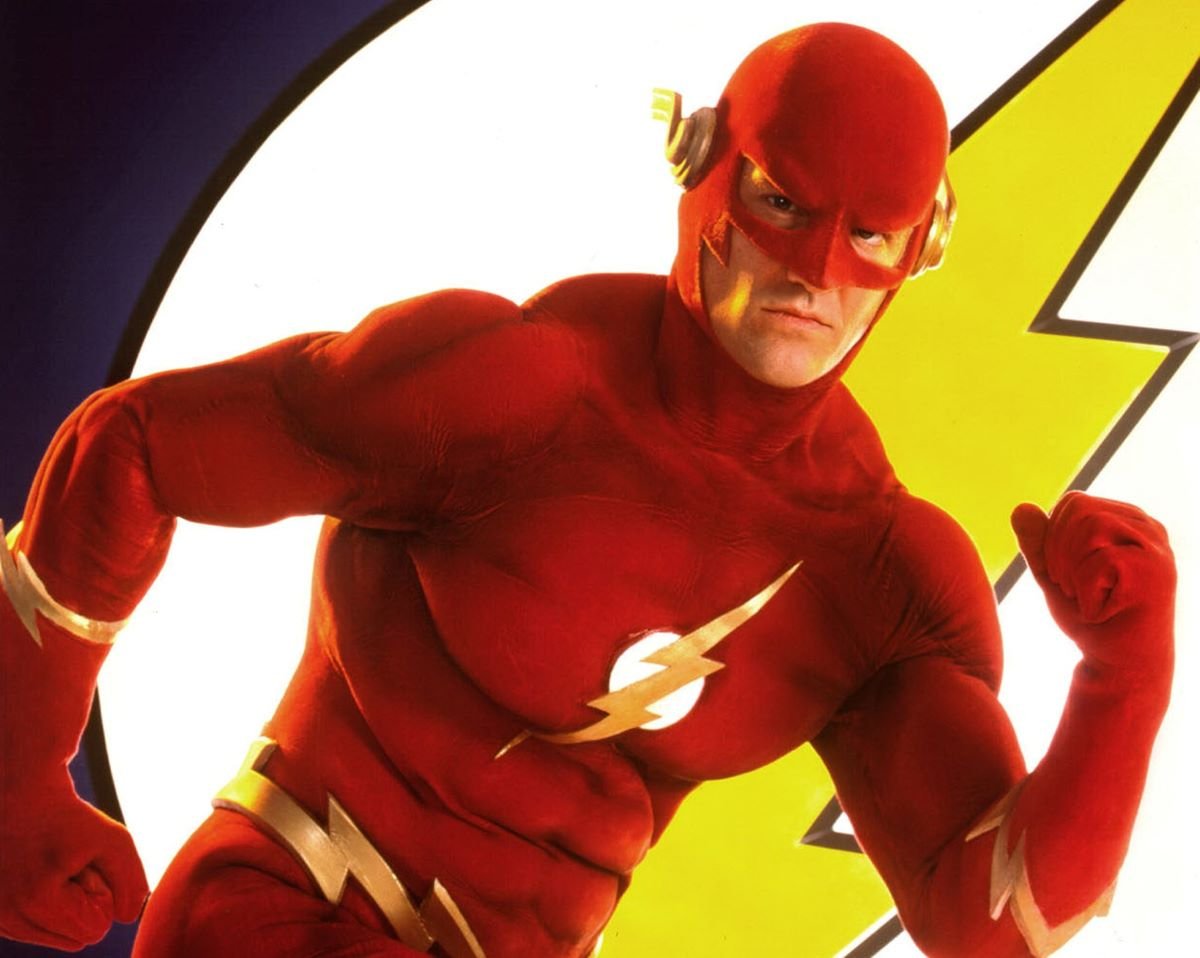 John Wesley Shipp played 1 of TV's first versions of The Flash
Shipp is an Emmy Award-winning actor who started his career in the early '80s with TV movies and soap operas like Guiding Light and As the World Turns. Then, in the early '90s, after appearing in other daytime dramas, including One Life to Live and Santa Barbara, Shipp moved to primetime as Barry Allen in the CBS superhero series, The Flash.
In 2014, Shipp returned to the DC universe in CW's The Flash, which features Grant Gustin as the new Scarlet Speedster. Not only did he play Barry's father, Henry Allen, Shipp also appeared as Jay Garrick and an older Crisis version of Barry. 
He reprised the role for other Arrowverse shows, including Supergirl and Arrow. Shipp will return as the Flash in Stargirl Season 2. 
Why 'The Flash' show was canceled after 1 season
Shipp's '90s The Flash series aired from September 1990 to May 1991. The 22-episode season featured guest stars including Mark Hamill and Richard Belzer. But the show was canceled after just one season. 
According to Shipp, CBS's The Flash was one of the most expensive TV projects of its time. It was created and produced by some of the best in the industry, and it featured some of the most advanced technology available. 
"We were the most expensive show Warner Bros. had ever done for television," Shipp said in an appearance on Michael Rosenbaum's Inside of You podcast. "We had so many great and talented people, and we were nominated for an Emmy for art direction."
But despite its tight writing and production, Shipp suggested the show's massive budget and tedious schedule made it a difficult project to continue. Along with its logistical challenges, he noted '90s audiences weren't as receptive to superhero stories as they are today. 
"It was 30 years ago," Shipp explained. "Putting on a superhero costume in 1990 was very different from putting on a superhero costume in 2014. [At the time] the only superhero reference I had was being spoofed."
John Wesley Shipp will return as The Flash in 'Stargirl' Season 2
CBS' The Flash may have only lasted one season, but Shipp continues to take on the superhero role. In season 2 of Stargirl, he will appear as Jay Garrick and officially bring the CW series into the Arrowverse. 
"The Flash was my favorite superhero as a kid," Stargirl creator Geoff Johns told TV Line. "I was blown away by John Wesley Shipp when he played The Flash [in the original 1990 series], and then lucky enough to work with him on [The CW's] The Flash when he started playing Jay Garrick."
"[His appearance] connects our universe directly with the other shows, and also shows that were part of a grander universe," the showrunner added. "It opens up the door to opportunities for us to eventually interact with those [Arrowverse] characters, and that was important. And when we eventually do do it, we'll do it in a hopefully special, Stargirl way."
Shipp will appear in Stargirl Season 2 Episode 9. The episode, "Summer School: Chapter Nine," will air at 8 p.m. EST Oct. 5 on The CW.