'John Wick 4' Director Addresses Possible Franchise 'Happy Ending' – 'It's Just a Matter of Time'
'John Wick 4' is the next franchise installment, but it won't be the last. Director Chad Stahelski explains the possibility of a happy ending for Keanu Reeves' action character, John Wick.
The John Wick franchise started as a simple revenge action movie. However, the plot has taken the title character on a much bigger path of destruction. Each installment introduces bigger threats and new characters. Keanu Reeves' John Wick further cemented his status as an action movie star with this franchise. John Wick 4 director Chad Stahelski recently opened up about the potential of a happy ending for the series.
'John Wick 4' and '5' will expand the scope and scale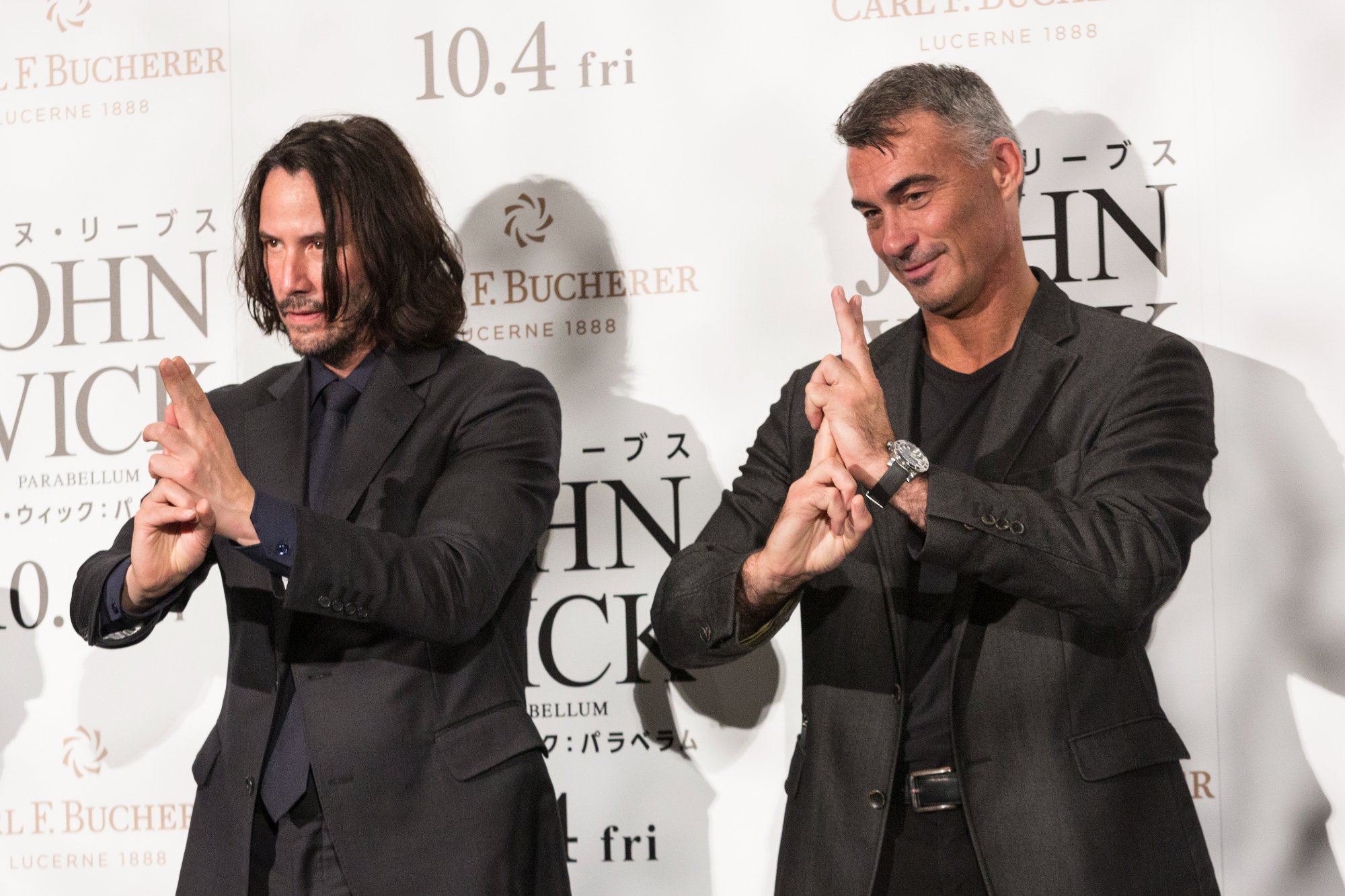 Sequels John Wick 4 and John Wick 5 were originally going to shoot back-to-back. However, that plan didn't work out. Nevertheless, both sequels are still on track for distribution with Lionsgate. John Wick 4 has a May 27, 2022 release date exclusively in theaters.
John Wick 4 is adding several new characters to the movie. Ip Man's Donnie Yen plays Caine, It's Bill Skarsgård is Marquis, Mortal Kombat's Hiroyuki Sanada is Shimazu, and The Expendables 2's Scott Adkins is Killa. There are still plenty of details to know about the sequel's characters. However, it's clear that Stahleski's action movie plans to expand on both the franchise's scope and scale.
Director Chad Stahelski answers the possibility of a 'happy ending'
Collider reported Stahelski's thoughts on the John Wick franchise's ending. He addressed whether the title character has any hope of a happy ending after all of the carnage. However, he doesn't seem particularly hopeful that Wick will see another day of peace for the rest of his life. John Wick 4 is another stop on his road of carnage.
"John may survive all this s***, but at the end of it, there's no happy ending," Stahelski said. "He's got nowhere to go. Honestly, I challenge you right now, here's a question to you: How do you f***ing want me to end it? Do you think he's going to ride off into the f***ing sunset?"
Stahelski answered: "He's killed 300 f***ing people and he's just going to [walk away], everything's okay? He's just going to fall in love with a love interest? If you're this f***ing guy, if this guy really exist[ed], how is this guy's day going to end? He's f***ed for the rest of his life. It's just a matter of time."
Stahelski clearly doesn't have much hope for Wick's future. But, he's pursued a dark path that only seems to get more intense with each passing antagonist. However, Stahelski didn't confirm that the franchise will end with Wick's death, but he certainly won't know a happy ending.
'John Wick 4' completed filming
John Wick 4 recently completed filming. Yen shared an emotional goodbye video on Instagram dedicated to Reeves and Stahelski. He included some special behind-the-scenes footage. Reeves and Yen's interactions are light-hearted. Additionally, a person from the John Wick 4 stunt crew posted an image of the wrap gifts.
John Wick 4 is one of the most highly anticipated action movies coming up. Franchise fans have a prequel spinoff television series called The Continental coming to Starz. Additionally, Ballerina is another spinoff that will contribute more to the franchise's universe. There's plenty of exciting John Wick content coming up.