'John Wick 4': Donnie Yen Left Keanu Reeves an Emotional Behind-the-Scenes Goodbye Video
Actor Donnie Yen recently wrapped production on 'John Wick 4.' He took to social media to say a special goodbye to Keanu Reeves and Chad Stahelski with behind-the-scenes footage.
John Wick 4 has been busy filming in Berlin, Paris, Japan, and New York City. Actor Donnie Yen joined the impressive action movie cast alongside other newcomers such as Scott Adkins. Yen recently wrapped his footage, allowing him to return home to his family. However, the martial arts actor took to social media to post an emotional behind-the-scenes goodbye dedicated to his fellow cast member Keanu Reeves.
Keanu Reeves left an impact on Donnie Yen in 'John Wick 4'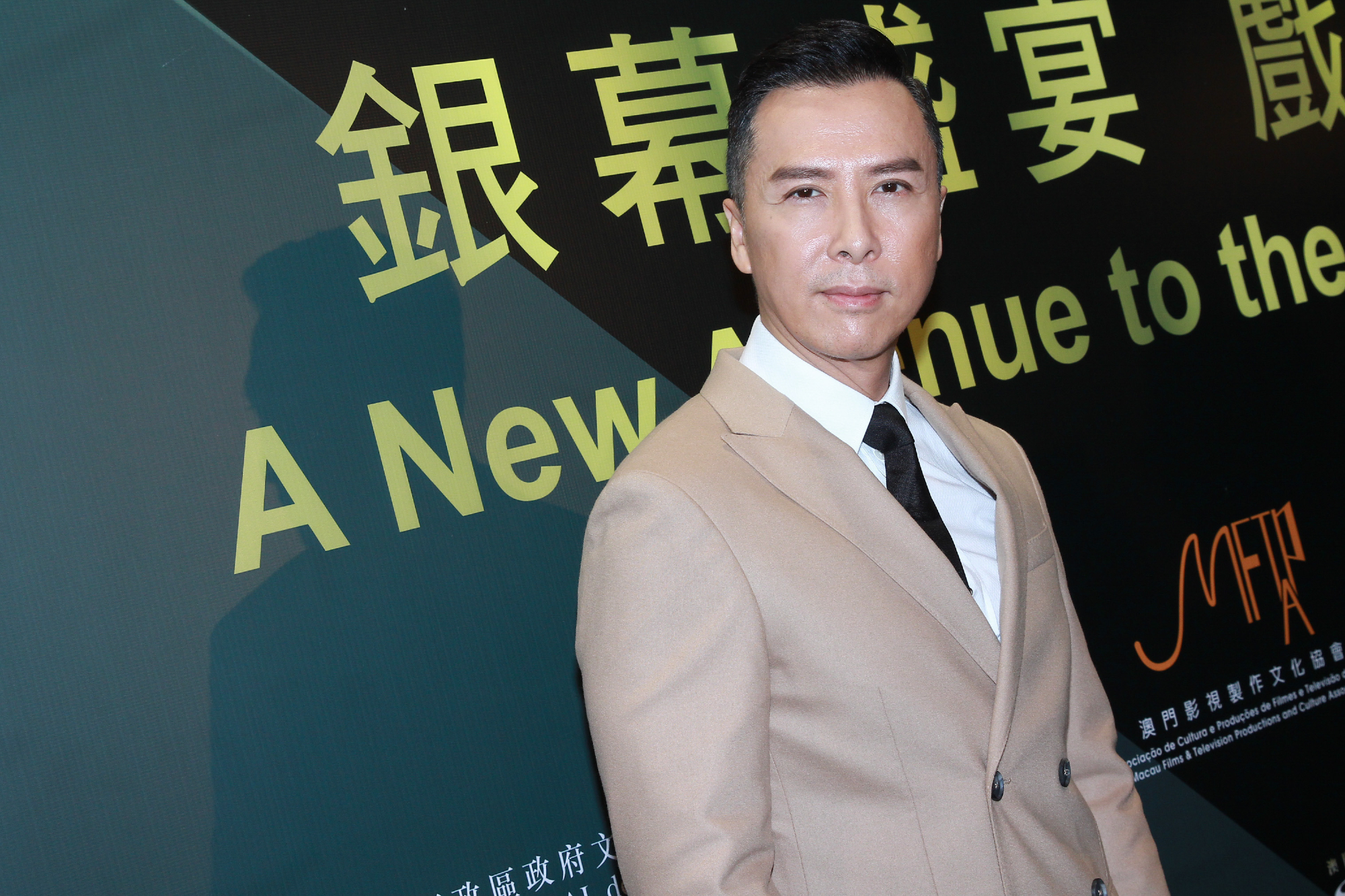 Fans and co-workers frequently say that Reeves is one of the nicest people in Hollywood. He treats fellow cast, crew, and his fans with absolute respect. Reeves was spotted helping the John Wick 4 production crew move equipment. Additionally, he gave his stunt crew a wildly expensive gift as a 'thank you.' This luxurious gift will bond them forever in absolute style.
Yen has nothing but positive things to say about Reeves. He called him "great" and said that he has a "wonderful soul." He was genuinely impressed with the opportunity of working with the Matrix actor. They clearly developed a close relationship on the John Wick 4 set. Reeves is an iconic action star who hasn't let the fame go to his head. Yen might be finished working on filming John Wick 4, but it's clear that it was a positive experience.
Donnie Yen posted an emotional behind-the-scenes video for Keanu Reeves
Yen posted an emotional John Wick 4 behind-the-scenes look on Instagram. He recorded a video from the backseat of a vehicle, thanking Reeves and franchise director Chad Stahelski. Yen acknowledged how good the movie is and that he thinks fans will be quite pleased with the final product. If the previous installments are any indication, the franchise's fans are in for an absolute blast with plenty of stellar fight choreography with John Wick 4.
Yen's footage includes a personal gift from Reeves with the words, "Thank you, Donnie. You're the best. – Keanu" engraved. He showed another gift that reads, "THANK YOU. Love & Respect. Chad | Keanu F*** Yeah!" Yen wrapped on production, so he thanked everyone but jokingly expressed that he doesn't love them enough to stay. Reeves and Yen took one final selfie together to commemorate the moment before Yen left the set.
'John Wick 4' isn't the end
John Wick 4 isn't the end of the franchise. John Wick 5 is expected to film next. The two sequels were initially expected to film back-to-back, but that didn't end up working out. Reeves previously said that he plans on continuing to John Wick movies as long as audiences are interested in seeing them.
The John Wick universe is also coming to the small-screen. The Continental will be a Starz television series that will expand on the assassin organization. Its story will unfold over the course of three episodes, but they will all be feature-length. Reeves is teasing plenty of big John Wick news in the future.