'John Wick 4': Donnie Yen Shares What He Really Thinks About Keanu Reeves
Donnie Yen is a highly successful Hong Kong actor, martial artist, director, producer, and choreographer. He has a massive filmography that has given him international success. However, his Wing Chun grandmaster Ip Man in 2008's Ip Man, in particular, is worth mentioning. Yen has more recently starred in Rogue One: A Star Wars Story, xXx: Return of Xander Cage, and 2020's Mulan. He once expressed his true feelings about John Wick 4 co-star Keanu Reeves.
Donnie Yen joins Keanu Reeves on 'John Wick 4'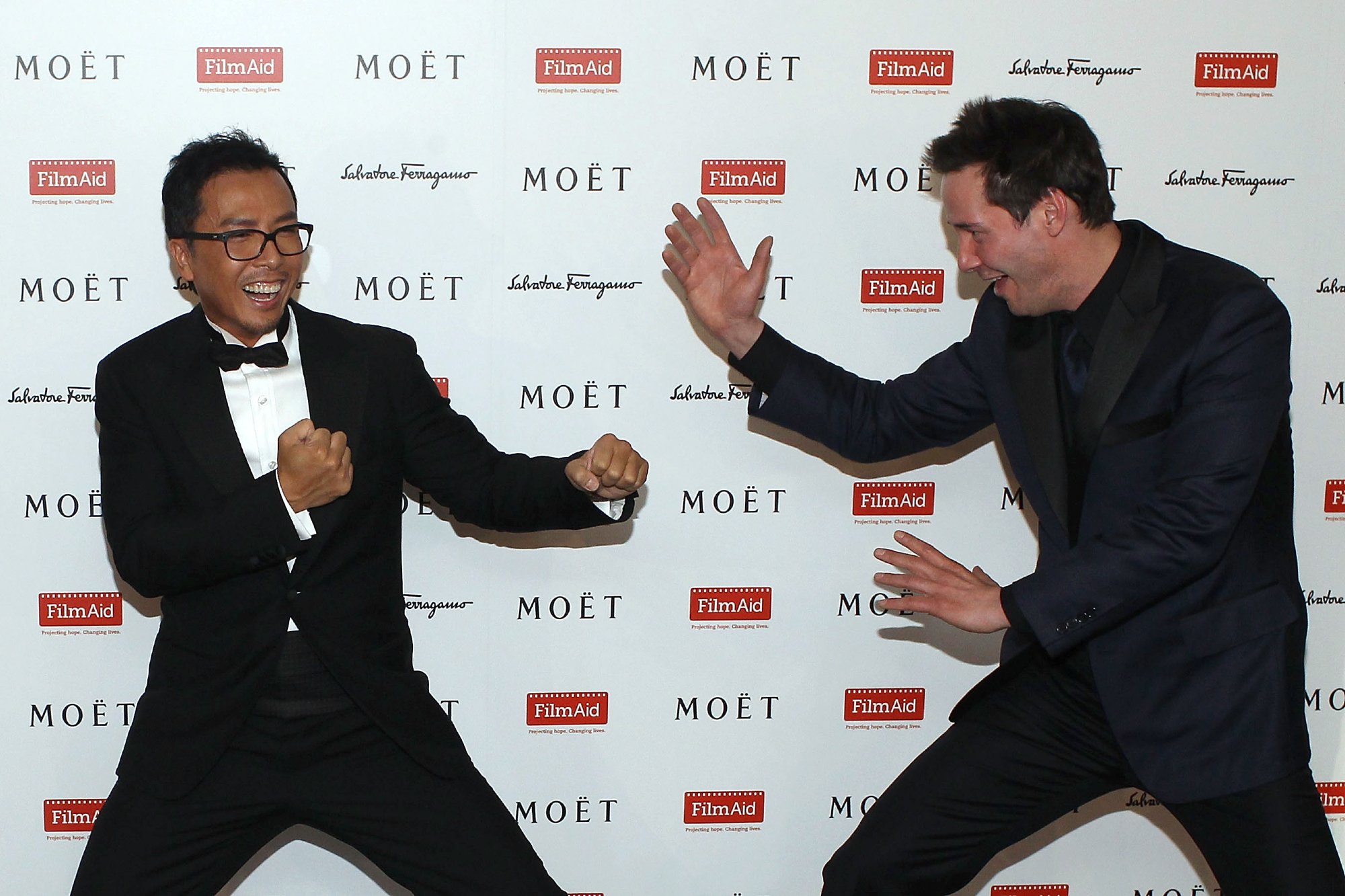 John Wick 4 is the upcoming installment to the John Wick franchise. The action film has boosted Reeves' star power even more. Each entry tops the previous one in terms of the scope and scale of the action set-pieces. The plot's details are being kept secret for the time being. However, the casting announcements have excited a lot of fans around the world.
Reeves, Laurence Fishburne, Lance Reddick, and Ian McShane are all returning to the franchise. However, Yen, Bill Skarsgård, Hiroyuki Sanada, and Scott Adkins are going to be fresh faces. The cast gives some insight into some of the high-octane action sequences that are coming in John Wick 4. They have each proven their ability to carry their share of previous movies.
Donnie Yen gives his opinion on Keanu Reeves
Collider spoke to Yen about his career past, present, and future. Naturally, John Wick 4 came into the conversation. He has been busy filming the new action sequel, but he has remained quiet. The interview explored the importance of his involvement in the franchise. Yen's terrific work will be even more accessible to a wide audience that may seek out his previous works after seeing him in the new movie.
The conversation steered toward Yen's John Wick 4 co-star Reeves. The pair have met before, but this movie has given them an excellent opportunity to work together. Yen has very positive thoughts on Reeves, his professionalism, and the final product that he delivers.
"He [Reeves] is great," Yen said. "He is more than I was expecting. The guy does everything himself. He put in the hours, he put in the work. He can do it. He's no joke. The guy is like, I have that respect for him. And he's just a cool guy to be around to work with, you know? Love the man. He's a lovely, he's got a lovely soul. Wonderful soul."
'John Wick 4' is kicking into theaters
John Wick 4 is coming to theaters May 27, 2022. However, John Wick 5 is already coming up next. Lionsgate initially intended for the two movies to film back-to-back. Unfortunately, the plan didn't work out as intended. Nevertheless, the sequel is still on track to come to theaters. Even fewer details are known regarding John Wick 5.
Yen's character isn't guaranteed to be in the next sequel. However, New Kung Fu Cult Master is another one of his projects that's currently in post-production. Yen is also starring in The Father alongside Frank Grillo and Alec Baldwin, and Sleeping Dogs. Both of those titles are currently in pre-production.
RELATED: 'John Wick 4' Star Donnie Yen Reveals His Post-Filming Posture