'John Wick 4': Keanu Reeves Surprises Stunt Crew With This Very Luxurious $50,000 Gift
Actor Keanu Reeves has always been known to be a nice guy. He has a willingness to help those in need and has regularly treated his fans with kindness and respect. A lot of folks in Hollywood could learn a thing or two from him. Reeves has also donated large sums of money to children's hospitals. Reeves is continuing his nice streak after wrapping on John Wick 4. He purchased his stunt crew some very luxurious gifts that will connect them forever.
'John Wick 4' will provide more worldbuilding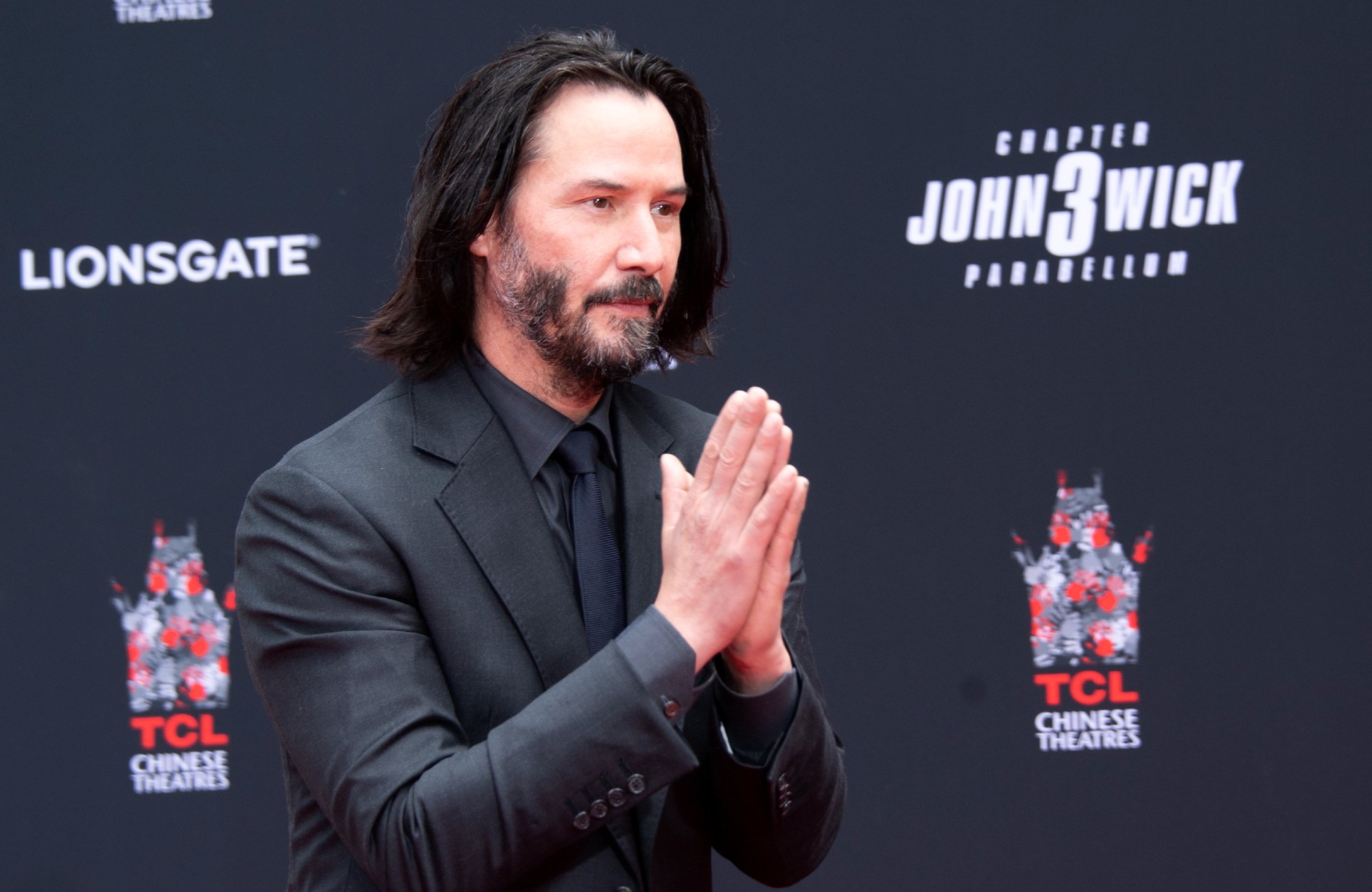 John Wick 4 will be expanding the assassins' world that was further explored in John Wick: Chapter 3 – Parabellum. The plot details are kept secret, but Reeves previously said that John Wick 4 will dig deeper into the worldbuilding. New characters are also being added to the franchise.
Reeves, Laurence Fishburne, Ian McShane, and Lance Reddick will all be reprising their roles. Actor Donnie Yen, Bill Skarsgård, and Scott Adkins are some of the new actors joining the cast. However, it isn't very clear how they will fit into the story quite yet.
John Wick 4 is sure to include a whole lot more big action set-pieces. The production was busy filming in Berlin, Paris, and Japan. It's the first installment to have a script not written by franchise creator Derek Kolstad. Chad Stahelski will be directing Shay Hatten and Michael Finch's screenplay.
Keanu Reeves gave the stunt crew very luxurious gifts
Comic Book reported that John Wick 4 is either wrapped or very close to wrapping. Reeves purchased luxurious gifts for each stunt crew member, including Bruce Lee Concepcion, Jeremy Marinas, Dave Camarillo, and Li Qiang. He bought them each a Rolex Submariner. Reeves had each one customized with a specialized engraved back that reads, "The John Wick Five, [NAME] Thank you. Keanu. JW4 2021."
Comic Book reports that each watch is worth $10,000 in value, which sets the gift total to around $50,000. This price includes the one he purchased for himself. The coronavirus (COVID-19) pandemic has interrupted the production of these watches, which makes it even more impressive that he managed to secure them. However, this is just another example of how giving Reeves is.
Keanu Reeves is dominating the action genre
Reeves has some big action movies coming down the pipeline. John Wick 4 isn't the end of the franchise. John Wick 5 has already been greenlit. The two action flicks were supposed to film back-to-back, but that ended up not working out. Reeves is also serving as producer on the television series The Continental. The Starz series will follow events occurring years prior to the movies over the course of three 90-minute episodes.
Next, Reeves' The Matrix Resurrections will be hitting theaters on Dec. 22. The actor is returning to the role of Neo for the first time since 2003's The Matrix Revolutions. He will also be lending his voice in DC League of Super-Pets.
John Wick 4 is slated for May 27, 2022.