Johnny Bananas Became a Superstar on 'The Challenge' but Would Like to Use His Athleticism for a Different Type of Competition
Fans of the long-running hit MTV series, The Challenge, know that as much as politics play a role in winning the show, athleticism probably plays an even more significant role. With that said, Johnny "Bananas" Devenanzio, the all-time leader in total seasons won, has proven he is a great athlete over the years.
However, after not appearing on the most recent Challenge season, could Bananas take his talents to another type of competition? It's unclear, but he certainly seems open to it.
Johnny Bananas is an all-time great on MTV's 'The Challenge'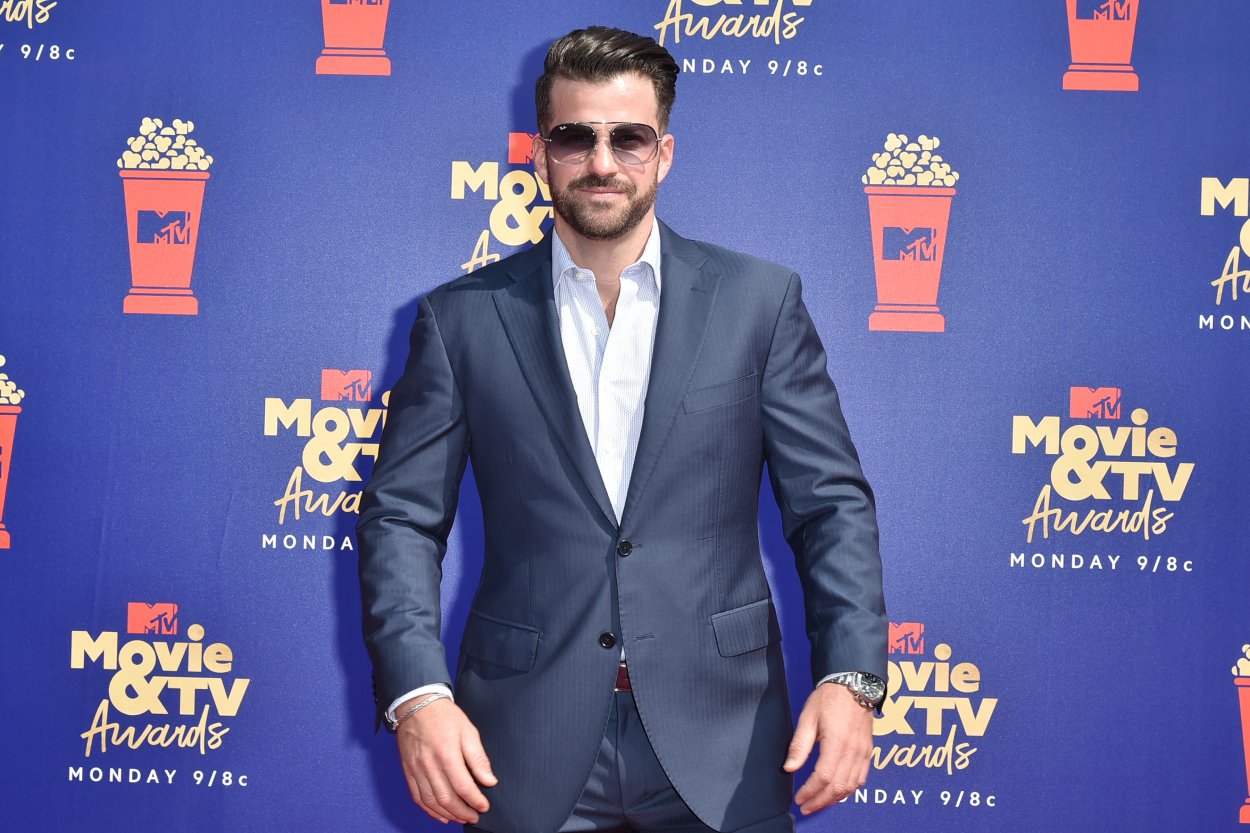 RELATED: Are 'The Challenge' Superstars CT Tamburello and Johnny Bananas Friends?
Bananas first appeared on our television screens when he starred on The Real World: Key West in 2006. He then competed on The Challenge: The Duel during that same year.
His first appearance on The Challenge ultimately launched an entire career for Bananas. He has been on 20 seasons of the show — not including spinoffs — and has made it to nine finals, winning seven seasons total. The seven titles are also the most of anyone who has ever competed on the MTV series.
Bananas' wins have earned him over an estimated $1.1 million, according to Fandom, but they have also given him the notability to venture out and have success outside of The Challenge. Bananas has hosted the show 1st Look in the past and started hosting NBC's Celebrity Sleepover this year.
However, could he take on a new venture that also showcases his athleticism?
He wants to join Mike 'The Miz' Mizanin in the WWE
RELATED: Paulie Calafiore Compares 'Big Brother' and 'The Challenge,' Says No 'Challenge' Stars Could Do 'Big Brother'
Other than Bananas, Mike "The Miz" Mizanin is probably the other big Challenge star to make a name for himself outside the show. After appearing on The Real World: Back to New York and competing on multiple seasons of The Challenge, The Miz has become a WWE superstar and even has his own show, Miz and Mrs.
Now, it appears that Bananas would like to join The Miz and potentially launch a career in professional wrestling.
"I've actually said that in the past. I've actually publicly called The Miz out multiple times to see if he'd bite, but if that was ever offered to me, I'd do it in a heartbeat," Bananas said in an interview with Screen Rant. "It would be hilarious. I've become over the years, I think, a heel of reality television. And I think it would be a great space for me to make an impression."
Bananas then went on to praise The Miz for his accomplishments outside of MTV.
"What he's been able to do with the MTV Challenge and Real World platform, parlaying it into what he has as an actor, as a host, and as a WWE superstar? That guy is pretty much the blueprint of exactly the steps I'd like to follow and the trail I'd like to blaze for myself," Bananas added, per Screen Rant.
By looking at his Challenge career, we know Bananas has the personality and athleticism to take on pro wrestling; we'll see if anything comes to fruition.
Is Johnny Bananas retired from 'The Challenge'?
RELATED: 'The Challenge': Johnny Bananas Admits He Would 'Love' to Join 'All Stars' For 1 Very Specific Reason
Banana's didn't appear on The Challenge: Double Agents and instead added to his hosting resume. So, is he officially retired from the show that he has starred on for over a decade?
His future remains unclear.
"I'm not somebody who's going to sit here and be like, 'I'm retired,' and do that whole thing. But I will say right now, my focus is on other things," Bananas said to Us Weekly in March 2021.
Bananas also said: "I want to be a kid forever, but at some point, you know, you've gotta leave the nest and you've gotta do grownup things. So right now, I feel like I'm kind of adulting."
The Challenge can be streamed on Paramount+.