Johnny Carson Confessed Audrey Hepburn 'Completely Unnerved' Him on 'The Tonight Show'
During the course of his 30-year run at The Tonight Show, Johnny Carson hosted more than 20,000 guests. At this point, his place as one of the greatest television icons in history is firmly secured.
In the years before he retired, a very beloved, highly inquisitive guest asked if there was any celebrity who shook him up a little in the more than 20 years he'd been hosting by then. In response, he said the one person who left him "completely unnerved" was fashion and film icon, Audrey Hepburn.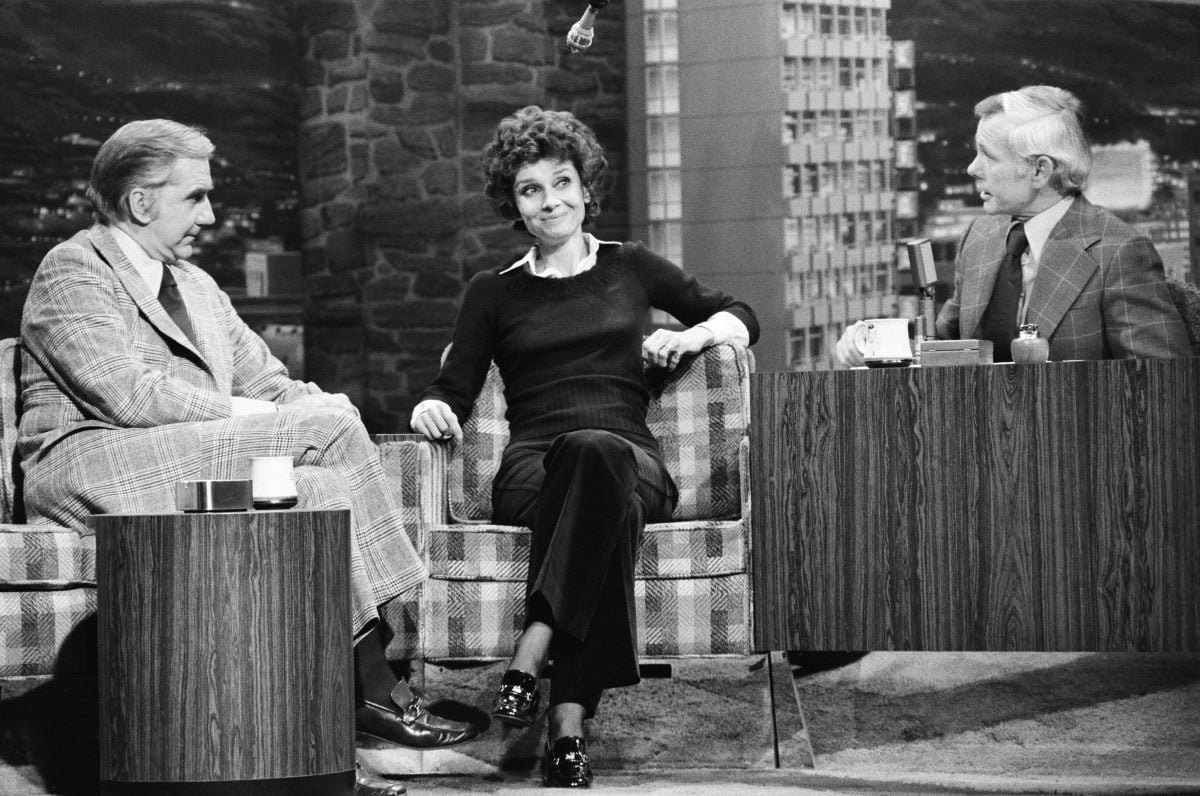 Audrey Hepburn: fashion icon, movie star, and humanitarian
Hepburn was born Audrey Kathleen Ruston on May 4, 1929 in Brussels, Belgium. She was studying in the Netherlands during much of World War II and struggled to survive the hardships of German occupation. Notably, her thin frame was supposedly caused by being malnourished due to restricted food supplies in her youth.
According to Biography, she eventually made her stage debut in 1948, which led her to Broadway and eventually film. Her career took off, turning her into one of the most well-known actors and style icons of all time. But later in her life, she retired from acting and focused on humanitarian efforts for children, reportedly inspired by her own experiences in the Netherlands.
In the late '80s, she became a goodwill ambassador for UNICEF and began travelling the world to raise awareness of impoverished youth. Unfortunately, Hepburn died on Jan. 20, 1993 at the age of 63 after undergoing treatment for a rare form of abdominal cancer.
Johnny Carson 'completely fell apart' while interviewing Audrey Hepburn
During a 1987 interview with Betty White on The Tonight Show, she and Carson chatted about their own long friendship. Despite their familiarity, she admitted that she still got "shook" when Carson said hello to her. Then, the roles reversed and White — the guest — was asking Carson the questions.
"Is there anybody who comes on that really throws you a little bit?" White asked him curiously, adding that Carson was seasoned by then and might not have had an answer. But he did have someone in mind.
"Strangely enough, the one time I got bothered on this show was with the one night Audrey Hepburn was on," he replied. "And I don't know why."
For reference, Hepburn visited The Tonight Show in 1976. "You know, she is very — not aloof — proper maybe is the word," the almost unshakeable host described his stoic guest. "And I just didn't know how to handle it. […] I don't why but she just completely unnerved me."
He demonstrated how his interview with Hepburn had left him babbling before adding he "completely fell apart."
A clip of Carson's interview with White is available on YouTube. Unfortunately, footage of his interview with Hepburn doesn't seem to be anywhere readily accessible — but it may be in museums.
Audrey Hepburn was supposedly active in the Nazi resistance
Though Hepburn was known for a squeaky-clean and proper image, some of that was seemingly created by a good PR team.
According to Biography, she had an affair with a married co-star and would have compelled him to leave his wife had he been able to have children. To try to prevent the salacious details from leaking, Paramount studios supposedly arranged a stunt and planned for her to get engaged to her new lover at her ex-lover's house, in front of him and his wife.
Another secret that was kept from the public for a long time was that Hepburn's parents were reportedly enthusiastic Nazi sympathizers. In the '50s, such an association would have been terrible for her public image, but the information later came to light. For her part, Hepburn was supposedly an active member of the Nazi resistance in her youth.
Notably, Carson joined the U.S. Navy and was called to serve in World War II, but it ended before he saw combat. Whether Carson knew of Hepburn's wartime secrets during their chat is unclear, but it's clear she had an interesting life and a commanding presence in Hollywood. So, it's not too surprising that Carson found himself at a rare loss for words.
RELATED: Johnny Carson Tried out for This High School Team 3 Times but Never Made the Cut