Johnny Carson: How Many Marriages Did the Late-Night TV Icon Have?
Legendary television icon Johnny Carson was a beloved host well-known for keeping his private life as private as possible, despite his regular availability to provide nightly tuck-ins for millions of viewers. Carson was broadcast into most living rooms with TVs for 30 years as the host of The Tonight Show.
Unlike some modern celebrities, he wasn't always keen on sharing many details of his personal life with the public. He didn't necessarily incorporate his wives and family into his overall act, though he mentioned them. But how many times did he marry over his time hosting the late-night show? How many kids did he have and which of his marriages lasted the longest?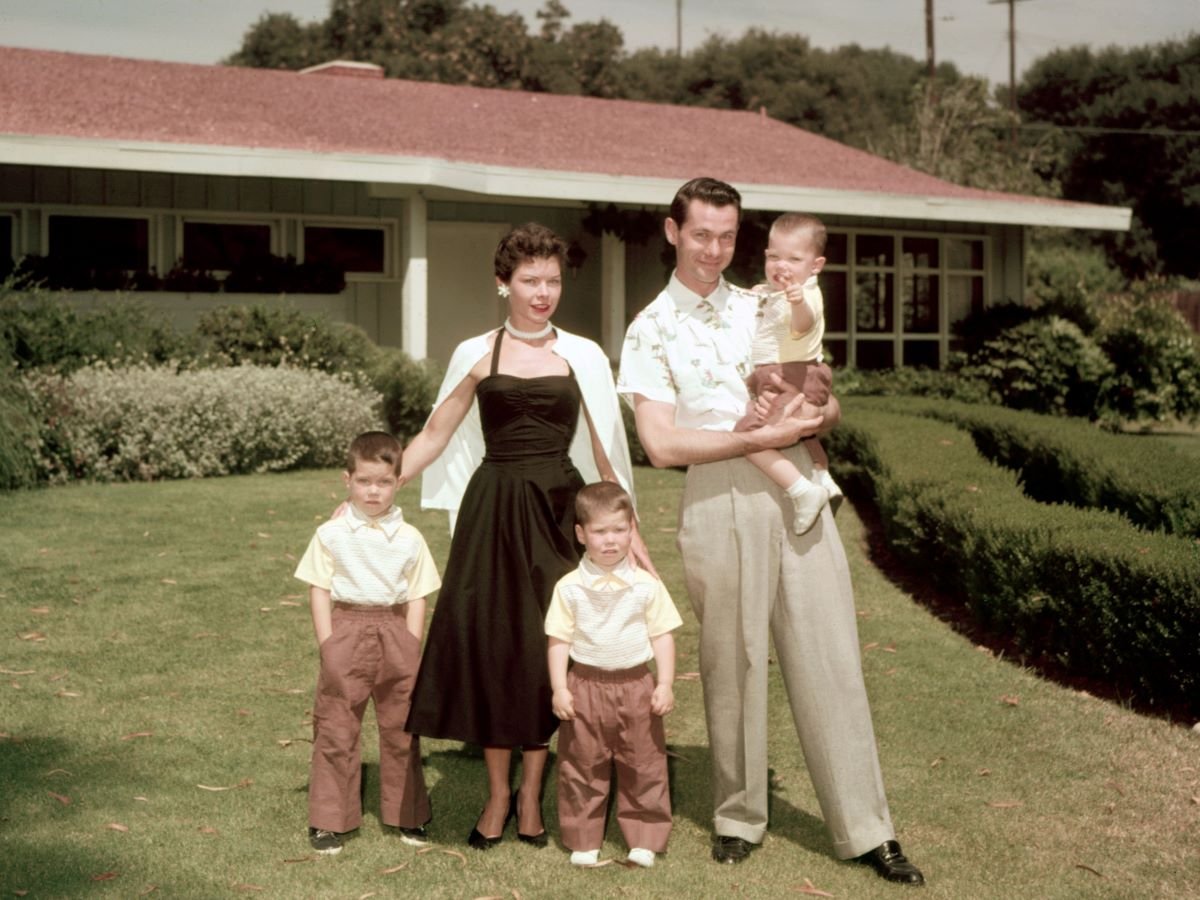 Johnny Carson's early life
Born in Iowa on October 23, 1925, Carson began wowing audiences at a young age by performing magic tricks. At 18, he joined the U.S. Navy and eventually worked decoding encrypted messages as a communications officer. Though he was assigned to combat in the summer of 1945, he never actually went into battle.
Later in 1945, World War II ended and Carson went home. Soon after, he married his college sweetheart and would spend most of the rest of his life in matrimony, though not always blissful and not always in the same marriage.
Johnny Carson's first two wives: Jody Wolcott and Joanne Copeland
In 1948, Carson and his first wife, Jody Wolcott, were married when he was in his early '20s. They had three sons and their marriage was his second-longest. It was notably the only one during which he had children.
They divorced in 1963 and he married his second wife, Joanne Copeland, months later. According to TV Guide she was a model and a Pan Am stewardess who Carson started dating in 1960. That union ended and their 1972 divorce came after a hard-fought legal battle.
In the end, Copeland received a settlement of nearly half a million dollars plus yearly alimony payments from Carson, according to Biography. The host seemed bitter about divorce at times but was apparently undeterred from marriage.
Johnny Carson's last two wives: Joanna Holland and Alexis Maas
The same year as Carson's second divorce, he married his third wife Joanna Holland. While he made jokes out of his costly split-ups on The Tonight Show, guests like Lucille Ball teased that he didn't stay between marriages long. "Well, you get married a lot," Ball once noted while being interviewed, and that was after asking if he was still happy.   
When Carson filed for divorce from Holland in 1983, he lived life as a bachelor until 1987 and hadn't spent that much time unwed in 35 years. Notably, it was during that unwed period that he took Sally Field on a few dates.
But he wouldn't be single again before his death after he married for a final time in 1987. That marriage also ended up being his longest. He and Alexis Maas remained together until he died at age 79 in 2005.
RELATED: Why Did Dolly Parton Ask Johnny Carson to Pay Her Bail?