Did Johnny Carson Regret Retiring From 'The Tonight Show'?
Johnny Carson spent three decades hosting 'The Tonight Show' and earned $25 million a year when he retired. Did he regret his decision to leave while still on top?
Beloved late-night icon Johnny Carson hosted The Tonight Show from 1962 until 1992, earning a place as a pioneer of television. He retired while he was still on top of the ratings game, leaving Jay Leno in his spot at the Tonight Show desk.
Did Carson regret bowing out when he did?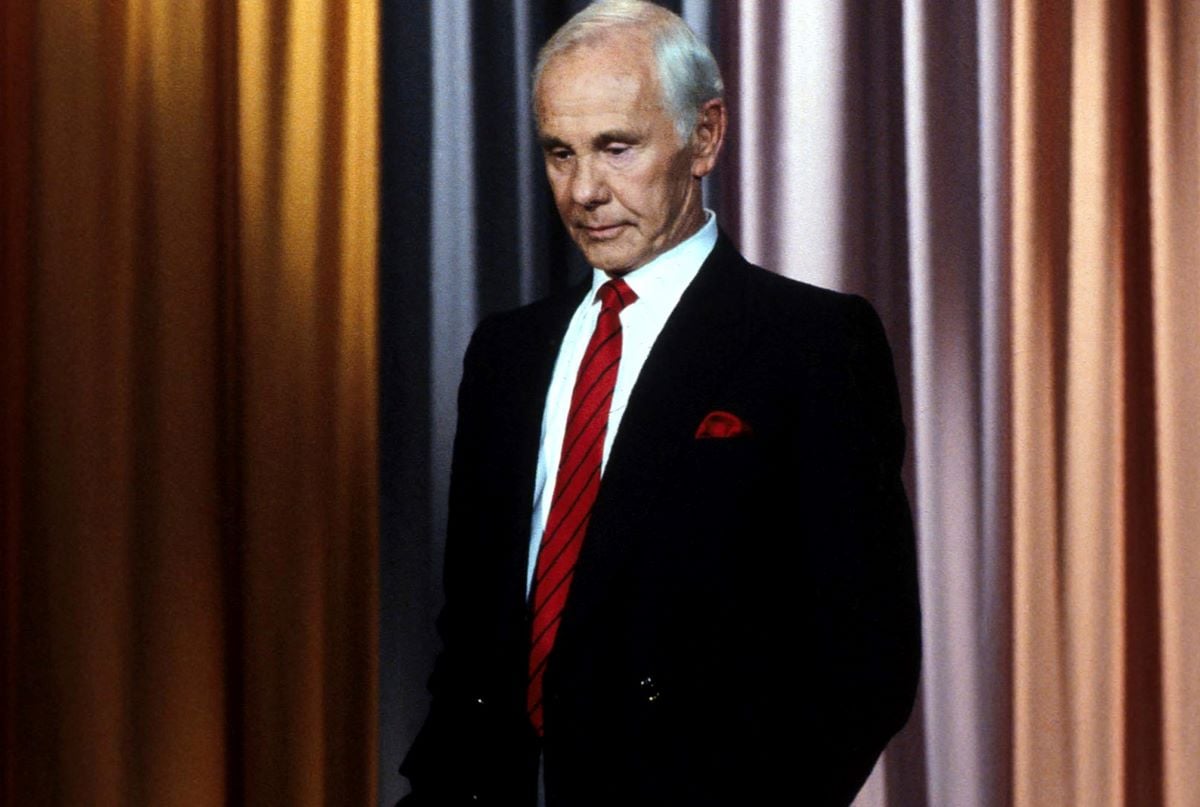 Johnny Carson felt he retired from 'The Tonight Show' at the right time
While many of Carson's fans felt he left too soon, the host didn't seem to share that opinion. "I think I left at the right time," he told Esquire in 2002. "You've got to know when to get the hell off the stage, and the timing was right for me. The reason I really don't go back or do interviews is because I just let the work speak for itself."
On The Tonight Show, Carson explained to guest, Roseanne Barr, that he wanted to quit while still on top of his game. He shared, "Beverly Sills, who's a wonderful opera singer, once said, 'I would much rather have people say to me at a party, Beverly, why did you quit singing, rather than why didn't you quit?'"
So, when he felt the time was right, he made the decision and stuck with it. Co-host and longtime friend, Ed McMahon, reported to Esquire that Carson left the Tonight Show studio without looking back immediately following his final performance. "When he finished, off he went," he shared. "He grabbed [his wife] Alex and walked right by me without a look, so intent was he on getting the hell out of there."
He even had a helicopter airlift him from the studio, seemingly to avoid the weepy scene there which followed his on-air goodbye.
Johnny Carson had nightmares about being late for 'The Tonight Show' a decade after he retired
While Carson felt confident he left The Tonight Show at the right time, he still continued to dream he wouldn't get there on time.
"I still, believe it or not, have dreams in which I am late for The Tonight Show," he said to Esquire. "It's a performer's nightmare, apparently. I've checked with other people, and it occurs to them frequently. And it's frightening."
He elaborated about what happened in those dreams. "[…] I'm not prepared. It's show time and I'm going on — and I've got nothing to say! Jesus! I wake up in a sweat," he detailed. "It's now been ten years since I've been done with the job."
"But I will be back there — it was two-thirds of my adult life, remember — and people at the show will be as real and fresh and current as ever in the dream," he went on. "And all of a sudden, I'm having to go on and I'm not prepared."
"You revisit the whole thing. You think you're on the air," he concluded. "And you're not ready. You hit the wall."
Johnny Carson said a sensational news story made him regret retiring
Some thought leaving a reported salary of $25 million a year — per Celebrity Net Worth — would cause the host to regret his departure. However, it seems having a net worth of around $300 million was enough for him.
According to Bob Wright, former president of NBC, Carson expressed missing the job when something big happened in the news. For instance, a late '90s scandal involving a former U.S. president and intern supposedly made him wish he was still on-air.
Per Wright's comments to Esquire, the host called him and joked, "It's John. I regret it now."
"I haven't seen such an abundance of material in my life! This is just unbelievable," he went on.
However, despite any seeming sporadic urges to return, Carson stuck to retirement. He rarely appeared before the public between his final Tonight Show in 1992 and his death in 2005.