Johnny Depp and Amber Heard Disagree on Why There Wasn't a Prenup Before Marriage
Johnny Depp and Amber Heard told different stories about why there was no prenuptial or postnuptial agreement in their short marriage. He said she avoided signing the papers. She said he told her death was the only way out.
Find out more about what each of the actors claimed in their court testimony regarding talks about Depp's substantial fortune.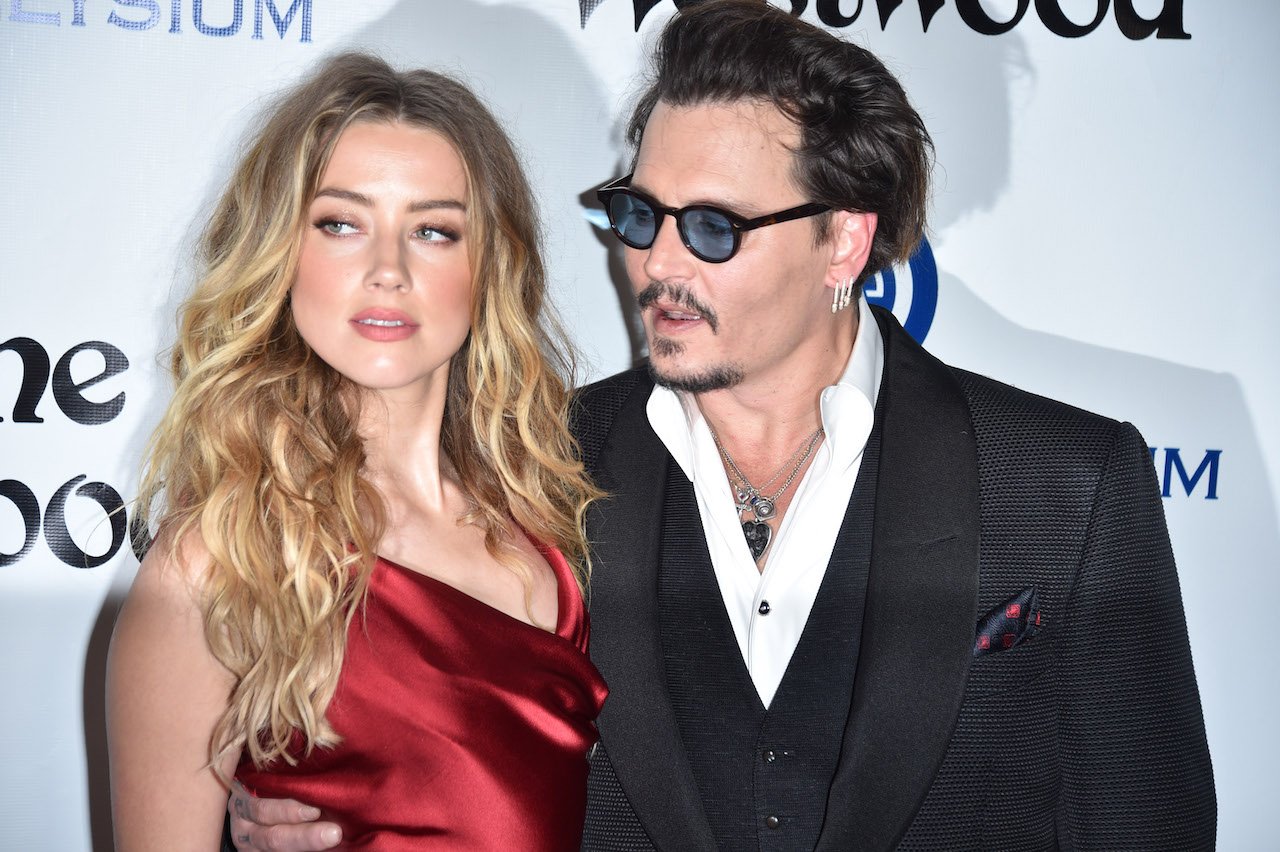 Johnny Depp's side of the prenup story: Amber Heard wouldn't sign
Depp said in his testimony that he wanted a prenup but it was a point of debate. It didn't happen before the wedding, and he said that occurred because discussing it led to contentious dialogue. So, conversations eventually turned to a postnuptial agreement instead.
Depp claimed he was part of legal conversations about the importance of protecting his wealth. He told the court her wanted to do that for the sake of his two children. And he said he eventually arranged for his team to explain that to Heard while presenting a postnuptial agreement.
According to Depp, Heard came to where he was in Australia already in a "tailspin" about that meeting. He claimed she told him the lawyer had been rude to her, and he accepted her story to be accurate. He confessed he then called that attorney with angry words and insults.
But Heard was already deeply upset about the perceived slight, he claimed. According to him, they got in a fight, and he eventually lost the tip of his finger when she threw a vodka bottle at him.
Notably, Depp's sister, Christi Dembrowski, also testified to being part of talks with Depp and his legal team. She said they were focused on securing an agreement with Heard to protect his fortune. She added it was her understanding that talks between Depp and Heard on the matter were unproductive and she never signed anything.
Amber Heard's side of the prenup story: Johnny Depp wouldn't sign
According to Heard, Depp was the one who was angry over the idea of a prenup. She claimed he said he would have torn up an agreement if he was shown one. He supposedly warned her the "only way out" was death.
Heard claimed she eventually decided a prenup would be the best thing to appease people around the Pirates of the Caribbean actor. When she brought it up, he asked her if she was already thinking about leaving, leading to a fight, she said.
Furthermore, she told the court their fight in Australia was not as Depp had made it seem. She said he was the violent aggressor because he had been abusing alcohol and drugs. She explained that all that led to an eruption from him during which he sliced his own fingertip off before assaulting her.
Johnny Depp and Amber Heard divorced without a prenup
According to Depp's testimony, he had already decided to end the marriage and told Heard as much when she filed for divorce. He said an incident involving feces in his bed was a significant catalyst, as was the death of his mother on May 20, 2016.
Depp testified he went to the penthouse he shared with Heard to talk to her the day after that death. He claimed that while he was still in the apartment gathering things, she called a friend and faked an attack. Someone called 911, but he was gone before the police arrived.
But Heard told a different story. She said Depp was still angry about the feces in his bed, and she called a friend to help talk him down. He became abusive when they laughed at the insinuation one of them defecated in his bed, she claimed. She told the court he assaulted her before leaving the apartment.
Notably, responding officers from the L.A.P.D. testified that they did not identify Heard as a victim of domestic violence. Therefore no report was filed from the evening in question.
The former couple settled on $7 million going to Heard in the divorce, and she said she donated the full amount to charity. Testimony in the defamation trial illuminated the fact that Heard pledged $7 million but ceased to pay on those pledges. She said that's because Depp sued her.
How to get help: In the U.S., call the National Domestic Violence Hotline at 1-800-799-7233 or text START to 88788.
How to get help: In the U.S., contact the Substance Abuse and Mental Health Services Administration helpline at 1-800-662-4357.