Johnny Depp Called Amber Heard 'Amber Turd' in Texts and Twitter Won't Let It Go
Fans amused by Johnny Depp calling ex Amber Heard 'Amber Turd.'
Johnny Depp is embroiled in a legal fight to clear his name, and his dirty laundry with ex-wife Amber Heard is airing out.
Previously unknown details about his marriage to Heard are coming out, and some of them are making fans gasp. Revealing testimony paints a vivid picture about the former couple, but one unpleasant episode gave the internet something to talk about.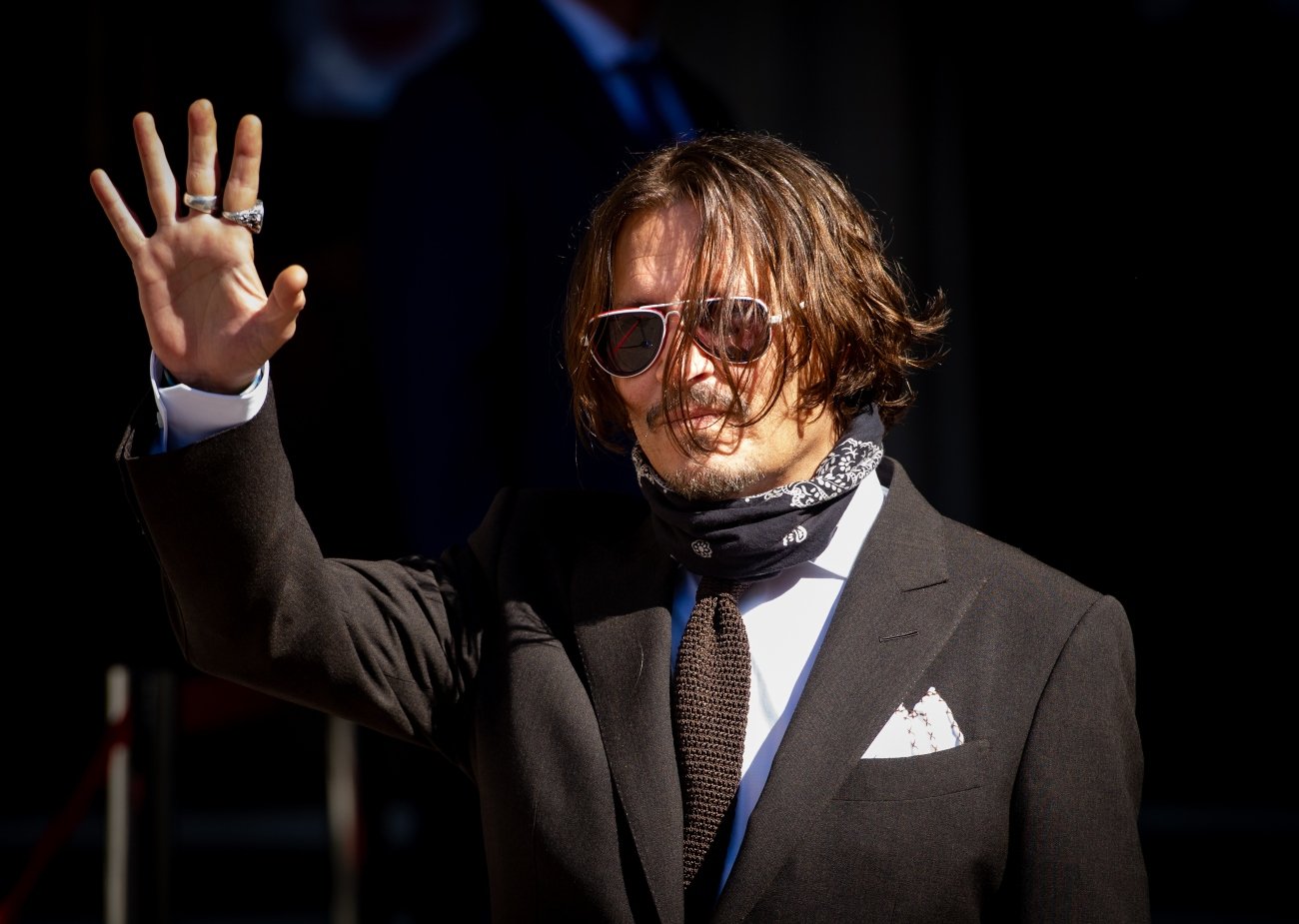 Johnny Depp is tied up in libel case
For the past week, Depp and his legal team have been in London for his libel lawsuit against the News Group Newspapers-owned Sun.
The U.K. tabloid referred to Depp as a "wife beater" in a 2018 headline and accused him of abusing Heard during their marriage. Depp and Heard started dating in late 2012, married in 2015, and filed for divorce in 2016.
The Sun is defending itself against the actor's suit by claiming the allegations of Depp's abuse are true, citing more than one dozen accusations leveled against him by Heard. Heard asserted Depp physically assaulted her, was verbally abusive, and hurled objects, insults, and threats at her.
He denies all claims of domestic abuse and is countering the Sun's claims by stating that Heard was the aggressor in their relationship, and that she is lying.
In a separate case, Depp filed a defamation suit against Heard in 2019 after she wrote an op-ed implicating him as an abuser. That one is set to be heard in a U.S. court in August.
Depp accused Amber Heard of leaving feces in bed
The trial is supposed to last for three weeks, but Depp's first week of testimony wrapped on July 10. He spoke about what put the nail in the coffin for their marriage.
After at least a year of turmoil, the last offense that Heard committed was putting feces in their martial bed. A cleaning crew found the mess the day after Heard held her 30th birthday party in their Los Angeles home.
Depp stated either Heard or one of her friends did it, and when he called her out about it (via phone), she denied it and blamed it on the couple's dogs.
According to The Associated Press, Depp said, "It was not left by a three- or four-pound dog. I was convinced that it was either Ms. Heard herself or one of her cohorts involved in leaving human feces on the bed."
When he learned about the incident, he laughed it off at first and texted a friend about it. In the text message, he jokingly referred to Heard as "Amber Turd."
But Depp realized the relationship was over after that moment. The AP noted he told the court, "I thought that was an oddly fitting end to the relationship."
Depp fans seized on 'Amber Turd' comment
Fans who are keeping up with Depp's case are learning about mutual accusations between the couple, but the "turd" reference riled people up. The jokes and judgements are all over Twitter.
One person wrote, "Johnny Depp calling his wife Amber Turd after she defecated in his bed is one for all the old romantics out there." Another added "Johnny Depp calling Amber Heard 'Amber Turd' for sh*tting in his bed is the content twitter was missing today."
Others couldn't stop laughing over the fact Daily Mail called Depp's revelation "Breaking News." Some are defending Depp and taking his side against Heard.
"Johnny Depp, after being falsely accused of dv, said that Amber was begging for total global humiliation and that she will get it. Now Amber Turd is trending in the UK, I think she is getting it right now. That's what happen to people that lied about domestic violence."
Back in February, "Justice For Johnny Depp" was trending as a Twitter hashtag after alleged audio leaked where Heard admitted she physically abused Depp.
A woman presumed to be Heard could be heard saying no one would believe him if he spoke out. A number of Depp's fans are rooting for him in the case against the Sun and the one against Heard.